The Pathways to Economic Opportunities Programme is a £2 million programme that supports Black and minoritised ethnic-led 'by and for' organisations providing employment, enterprise and financial health support across London. The London Community Foundation manages the programme with support from JPMorgan Chase and delivery partners Action for Race Equality and The Ubele Initiative.
In this blog, we hear from our P2E Project Lead, Ola Opoosun, on how the P2E Programme is working to create a closer funder-grantee partnership by heading across London to meet the people behind the programme's incredible work.
Following on from the P2E's Phase 1 co-design process and recommendations, which took place in late 2021, and the successful launch of Phase 2 in June 2022, we have been working on providing a comprehensive needs-based programme of organisational development support for the organisations involved in the programme – importantly, taking their recommendations and insights on board.
One of the very first of these recommendations was to develop a more engaging partnership between grantees and funders. So, together with representative colleagues from JPMorgan Chase (JPMC), we have spent the last few months heading out on a number of site visits to share expertise and insights and to learn more about the grantees on the ground. This breaking down of barriers between funders and community organisations is a brilliant way to increase programme engagement and collaboration and makes up a key element of the programme.
These sessions provide a great opportunity to develop ongoing funder-grantee partner relationships. We came away from these sessions full of thought and inspiration and we are grateful for their time and openness in sharing their incredible stories, mission and work.
Ola Opoosun, P2E Programme Manager
On the visits, we heard why organisations wanted to take part in P2E, any challenges and opportunities they see locally, ambitions, as well as where they see gaps in support. We also got the opportunity to hear from their community members and what they are looking to get out of P2E, ending with a Q&A session. Ultimately, it is clear that what the organisations most value about the programme is the platform for sharing expertise, insights, a deeper understanding of their overall objectives and learning.
Below are a few stories of some of the organisations LCF and JPMC have visited:
Account3
Account3 was established in 1991 working for by and with ethnically diverse, minoritised local women facing multiple disadvantages in access to work and resources. They provide a one-stop shop approach to providing advice, support, resources, education to local people using a community development framework to build local capacity and resilience.
Their funding will support the continuation of the 'Roots and Shoots 2' project and will contribute to improved inclusion of Black, Asian and minoritised ethnic women in Tower Hamlets.
Our first visit to meet the Account3 team at their offices also included representation from JPMC's Global Philanthropy team (Brazil, US, India, Germany, France) and Action for Race Equality. One of JPMC's Global colleagues from India said, 'the visit made the trip worthwhile, the discussion gave me lots of food for thought for my work there'.
Anti-Tribalism Movement (ATM)
The ATM was founded in 2010 to fight tribe-based discrimination and inequality. Since then, it has grown into an international force with tens of thousands of supporters that strive to combat tribalism, violence, and inequality. ATM is committed to tacking tribalism and promoting a fairer and more equitable society.Their 'Employment Pathway Project' will deliver individualised employment support to Black, Asian, and minoritised ethnic young adults in Brent. Throughout the programme, young adults will not only be coached and instructed back in to employment, but they will also be given the tools required to reach their maximum potential.
Bangladesh Youth Movement (BYM)
Over the past four decades The BYM has been acting as a beacon to the youth and community of Tower Hamlets in guiding them to engage with mainstream society. BYM have been providing accredited bilingual welfare rights advice and information service, workshops and courses related to ICT, English as a second language (ESOL) and employment for many years. Their 'Open Door' project will deliver a wide range of accredited training, welfare benefits advice and development workshops to build confidence and prepare local BAME women in Tower Hamlets for work.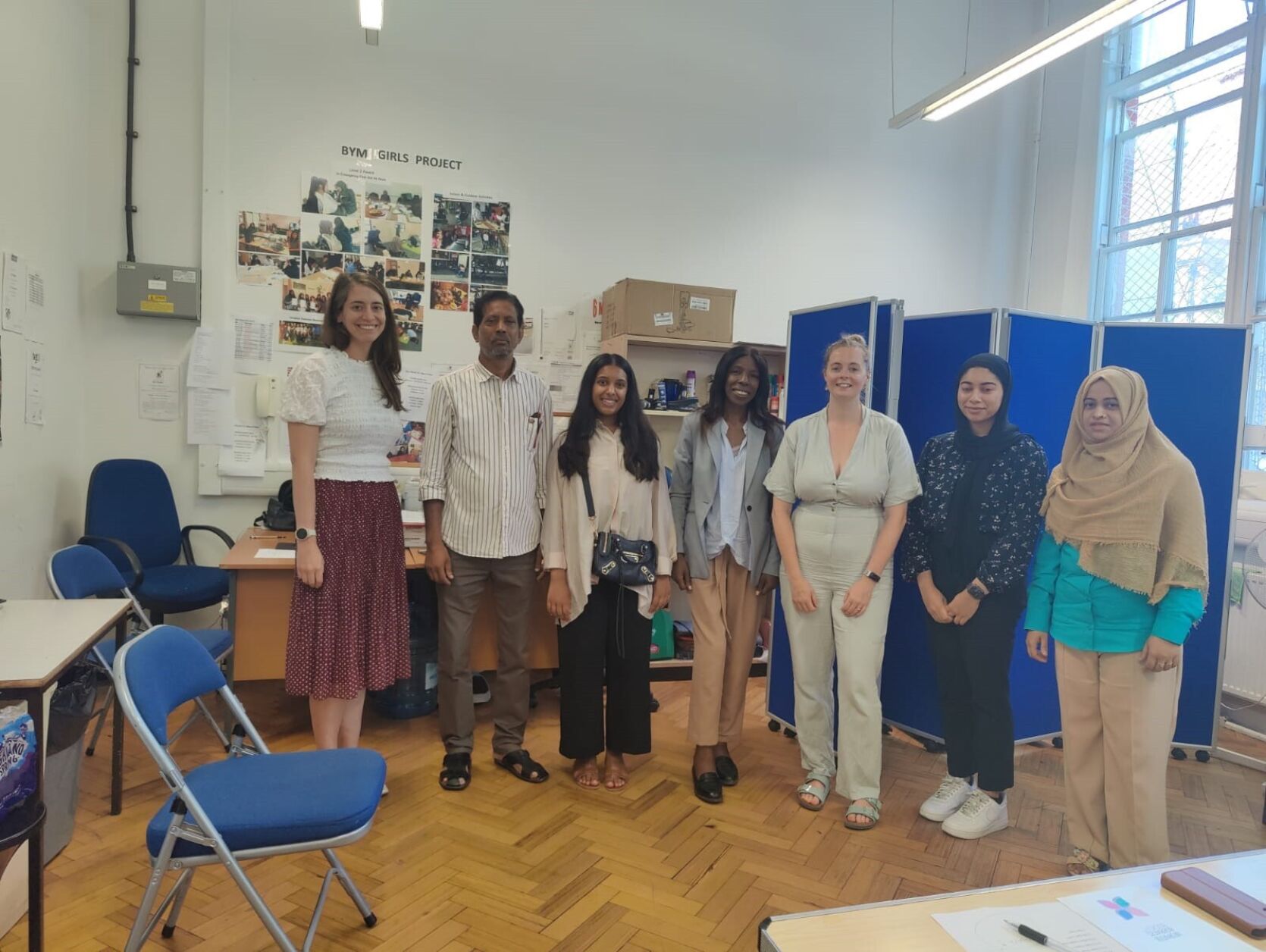 It's a great pleasure meeting with you and JPMC team. BYM staff, volunteers, and service users much appreciate your visit and give thanks for your help and support toward our organisation and Women Centre project 'Opening Doors'. I hope to meet with you and JPMC in near future. Once again, Thank you for your time.
You Press
You Press is an award-winning social enterprise based in London. Their projects empower young people aged 16-30 and underrepresented communities to find their voice and be heard. This involves challenging stereotypes and stigma about young people and communities through the creative arts, media, training and writing. They are committed to working with young people and communities from varied social and cultural backgrounds.
The 'Aspire' project, funded through P2E, will deliver training workshops on enterprise and employment to Black, Asian and minoritised ethnic young creatives who are unemployed in Newham.
Following on from their 10-year anniversary event in October 2022 – which welcomed partners, participants, and supporters for a special night of performances and celebration to commemorate 10 years of community impact – You Press recently held their You Press REWIND event. The LCF team attended the event in East London to hear from founder Farah Mohammoud and his team on what the organisation has been up to over the last year and their aspirations for 2023. We heard stories from past and present creatives and saw some of the incredible creative work they have produced, including videos, creative writing, artwork and an impressive annual impact report.
Skills Enterprise
Skills Enterprise has been delivering needs support, skills and employment training for 15 years, empowering marginalised residents in Newham to create a route out of poverty and towards employment and improved wellbeing. Their 'Skills Enterprise' project will support Black, Asian and minoritised ethnic people with culturally sensitive service of employability, welfare benefits support, digital skills and financial resilience workshops in Newham.
In October 2022, Skills Enterprise celebrated their Get Online week event and Diwali festival. It was an opportunity for The London Community Foundation to find out more about the organisation's activities and chat to some of their project participants and staff about the project on the day.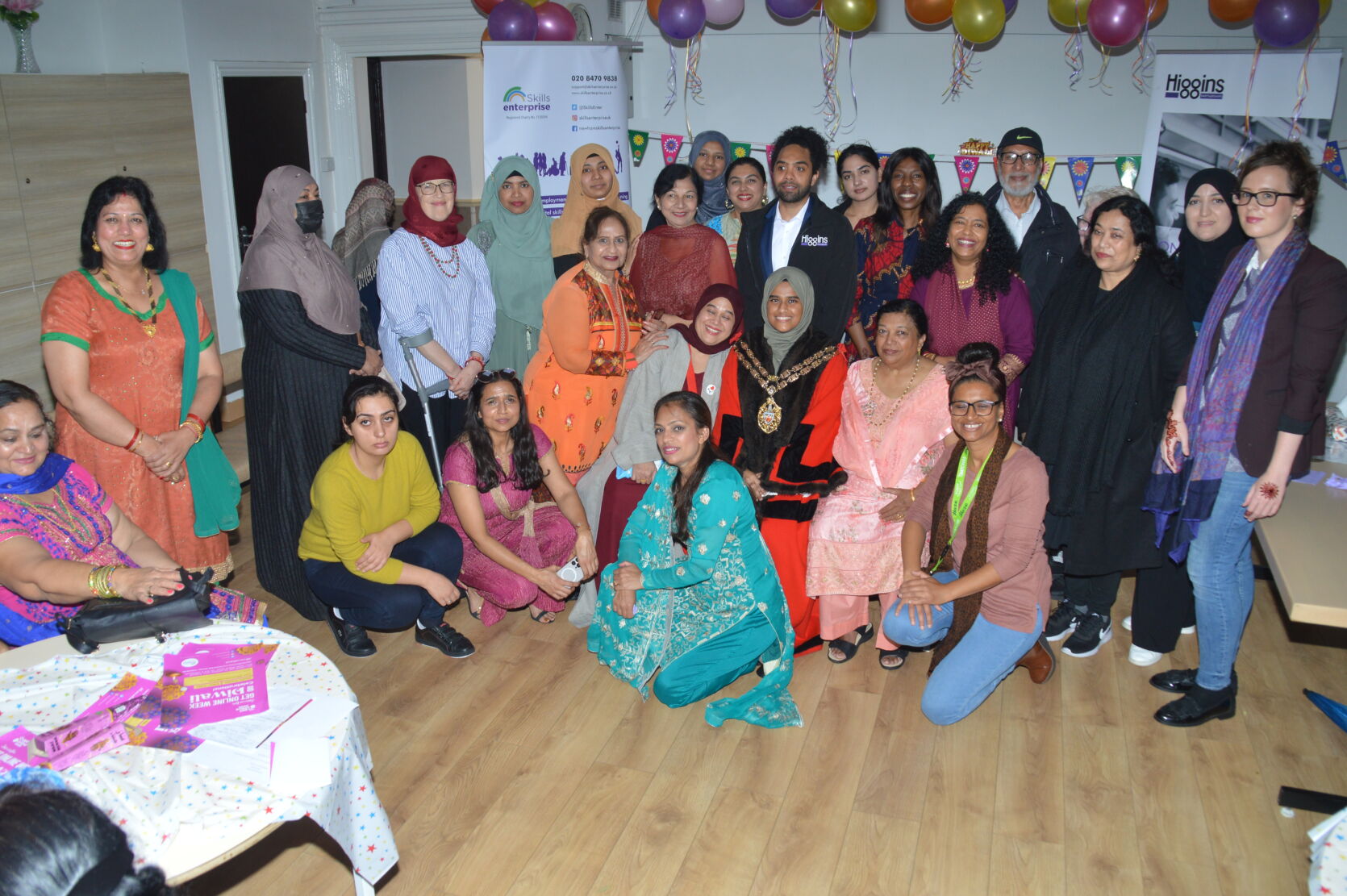 If you would like to find out more about the programme, contact Ola Opoosun, P2E Project Lead/Grant Programmes Manager at The London Community Foundation, by emailing ola.opoosun@londoncf.org.uk, or read some of our previous blogs below.