The Pathways to Economic Opportunities Programme funds Black and Minority Ethnic (BME) led organisations
Phase 1

In November 2020, the London Community Foundation (LCF) announced a new partnership with JPMorgan Chase to support 'by and for' Black and Minoritised community-led organisations in the employment, enterprise and financial health (EEFH) space in London. Click here to read more.
We are now pleased to announce that the first six grantees have been supported with funding of up to £11,500 over the next six months, in the programme's first phase.
About the programme
The aim of the Pathways to Economic Opportunities Programme (P2E) is to provide funding and support to help strengthen the resilience of Black and Minoritised community-led organisations who are best placed to support their communities.
The programme will help demonstrate the important role of community and infrastructure organisations in addressing inequalities, creating new opportunities post-COVID and helping to remove barriers to economic opportunity in London. Ultimately, it will provide a platform for sharing expertise, insights and learning.
To make sure we achieve this, it is important we work with community-led and infrastructure organisations to help design what this programme will look like – how decisions will be made, the type of support grantees will receive, and the evidence, learning and insights gained.

Partners and structure

We are delighted to announce that LCF has partnered with Action for Race Equality (ARE) to help strategically design, deliver and manage the programme, and The Ubele Initiative (Ubele) to help support the overall impact strategy and to drive more inclusive economic opportunities in London through evidence, reflection and learning.
Through phase 1 of the programme, six organisations have been awarded stabilisation and engagement grant funding of up to £11,500 (round 1) over the next six months to support the delivery of employment, enterprise and financial health services/projects. These organisations support entrepreneurship and small business development, and/or support economically underserved people to develop skills, access jobs, or improve their financial health and resilience.
Grantees are also receiving funding to support collaboration with programme partners to co-design a wider cohort of longer-term funding and support, which will be launched in early 2022 (phase 2). In particular, the capacity-building elements, funding guidelines (open round 2) and evaluation for the wider programme.
Decisions on which organisations were chosen to receive funding were made by a panel consisting of LCF and ARE representation.

We are incredibly pleased to have been awarded the P2E grant which we will utilise to support 85 marginalised and unemployed BME beneficiaries into employment and self-employment pathways. GOS&D is also extremely excited to support efforts by Ubele and ARE to co-design a programme of capacity building support for a wider cohort of Black and Minoritised community organisations.
Golden Opportunity Skills and Development (GOS&D)
The funding will be used to support unemployed people from minoritised communities back into work or start self-employment activities to improve their social and economic life condition. During the project delivery the organisation will contribute to the co-design platform by bringing its expertise in community need identification, project evaluation method and activities planning.
Communities Welfare Network
Funding will be instrumental to our employability support programme, enabling us to provide additional young people aged 18-25 with 1:1 career support, real-life volunteering opportunities to gain practical skills, small-group skills training and networking opportunities. We are excited about the co-design process that will enable us to contribute to the development of the most effective programmes to grow economic opportunities for Black and Minorities Communities throughout London.
Youth League UK
The funding from the Pathways to Economic Opportunities is gratefully received by all at account3. It will go some way to sustaining important women's development and improving access to economic opportunities in Tower Hamlets. The funding will be used to contribute to core funding. Prior to the COVID pandemic we generated significant income through planned and efficient use of our assets, room hire for example, when space was not fully used by our own services. With the onset of COVID this income disappeared, without warning, leaving a gap in our finances, which has yet to be filled. This funding will help us as we review our income generation and sustainability plans. It is a timely intervention and much appreciated.
account3


What happens next

ARE will be holding a series of co-design sessions with grantees until late November, with support from LCF and Ubele.
Do keep an eye on our Twitter page for updates using our hashtag #P2EProgramme.
About our programme partners



Action for Race Equality (ARE) (link opens in a new window), formerly The Black Training and Enterprise Group (BTEG)*, is a national charity initiated in 1991, delivering programmes for the BME community. They conduct action research, operate as a learning partner for funders and provide a voice to Government for BME organisations. They would like to acknowledge the importance of specialist race equality organisations working collaboratively with major funders such as JP Morgan Chase to ensure local Black, Asian and Minority Ethnic (BAME) organisations receive much-needed funding and support.
As the main programme partner, they will help strategically design, deliver and manage the programme, which includes leading on the co-design of the prospectus, capacity building, and supporting the monitoring, learning and evaluation.

*Please note, BTEG changed its name to Action for Race Equality (ARE) on 14th February 2022. We have updated our P2E communications accordingly, but you may see some references to BTEG elsewhere.
We are pleased to have the opportunity to use our specialist knowledge and expertise to facilitate, co-design and develop a funding programme aimed to develop and sustain BAME organisations. We hope many other funders, including the government, will now think about this model and start to work directly with the BAME civil society sector and their infrastructure bodies to guarantee fair funding for the sector.
Jeremy Crook OBE, Chief Executive & Tebussum Rashid, Deputy Chief Executive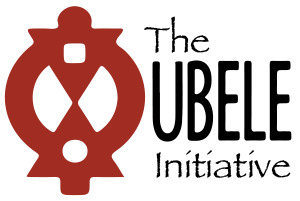 Ubele derives its name from the Swahili word meaning 'The Future'. They are an African Diaspora-led intergenerational social enterprise founded in 2014, with the purpose of helping to build more sustainable communities across the UK. Ubele has been developed through a bottom-up, community-based approach. Although African Diaspora-led, they have a culturally diverse team and support a wide range of communities, community-based organisations and groups.

As the Evaluation and Learning Partner their initial evaluation work will be to inform and shape how the programme is co-designed.
The Ubele Initiative (Ubele), working with the London Community Foundation and BTEG, with support from JPMorgan Chase is undertaking a pan-London mapping exercise of BME-led voluntary and community organisations involved in providing training and/or advice on employment and financial support. The survey seeks to capture those VSOs that are BME led, by and for, and/or support BME communities specifically around employment, enterprise and financial advice and support.
Karl Murray, Associate Director of Research and Evaluation
The co-design survey runs until Tuesday 23rd November 2021. To access and participate in the survey, organisations are encouraged to contact karl.murray@ubele.org.
The second part of evaluation and learning will support the overall impact strategy of the programme.
If you have any questions about the Fund, please contact Ola Opoosun, JPMorgan Chase Project Lead/Grant Programmes Manager at The London Community Foundation, by emailing ola.opoosun@londoncf.org.uk.