Our COVID-19 response
Over the last two years, COVID-19 has completely transformed communities, organisations and our way of life. Even now, as we reflect on all that we have achieved, and adjust to the new normal, the everyday impact of the pandemic endures.

To document our COVID-19 response, we have produced a short report 'Collaboration in the Capital: Lessons from the pandemic', which you can read below. In it, we address how we, as a funder, have grown over the last two years, including what we have learned and how we have adapted our ways of working for the future. As this report will showcase, despite the challenges of the pandemic, the positives we can draw from it are a valuable learning opportunity. For instance, the last two years saw unparalleled collaboration and flexibility. Read the report to find out more!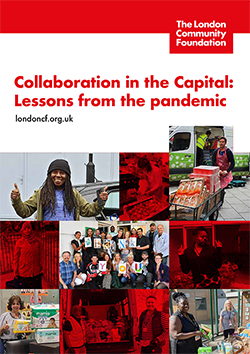 Our COVID-19 impact in numbers

£13.4m COVID-19 funding awarded to London's civil society
45% of total funds committed support BME communities
1,019 grants awarded
21% of funds committed to domestic violence and abuse services
92% of supported organisations had an income of less than £1m
11% of funds committed to support women-led organisations
32% of funds spent on emergency food
4.2 was the average number of days between receiving an application and awarding a grant for the first month of lockdown
What we funded
The London Community Foundation awarded coronavirus response grants from early April 2020 until April 2021.
We are committed to transparency which is why we are working with 360Giving to publish information about these grants. To find out more about the range of organisations who received funding, you can find a full list of grants awarded from April 2020 at 360Giving.
You can also download this data in the following Excel spreadsheets:
This work is licensed under the Creative Commons Attribution 4.0 International License. To view a copy of this license, visit http://creativecommons.org/licenses/by/4.0/. This means the data is freely accessible to anyone to be used and shared as they wish. The data must be attributed to The London Community Foundation.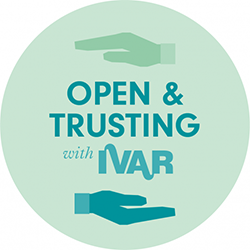 Flexible Funders
In March 2020, we signed up to the London Funders Funder Statement of Commitments, which outlined a series of commitments to transparency, openness, and adaptability. A year later, we joined the #FlexibleFunders campaign, run by the Institute for Voluntary Action Research (IVAR) and London Funders, to build on this commitment to the sector and adopt even more open and trusting practices in support of London's grassroots organisations. We will continue to review our grantmaking, and our advice and support to donors, to ensure we can provide London's grassroots organisations with the flexible support they need.

To read more about our COVID-19 response, please check out our coronavirus/COVID19 blog.

Last updated 23.05.22