The London Community Foundation, with support from JPMorgan Chase, officially launched the second phase of its £2 million Pathways to Economic Opportunities (P2E) funding programme on Tuesday 28 June 2022 at an event entitled 'Our Pathways Journey: Insights from the frontline'.
About the P2E Programme
The P2E Programme aims to help remove barriers to opportunity for Black and minoritised ethnic communities in London by strengthening organisations that focus on jobs and skills, small business growth and financial health.
So far, 20 community-led charities across London have been supported through the P2E fund. The first phase of the programme, which ended last year, involved six charitable organisations, which received short-term grant funding and contributed to the co-design of the second phase of the programme. On 28 June, together with partners, The London Community Foundation launched Phase 2 of the programme and announced the newly awarded organisations, including some previously funded in Phase 1.
Over the next two years, 19 registered charities, voluntary or community groups will receive individual grants of up to £100,000 alongside organisational development support.
ARE is delighted to be involved in the Pathways to Economic Opportunities programme. It is so important to have funders that see the value in co-designing programmes with specialist infrastructure organisations. These significant grants will help to empower Black and minoritised individuals to gain a stronger foothold in London's workforce through securing better paid and secure employment. Many individuals are facing real financial hardship and have additional barriers to overcome such as discrimination. Targeted grants ensure support reaches our ethnically diverse communities and we look forward to working with the successful groups.
Jeremy Crook OBE, CEO of Action for Race Equality (ARE)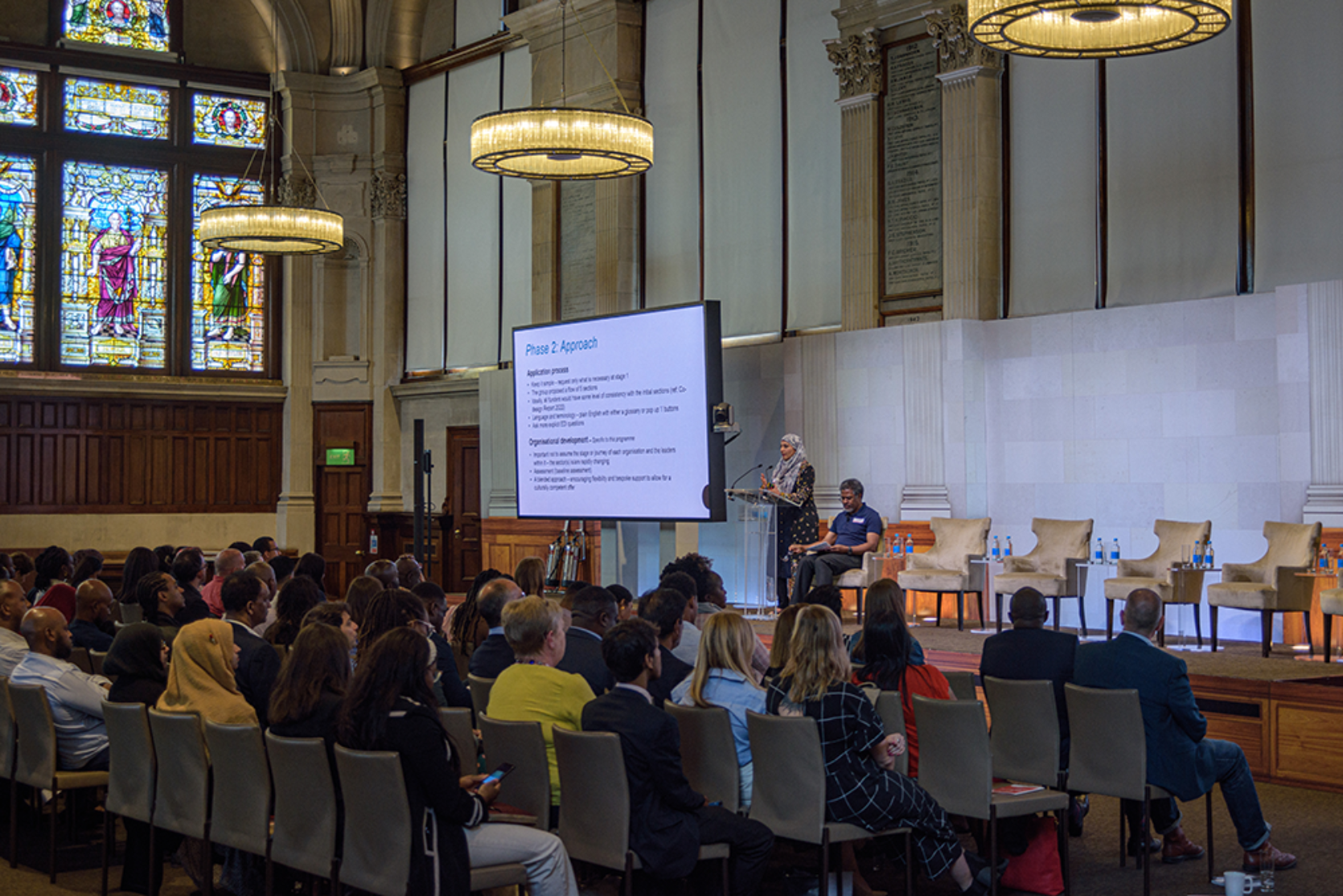 The main event
This celebratory event, held at JPMorgan Chase offices, brought all 20 grantees together for the first time and highlighted the programme achievements to date and shared first-hand insights from the sector and across London. Most notably, programme delivery partners Action for Race Equality and The Ubele Initiative chaired a dynamic panel of speakers, giving grantees a platform to discuss the vital need for investment in and a dedicated space for Black and minoritised-led 'by and for' organisations. They also discussed the significance of grantees being given the opportunity to shape and co-design the programme themselves.
Funded organisation Youth League UK in Barking and Dagenham said, "Not only did the co-design workshops enable us to expand our networks, but we felt inspired by them as the facilitators were all from BAME organisations. We found the experience with Pathways ground-breaking and progressive in a very positive way. We only hope that this model of philanthropic funding will grow." While fellow grantee Golden Opportunities, Skills and Development based in Ealing and Hounslow said it was "refreshing to find out that we shared the same concerns whilst at the same time, knew what was needed to support/build our organisations' capacity."

The time has never been more right, with the pandemic still having a disproportionate impact on Black and racially minoritised communities, which had not only impacted on health, but also the economic livelihood of those employed in the lowest paid jobs. As we move to a 'recovery phase', against a backdrop of high living costs, such a programme as this that focuses on providing employment, enterprise and financial support is very timely and foresightful. We are pleased to be part of this journey over the coming months.
Yvonne Field, CEO of The Ubele Initiative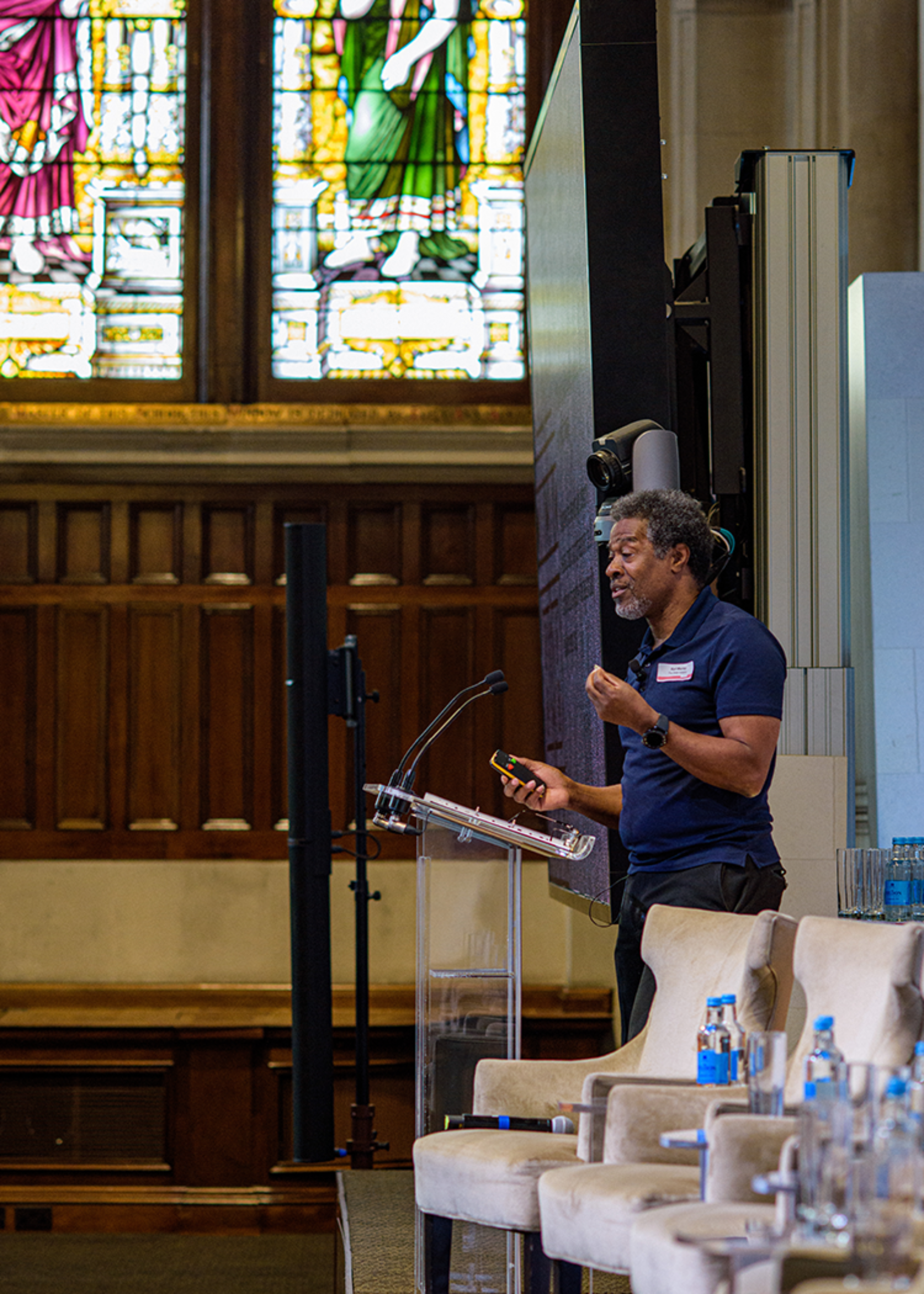 As part of the event, the programme partners officially announced the 19 incredible community organisations who were successfully awarded funding of up to £100,000 over two years.

These organisations were selected by an independent panel made up of leaders from the enterprise, employment and financial health sector:
Bayo Adelaja, Founder and CEO, Do it Now Now
Indra Nauth, Programme Director, Action for Race Equality
Andrea De Zordo, Managing Director, Global Equities & Market Portfolio, JPMorgan Chase
Dionne Nelson, Deputy CEO, Women's Resource Centre
Muna Yassin MBE, Managing Director, Fair Money Advice
Michael Hamilton, Director of Practice, The Ubele Initiative
We were extremely grateful for their time and input into the process.
If you have any questions about the fund, please contact Ola Opoosun, P2E Project Lead/Grant Programmes Manager at The London Community Foundation, by emailing ola.opoosun@londoncf.org.uk.