Following a panel made up of Grosvenor and The London Community Foundation representatives in April, we are pleased to announce that nine brilliant charitable organisations have been awarded funding of up to £30,000 per year for their environmental projects as part of the Greener Futures Fund.
About the Greener Futures Fund
The Greener Futures Fund is a new initiative in partnership with our longstanding partner, Grosvenor, for communities in Westminster and North Southwark. The fund aims to empower communities to take local action on climate change, supporting local organisations whose projects have a positive impact on the local environment. This could be encouraging local people to get involved in green grassroots activities, or developing and sharing knowledge about the environment and nature through awareness or skills training. You can read more about the grant and application process on our Greener Futures Fund grant page.
Introducing our grantees
Bankside Open Spaces Trust
Based in Southwark, Bankside Open Spaces Trust is an environmental and volunteering charity that was set up in 2000 by a group of local residents with the aim of improving people's health and wellbeing by making where they live and work greener. The funding will provide them with a Green Hub Manager three days a week, to support the ongoing development of three sites in Bermondsey, Galleywall Nature Reserve and Setchell Estate and Rouel Estate over two years.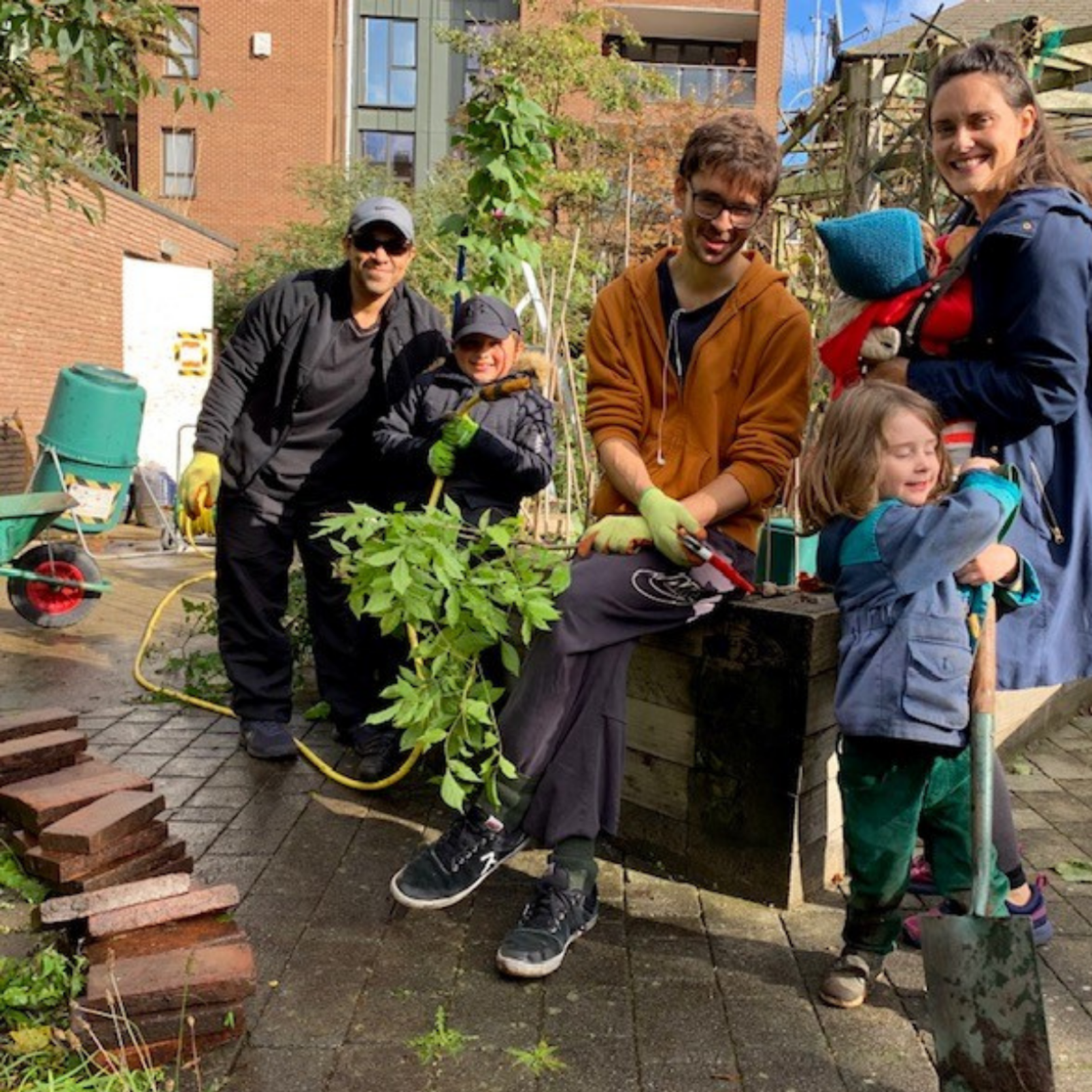 Bede House Association

Bede House Association is a local community organisation based in Southwark that works with vulnerable and disadvantaged people, particularly those with additional barriers to inclusion. Their project will see them redesigning a community garden, which will be led by and for people with learning disabilities, particularly offering environmental education for young people.
Climate Ed
Climate Ed, based in Southwark, teaches children about climate change and empowers them to take action. The funding will allow them to deliver educational workshops on climate change in 90 primary schools in Westminster and North Southwark.

Climate Ed is thrilled to receive support from the Greener Futures Fund. Our carbon literacy programme has been hugely enjoyed by children across south London and we are very excited to have the chance to expand our services to new areas and work with new schools and students.
Ben Cuddon, Co-founder of Climate Ed


Salmon Youth Centre
Salmon Youth Centre is based in Bermondsey and offers a safe place for children and young people aged 6-25 years. Their work is particularly to reduce the risk of vulnerable and disabled young people becoming socially excluded or marginalised. Their project will deliver a youth leadership course to 10 BAME young people who will lead on a social action project to engage 900 young people in Bermondsey with climate issues.
Green Schools Project
Based in Southwark, Green Schools Project was set up by a teacher who saw that schools were not doing enough to respond to the climate crisis and prepare young people for their future. The grant will fund a two-year project supporting six schools in Bermondsey to become Zero Carbon Schools through delivery of weekly sessions for pupils, teacher training and events.
We are really excited about getting started on our project 'Grounded', especially the opportunity to explore our local environment with the young people in a way that will hopefully lead to real connection and then action from the heart. Thanks to the Greener Futures Fund for sharing our vision and making this piece of work possible.
Miranda Haslem, Youth Work Manager for Salmon Youth Centre


Mayfair Neighbourhood Forum

Based in Westminster, the Mayfair Neighbourhood Forum aims to create a more liveable, working and beautiful neighbourhood. Their project will see the landscaping and annual maintenance of a 'pocket garden' in Alford Street, Mayfair.
Root 'n' Branch
Root 'n' Branch, based in Westminster, was set up to support people to address issues and problems in their communities, particularly focusing on community development, training and capacity building, and environmental sustainability. The project will see them deliver a programme of activities and events in South Westminster over a period of two years, engaging 2000 residents, schools, and businesses in discussions on climate change.

We're so grateful to have received Grosvenor's Greener Futures Fund. The grant will enable us to produce exciting workshops, events and activities for all ages as part of the festival, which will empower our community and encourage conversation and action around the climate and sustainability.
Dodie Finamore, Festival Director for SouthWestFest


South Westminster Community Festival
The South Westminster Community Festival charity was set up to produce opportunities that encourage community cohesion. Their funding will go towards the SouthWestFest: Breath of Fresh Air festival running across South Westminster reaching 15,000 people.
St Paul's Knightsbridge PCC (Parochial Church Council)

Based in Westminster, St Paul's Knightsbridge is a parish church with a programme of non-religious social programmes to benefit the wider community, for those people of any faith or none. Their project is to conduct a feasibility study on the possibility of installing a range of energy and carbon conservation measures at St Paul's Knightsbridge.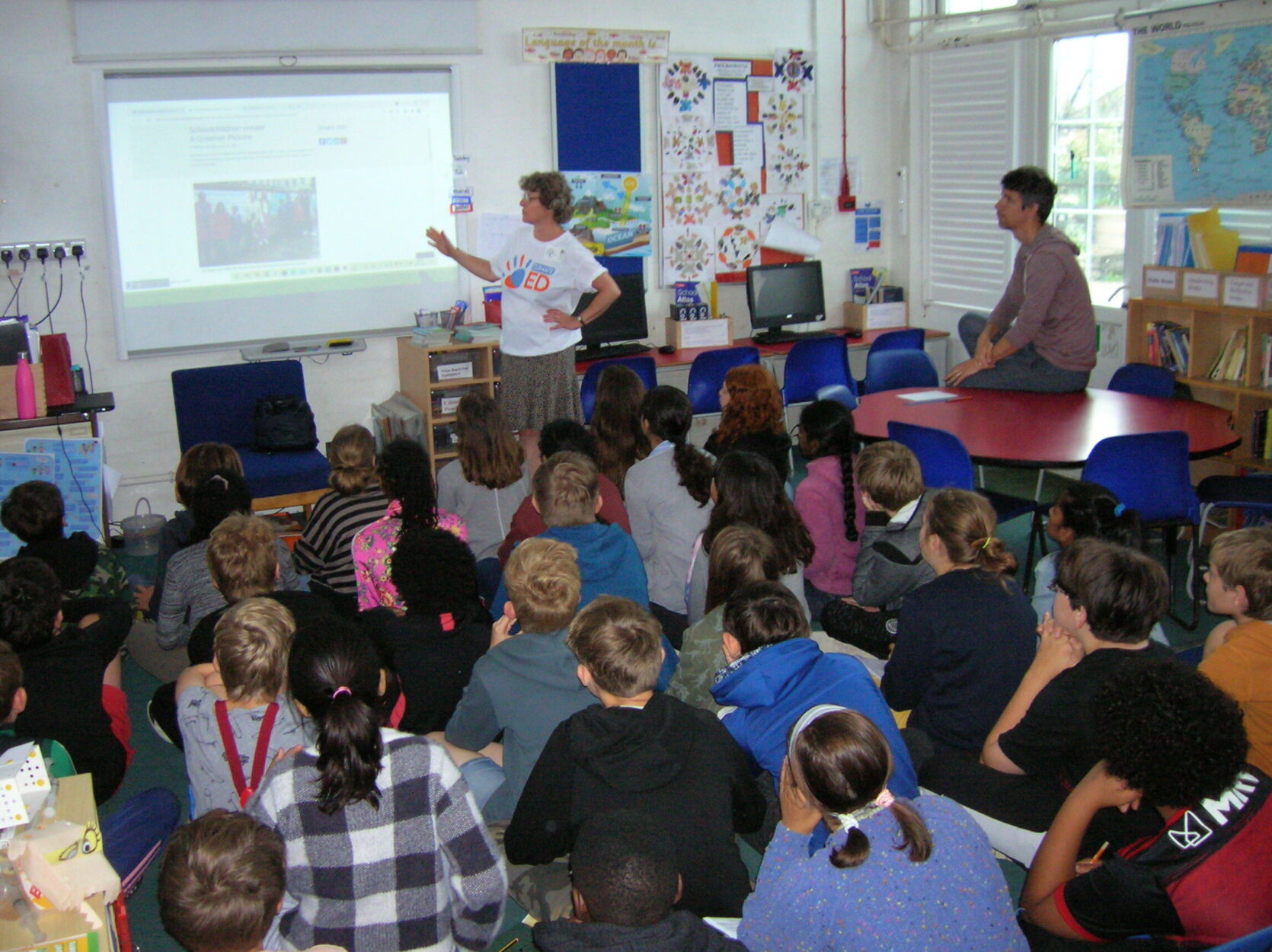 Interested in applying for funding for your own project? Subscribe to our newsletter below to receive monthly updates on our available grants.
To find out how you can support community organisations like these, speak to our Development team about donating to a fund. We help donors support a wide range of causes, geographies and marginalised communities.