Community Foundations may not be the first thing that comes to mind in an emergency. But when it comes to a significant local incident, often people turn to their local community leaders and organisations who they know and trust and we can play a key role in supporting them and those directly affected. We at The London Community Foundation are no different.
We have had previous experience of responding to a local crisis that has become a national incident. In 2017 the devastating fire at Grenfell Tower generated such a response from the public, both in London and way beyond the Capital, that the Evening Standard called upon The London Community Foundation to help them manage the funds raised as a result. An unprecedented number of similar tragedies across the UK in that same year led to the formation of The National Emergencies Trust to consolidate and equitably coordinate the response to incidents such as these. You can think of the Trust as a UK equivalent of the Disasters Emergency Committee (DEC), harnessing funds and maximising its effectiveness in response to an emergency. The Trust had only just formed, when in 2020 the COVID-19 pandemic hit and the UK went into its first lockdown and the Trust responded. This is the first time that the Trust and The London Community Foundation had worked in partnership, with most funds raised through the Trust's £100 million Coronavirus NET Appeal being deployed through the UK Community Foundations network.
When disaster strikes, the Trust will assess the significance of the incident, to determine whether a coordinated campaign is necessary, appropriate and likely to evoke a response from the public. If they decide to launch a campaign, they will draw different partners in to help them manage and distribute funds raised. Support can be provided swiftly and effectively to both individuals directly impacted by the crisis and to community organisations supporting the people most impacted locally. The UK network of community foundations is called upon to manage the latter - channelling funds to those working most closely with the communities affected. The London Community Foundation - along with our friends at East End Community Foundation - will provide that support in London.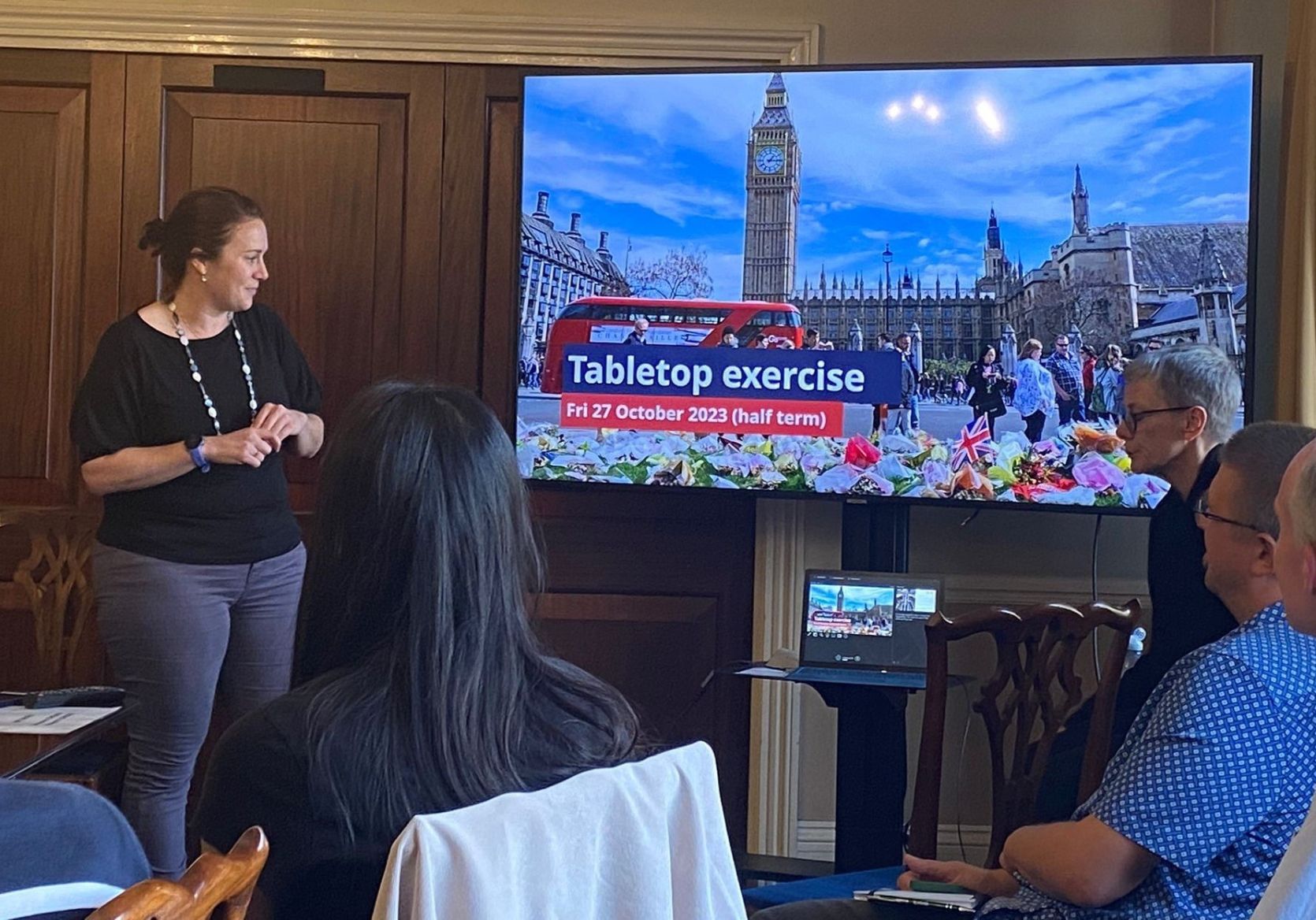 The possibility of being brought in to help within hours of a local tragedy requires preparation and a clear response strategy. Earlier this month, our team spent the afternoon with the Trust, taking part in an Emergency Preparedness workshop led by Helen Killingley, the Director – Operations at the Trust. It was a fascinating session as we explored the origins of the Trust and where we as The London Community Foundation fit into the response. Then as we were asked to think about how we might react to a real situation - what we might need to decide, act upon and manage - that the sheer scale of things became apparent. To imagine what it would require of us, at very short notice, was very revealing and a little daunting too. How we would need to pivot to enable fundraising to take place and then to ensure that those funds were distributed as efficiently, effectively and fairly as possible. It felt like the preparation we never knew we needed - yet were so glad we were exploring together.
But the good news is, that is what the National Emergencies Trust exist to do. They are constantly alert to the need for action and can draw upon lots of tools and resources as well as bringing in learnings from those with lived experience, and experts who can make a difference. It was such a helpful and interesting session and one that we would highly recommend - particularly to those in our network of community foundations around the UK.
As Helen Killingley said in closing the session, "we hope we never have to work together" but now we have a good grasp of what it will take from The London Community Foundation should our communities need us in an emergency.
If you're an accredited community foundation and are interested in how you can be better prepared for major emergencies, contact the National Emergencies Trust Team to book a training session.