With just a couple of days to go before the UK and Commonwealth countries celebrate Her Majesty the Queen's 70th anniversary of ascending to the throne, community groups across London have been busy preparing creative and cultural activities.
In April this year, The London Community Foundation, along with 43 other community foundations in the UKCF network were able to distribute over 700 grants totalling £4.58m to community groups throughout England from our Let's Create Jubilee Fund. This funding was distributed on behalf of Arts Council England, the national development agency for creativity and culture, and was made possible thanks to National Lottery players. The grants will help to build community cohesion by connecting local artists and voluntary organisations that have not previously collaborated.

We have been excited to see community activities getting underway ahead of Her Majesty's Platinum Jubilee. We even managed to sit in on some rehearsals and preparations, like the In-Deep over 50s choir in Pimlico and craft sessions for Re-Instate's paper-mache heads! These are just some of hundreds of events taking place this weekend, and throughout June.

It is finally here... A historic milestone that, thanks to our community groups supported through the ACE Let's Create Jubilee Fund, will be a diverse, inclusive, and jam-packed weekend full of FREE activities across London. We've seen disability groups partnering with artists, intergenerational music workshops, multi-ethnic photographic exhibitions, LGBTQIA+ cabaret, to a Mad Hatters Tea Party – the list goes on! Thank you to all our groups for their hard work so far, we can't wait to hear how you get on.
Harriette Tillott, Grant Programmes Manager, The London Community Foundation
In many instances, projects will create pieces of legacy artwork that will remain long after the celebrations have ended:
Art4Space have outlined plans for 'Stockwell Goes Platinum'. As commemorative plates have been a long-held tradition within the royal family, used to celebrate key dates. In celebration of this tradition, they would like to engage year six pupils from the three schools, with support from local community art organisation, Art4Space and its team of local artists to design their own unique commemorative plate.

Caxton House Community Centre in Islington is taking on board community feedback, which requested a big celebration given the difficulties of the past two years of COVID-19. They will create a community Jubilee mosaic, as was done for the previous 2012 Jubilee.

Palmers Green Crafts and Classes will co-create a commemorative hanging piece of sewn/embroidered art for the Jubilee Weekend, inspired by the themes of: loyalty, resilience, pride, strength and community. People from across local schools, a care home, a church and an existing creative sewing group will create the work of art, supported by Jill Kipnis, a local embroidery artist.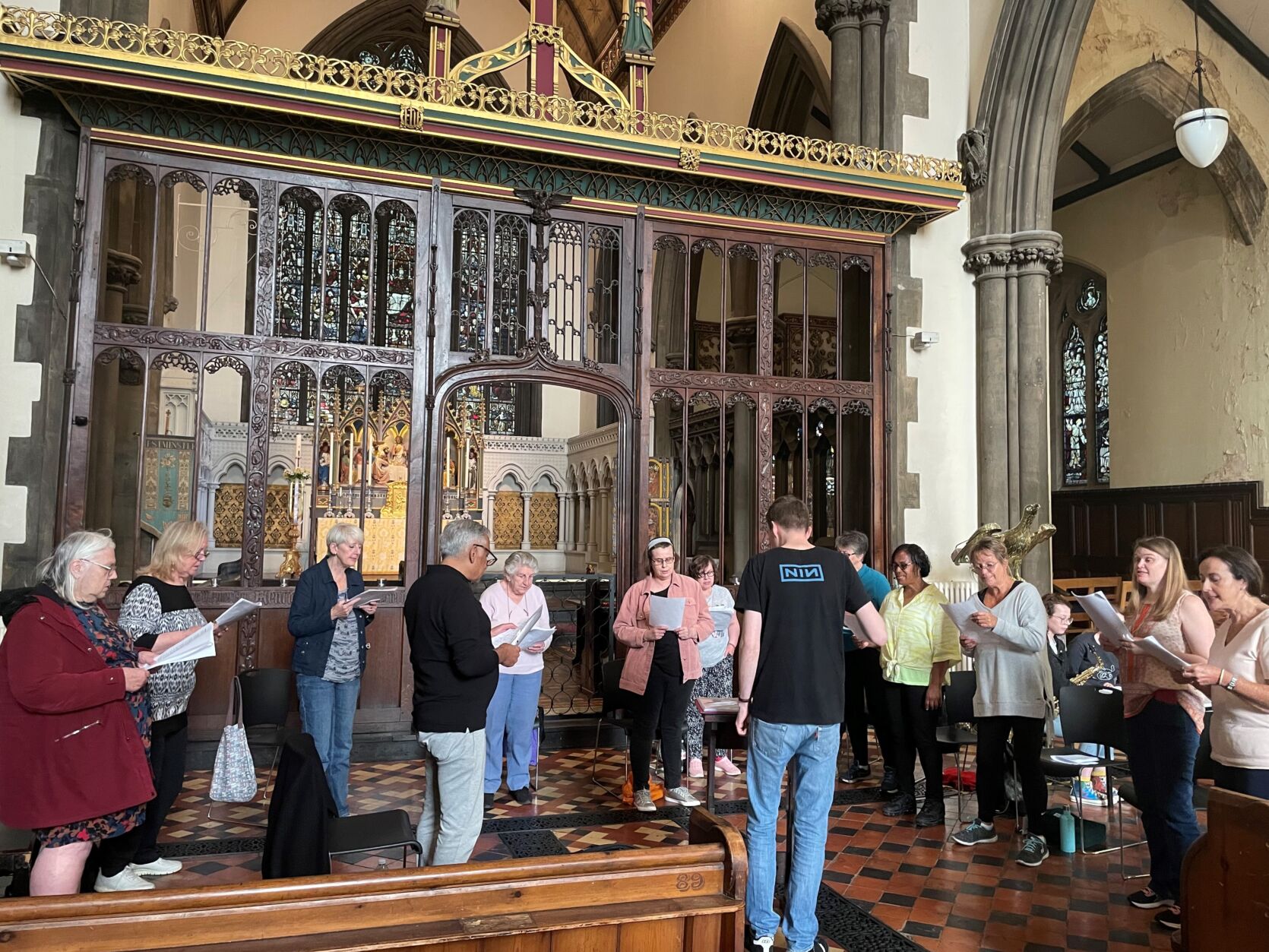 Many of the funded activities are supporting diverse communities to build awareness and celebrate inclusivity in creative ways:

Chelsea Theatre will be staging a one-man play and community event to tell the story of the Windrush Generation and celebrate and recognise how they have shaped Britain's heritage. This project is rooted in the local community and will involve, be partnered and shaped by the Windrush Generation descendants in terms of the script, theatre performance, post-performance discussions and artistic drama workshops run by Rodreguez King-Dorset.
Elimu Mas Academy in Barnet will be hosting a Caribbean celebration of the Jubilee showcasing excellence in the arts, in various forms, collectively known as the 'Show Gayelle'; the 'Exhibition Gayelle' will house a photographic exhibition on the 70 years of Caribbean presence in the UK; the 'Workshop Gayelle' will have drop-in sessions to create Carnival items related to the Jubilee and the Queen; the 'Groundings Gayelle' will convene a Jubilee afternoon tea and curated community dialogue for retired and older residents of West London inspired by the Queen's tour of the Caribbean.
Spring Community Hub's project '1952: Southwark Stories' shines a light on stories from local elders, particularly from minority ethnic communities, culminating in a community festival and theatre performance over the Jubilee weekend.
Occasions like this don't come around very often. The events, installations, and celebrations that the Let's Create Jubilee Fund helped support will live long in the memory once the bank holiday weekend has passed. However, for now we want the public to get involved and enjoy diverse range of creative talent that will be on show across the country.
Rosemary Macdonald, CEO, UK Community Foundations
Find out more about funded activities happening in your area over the Jubilee bank holiday using this online events map or see the full list of activities that we have funded below.