We are pleased to announce 71 grants totalling £605,305 have been awarded to community organisations in London from the Arts Council England's Let's Create Jubilee Fund.
The Let's Create Jubilee Fund will ensure that thousands of people from communities all across England will have the opportunity to take part in exciting creative events – all in celebration of the Platinum Jubilee and how our cultural heritage has been shaped by Elizabeth II's reign. From puppetry and story creation, through to making crowns, carnival and art trails, there will be a huge range of exciting activities for people of all ages and backgrounds to get involved in.
Made possible thanks to National Lottery players, the Let's Create Jubilee Fund has been administered by UK Community Foundations on behalf of Arts Council England.
The London Community Foundation is one of 44 community foundations awarding grants across the country on behalf of the Arts Council.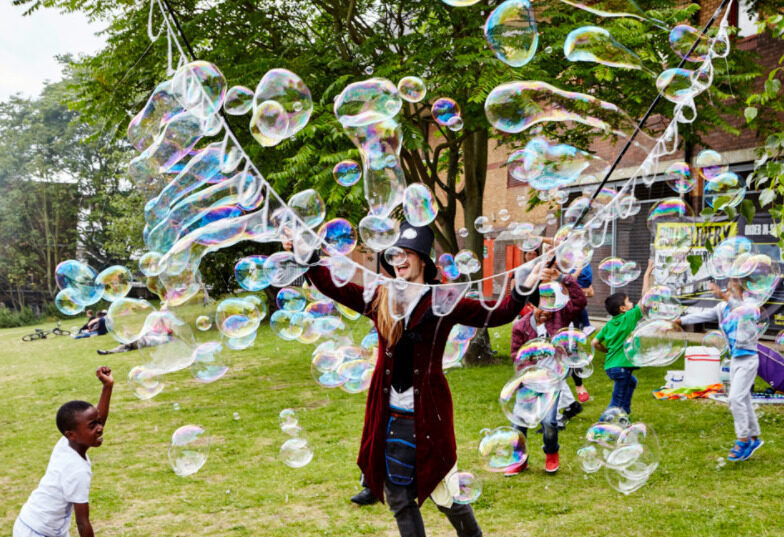 We received over 250 applications, so narrowing them down to the final, successful 73 projects was quite the challenge. Below, we showcase some of our top picks from across the Capital:
Westminster Arts (Resonate Arts)
Westminster Arts will be working collaboratively with four artists, The Wallace Collection and a number of health and care partners to rekindle social engagement and togetherness for people living with dementia by engaging them in arts activities themed around the Queen's Platinum Jubilee. A series of workshops will be held with the aim of co-creating artistic outputs contributing to the production of a joy-inspiring centre-stage celebratory artistic creation. This could be a sculpture, tapestry, mosaic or painting, or a collection of art works - themed around the Queen's Platinum Jubilee and based on art from The Wallace Collection. The celebratory art piece will form the focus of a Queen's Platinum Jubilee 'Celebration Day' at The Wallace Collection in early June.
Havering Asian Social Welfare Association (HASWA)
HASWA is partnering with two arts organisations to engage older and younger people to develop a visual art form in the Hindu and Buddhist tradition called a Mandala. The Mandala will be designed to commemorate the Jubilee and celebrate the community. This will be a lasting artform that will bring together communities and cultures, during a celebration event in June, marking the start of Jubilee celebrations. During the Jubilee celebrations there will be traditional dance and song, Mehndi, as well as food. Members will be invited to share memories and stories of the Queen, which will be recorded and transcribed to produce a booklet alongside photos of the community celebration.

The fund created a unique opportunity for community groups to explore a new artform to further engage service users and the wider community, as highlighted by these two successful groups:
We will use the funding to run a series of highly imaginative art, fashion design, photography and drama workshops. All the art works will be on display at the local heritage site in June to celebrate the Queen's Jubilee. Providing disadvantaged primary students with an opportunity to have direct access to these art mediums under professional instruction is a true rarity. It is also a prime example of how children can thrive and shine.
Mitcham Town Community Trust
The Queen's Platinum Jubilee offers an exceptional opportunity to instigate projects encouraging women (particularly from marginalised refugee and immigrant communities) to develop contributions to the UK's creative culture and highlighting their stories. The project will work with communities and women of different generations in order to reach that goal.
International Centre for Integration and Cohesion
A national moment of reflection
Reflecting on the fund, we spoke to the people involved in designing and delivering the programme, some of whom worked diligently throughout March to assess each and every application!
Harriette Tillott, Grant Programmes Manager for The London Community Foundation said "We received a high volume of applications to the Let's Create Jubilee Fund and want to thank everyone for the time and effort spent designing and writing the proposals. After reviewing 256 applications, we had the difficult job of selecting the 73 successful groups, which was based on a range of factors, fund criteria, borough spread, beneficiary groups, and legacy factor. It was inspiring hearing about how community groups had partnered with artists and cultural organisations to design unique and inclusive projects in a range of artforms, to celebrate the Queen's Platinum Jubilee. We look forward to seeing these across London's communities."
Katherine Jones, independent artist attending LCF's funding panels said "It was fascinating to see such a wide range of high- quality applications for the Arts Council England Let's Create Jubilee Fund. It is remarkable how inventive and thought -provoking the project ideas were. Ranging from carnival parades to fabricating a stage on which to perform a celebratory concert, the applications were colourful, inclusive and bold.
The process by which we arrived at the decision for each application was well managed with a balanced group each able to offer an opinion with ample time to discuss the various merits of an individual application. It was the first time I had contributed to a panel of this sort and was surprised and pleased to find that despite our differing outlooks, the group talked and listened well and were able to reach conclusions harmoniously.
It was exciting to play a very small part in delivering funding to some incredibly worthy causes. With schools and colleges increasingly unable to fund arts teaching it is more important than ever to create ways for artistic practice to survive in all its forms."
Darren Henley, Chief Executive at Arts Council England said "The Let's Create Jubilee Fund is a wonderful example of our ambition to give everyone the opportunity to participate in and experience the arts, culture and creativity – made possible thanks to National Lottery players. This June, we'll see communities across England coming together to celebrate a historic milestone for this country. I'm excited to see these projects brought to life in villages, towns and cities across the country as our wonderfully creative communities celebrate The Queen's Platinum Jubilee."
Rosemary Macdonald, CEO, UK Community Foundations, said "For community foundations, people and places are the priority and the Queen's Platinum Jubilee is a unique opportunity for people to get together and celebrate in their communities. We are proud to have connected Arts Council England with local organisations whose imaginative and exciting projects and collaborations with professional artists will bring communities together to enjoy marking this milestone moment in our history."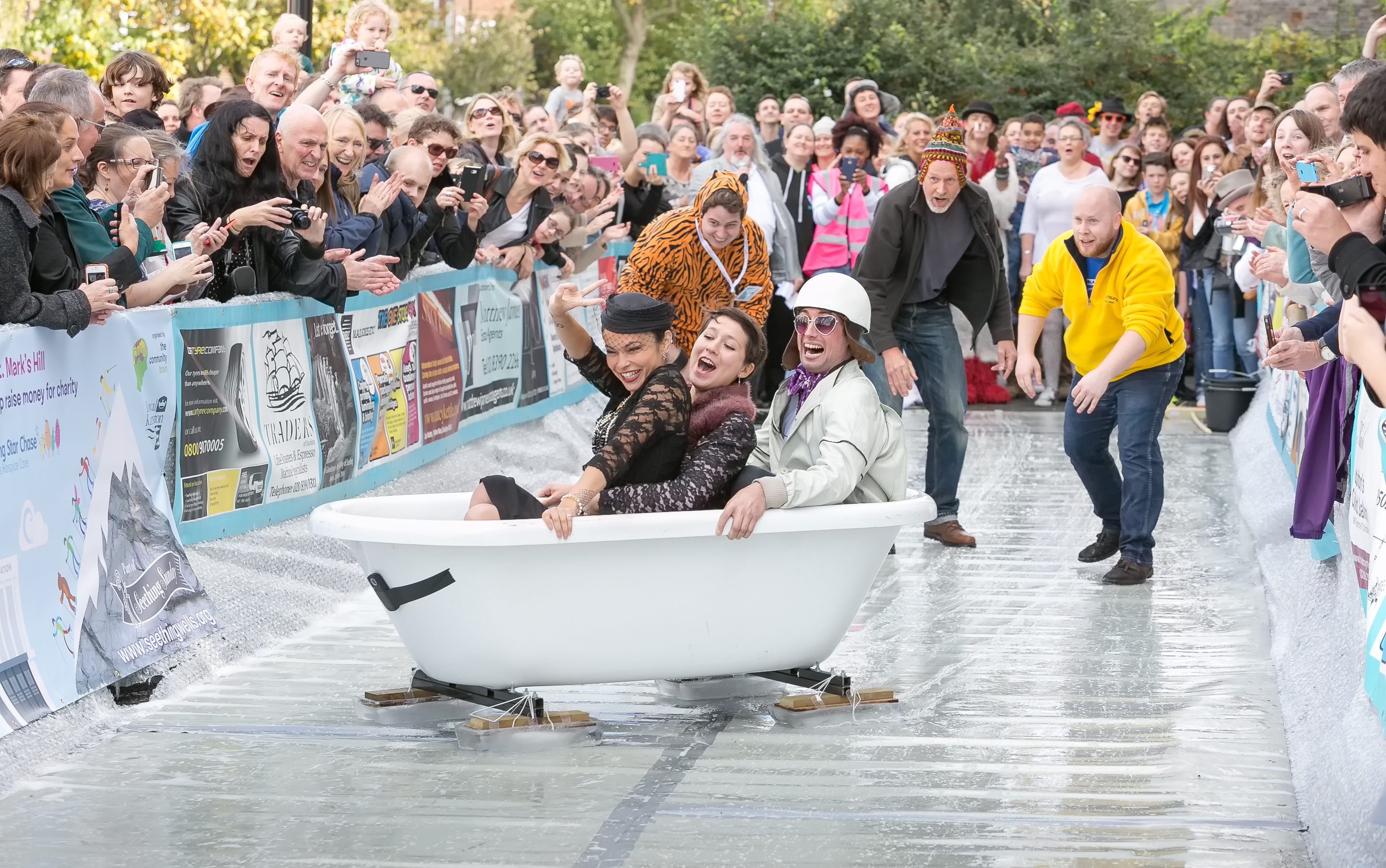 HM Queen Elizabeth II is the first monarch to celebrate a Platinum Jubilee, having overtaken Queen Victoria as the longest reigning monarch in 2015. Her reign has been marked by a commitment to public service, reflected by her extensive programme of engagements at home and abroad, and support for over 600 cultural organisations, charities, military associations, professional bodies and public service organisations. However, this fund is so much more than a celebratory weekend, it is a chance for us to reflect on life in the UK throughout the Queen's impressive reign, on the ways in which the country has evolved and been enriched over the last 70 years.
We can't wait to hear more about these events and see them for ourselves! In the meantime, for updates, please follow us on Twitter or LinkedIn, or subscribe to our monthly newsletter.
A statement regarding this fund
Following our statement on Monday 11th April regarding the suspension of the Arts Council England Let's Create Jubilee Fund grant to LGB Alliance*, the London Community Foundation (LCF) has this week informed LGB Alliance (the applicant) that it is formally withdrawing the grant in question. This action has been taken because LCF was not informed of current proceedings in relation to LGB Alliance's charitable status."* LGB Alliance applied for the grant in respect of a proposed film project called Queens.