#HeroesOfLondon is shining a light on the humans behind our small charities and the amazing – and vital – work they do in London's communities, during the cost-of-living crisis and every day. We spent the last month meeting just some of these local heroes. The stories you are reading are direct transcripts from our chats with them.
Meet Dominic from Laburnum Boat Club.
What does a typical day look like at Laburnum Boat Club? The easiest way to answer that is there isn't a typical day.
Laburnum Boat Club was set up 1983… I can't do the maths. But it was set up by a group of volunteers, with the aim of getting young people access to the canal through kayaking. It's moved on to become a seven day a week, 49-and-a-bit-weeks-per-year provision, largely based around young people.
So we have a youth club three days a week. We have a sports club for young people with disabilities two days a week, both an older and younger age group. That's largely to bring those with disabilities into the mainstream youth club.
The youth club works with those age nine to 18. If they're under nine, then they would access the club through the family club, which runs on a Sunday. If they're older than 18, there are then two ways that they can really get involved. One is, as an adult – we run an adult club as well. But then more significantly, we have the Youth Water Sports Training Project, which was a way of us extending the service to those that really got bitten by the bug of kayaking or canoeing. This can then lead them into employment. We can train them up to become coaches, first aiders, lifesavers and such.
My role, ostensibly, is to deliver – or ensure that the delivery happens. So that everything works well, for their personal development, and hopefully everybody has fun doing it as well.
What does a typical day look like at Laburnum Boat Club? The easiest way to answer that is there isn't a typical day.
If you really want a typical day, that would be a holiday project day, which is 10-4, split into two sessions: one in the morning, one in the afternoon. For me, that means signing kids in in the morning, and then liaising between being on land and controlling what goes on in the club and on the water. Once the kids come off the water for lunch, I take a bit more of a role in providing lunch. And then in the afternoon they get back on the water or get back onto the activities.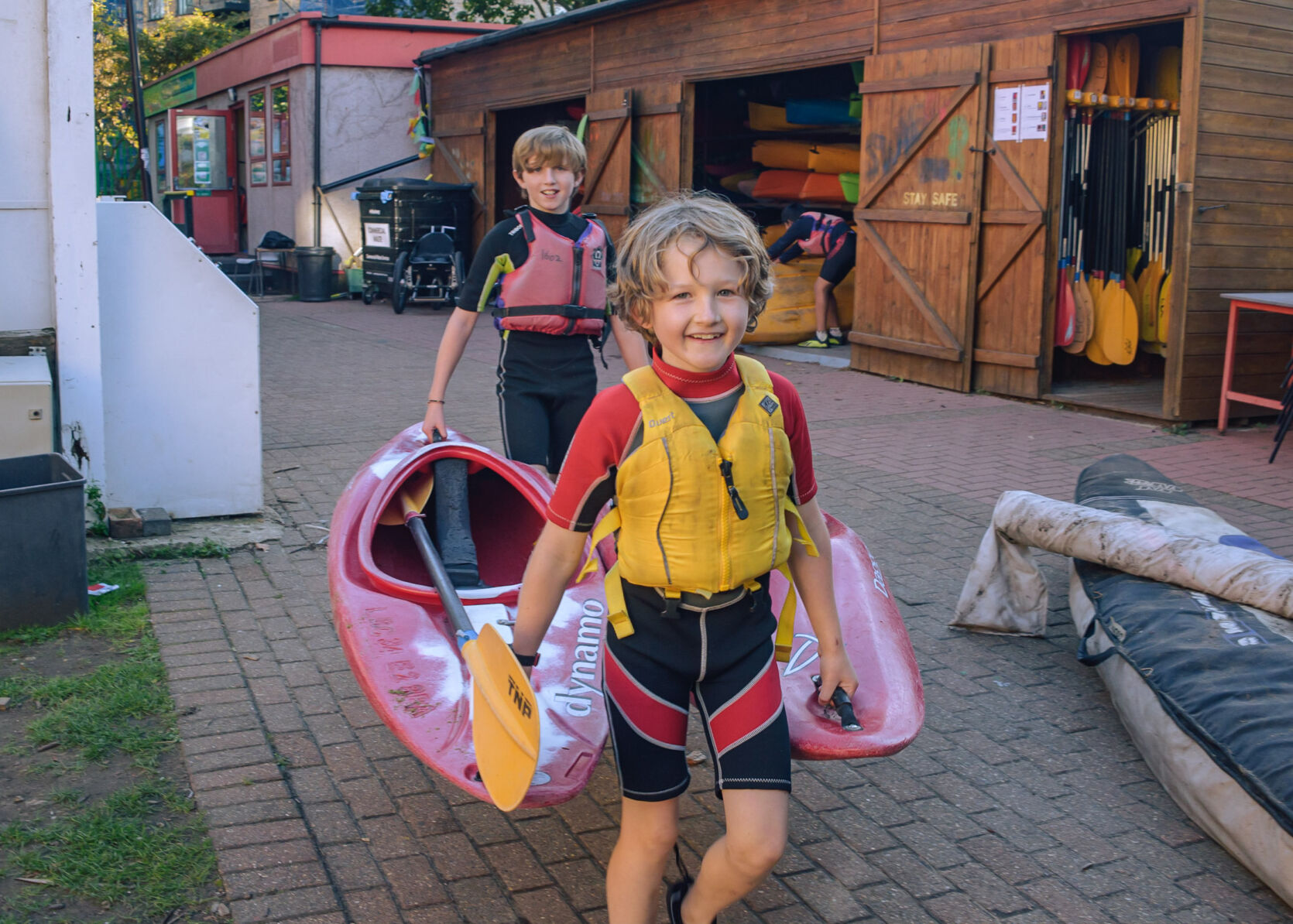 To support other amazing London charities, like Laburnum Boat Club, donate to our Together for London appeal. Your donation will help people like Dominic make a difference in a Londoner's life this winter.