#HeroesOfLondon is shining a light on the humans behind our small charities and the amazing – and vital – work they do in London's communities, during the cost-of-living crisis and every day. We spent the last month meeting just some of these local heroes. The stories you are reading are direct transcripts from our chats with them.
Meet Jean from Brixton Windmill Community Club.
There's a wealth of experience in this little club.
For me, community means… well, we live in a very, very diverse community with lots of people who've come from different cultures and have got different problems and so on.
For me, I think community means engaging everybody in the way that they want to be engaged. Encouraging them to meet each other, to discuss, and we all learn from each other here. We've found that some of our members are artists, and they can run an art class here for us, and others come with languages, you know, they, they can talk to each other in foreign languages that we can't talk to them in. So, it's really good.
We hope to develop that even more and make them feel that this is their place.
It's a place they can come. We want our building to be a real local community hub.
The members also do engage with us, they bring other people along and I think that's really rewarding. You know they've enjoyed it – they go back and they tell their friends, then these friends come and they've got all sorts of individual talents. You learn from them, and you learn from their experiences. They can tell you about life before they came to live in Brixton or what they used to do and so on and so forth. There's a wealth of experience in this little club. And I just think that is very rewarding.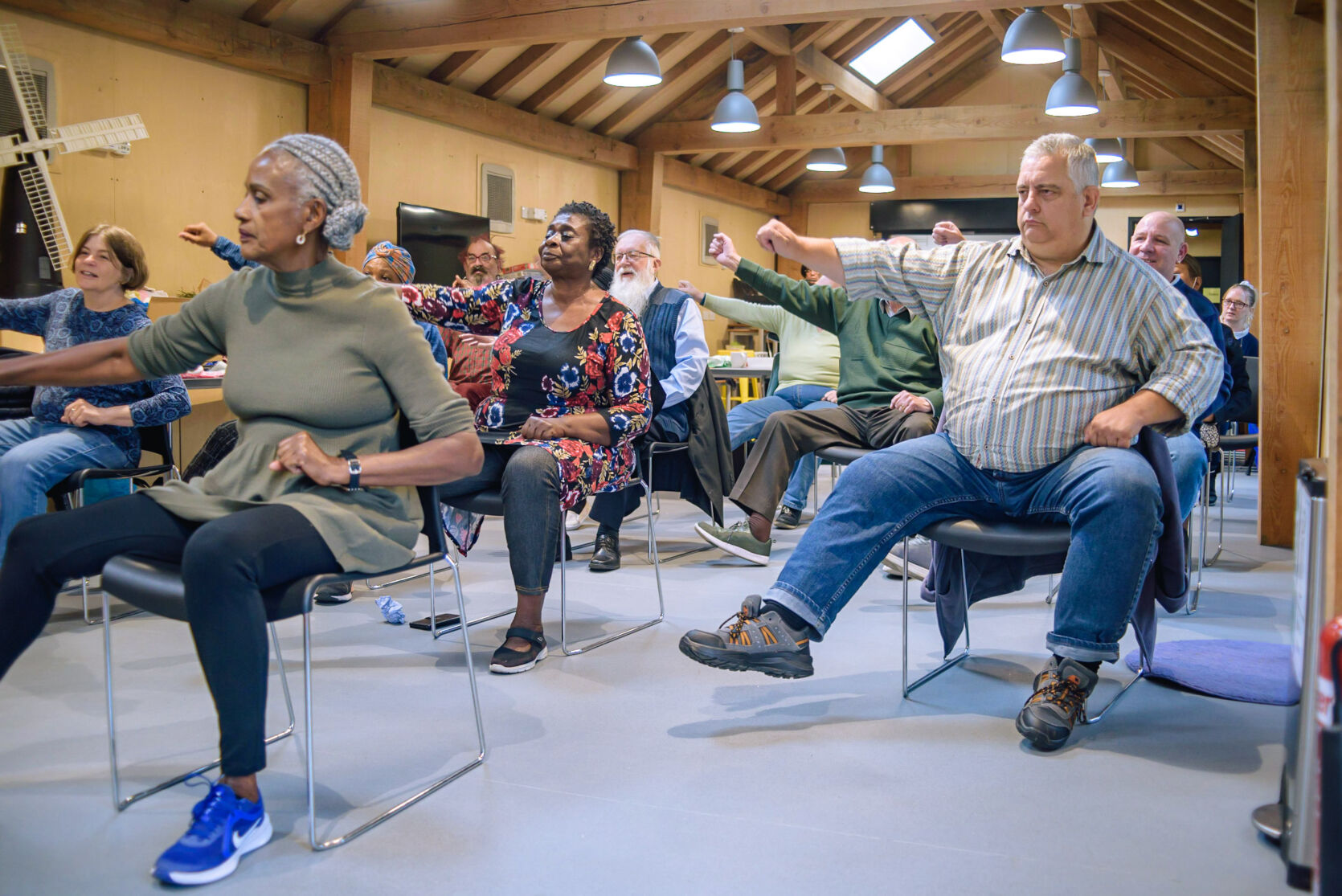 To support other amazing London charities, like Brixton Windmill Community Club, donate to our Together for London appeal. Your donation will help people like Jean make a difference in a Londoner's life this winter.