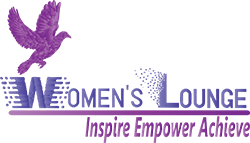 We funded Women's Lounge to support a Women's Safe & Creative Drop-in at the Thamesmead estate in Greenwich. Since then, they received additional funding in 2020 for sewing machines as part of their 'Sewing for Business' course. The course encourages women to come together and develop new skills to boost their employability.
Harriet (not her real name) has been living in Thamesmead for eight years with two young boys. She was housed at Thamesmead after a breakdown in her previous marriage. She says she is now settled in here and is finding ways to better life for herself and her children.
Harriet met one of the ladies from Women's Lounge who gave her a flier about the 'Women's Safe & Creative drop-ins' and invited her to attend. She started to regularly attend the drop in where she got involved in sewing activities and conversations that other women were having.
I was happy to be in the presence of other women who were friendly and opening up about different areas. Taking part at Women's Lounge changed my life; my thoughts became more positive.
Learning a new, practical skill was important for Harriet, as it inspired her to believe more in herself and she is now thinking of getting a qualification. The benefits Harriet has found from the classes are not limited to learning about sewing but include increasing confidence, a sense of achievement, helping others, responsibility and improving her life and situation. She commented, "Before, I [was not] confident to actually do something. But… now feel I can do more and achieve better things."
I learnt a lot about sewing, how to use the machine, sewing different patterns such as making dresses, shirts, skirts and also I learnt how to mend my own clothes. This helped me rethink the way I manage my life. The most amazing thing is that I am now considering taking this further, maybe to go into college.
Over time, Harriet was given the opportunity to help by setting up the hall and providing tea and drinks. She was even invited to attend Women's Lounge meetings where she could present her ideas. When asked about the project and getting more involved in the Lounge, Harriet said: "I feel more responsible in the duties that I have to fulfil as part of the project. It is actually the first time I am exposed to different things going on in the community. I no longer feel empty inside and feel that I have a family too whenever I need the support."
Harriet has found a way to better her life through this project, proving the success of Women's Lounge to not only provide a relaxed, safe space for women to learn a new skill, but to connect them with the wider community on the Thamesmead estates.