To all the people in the room, please keep going. We need more people like us more than ever.
Brooke Kinsella, The Ben Kinsella Trust
Congratulations to The Ben Kinsella Trust, who on the 19th February won the London Impact Award for Best Innovator for the unique way in which they engage with young people. Hear from the below on what winning the award meant to them.
The Ben Kinsella Trust were presented with the award for Best Innovator at last nights London Impact Award. The award was given in recognition of Trust's interactive and immersive exhibition which has helped over 16,000 young people learn about knife crime and how to stay safe. Judges praised the unique, interactive way in which The Ben Kinsella Trust engages with children and young people and the consistently high standards of its work.

Accepting the award, Brooke Kinsella said:
I am overwhelmed and honoured to receive our first award after starting our work almost 12 years ago. To be recognised for innovation means the world and we know that Ben would be so proud as we are of him.
She added:
Nearly 12 years of fighting the fight. When it gets hard & you want to give up because you feel like you're getting nowhere moments like this come along. I love you so much Ben.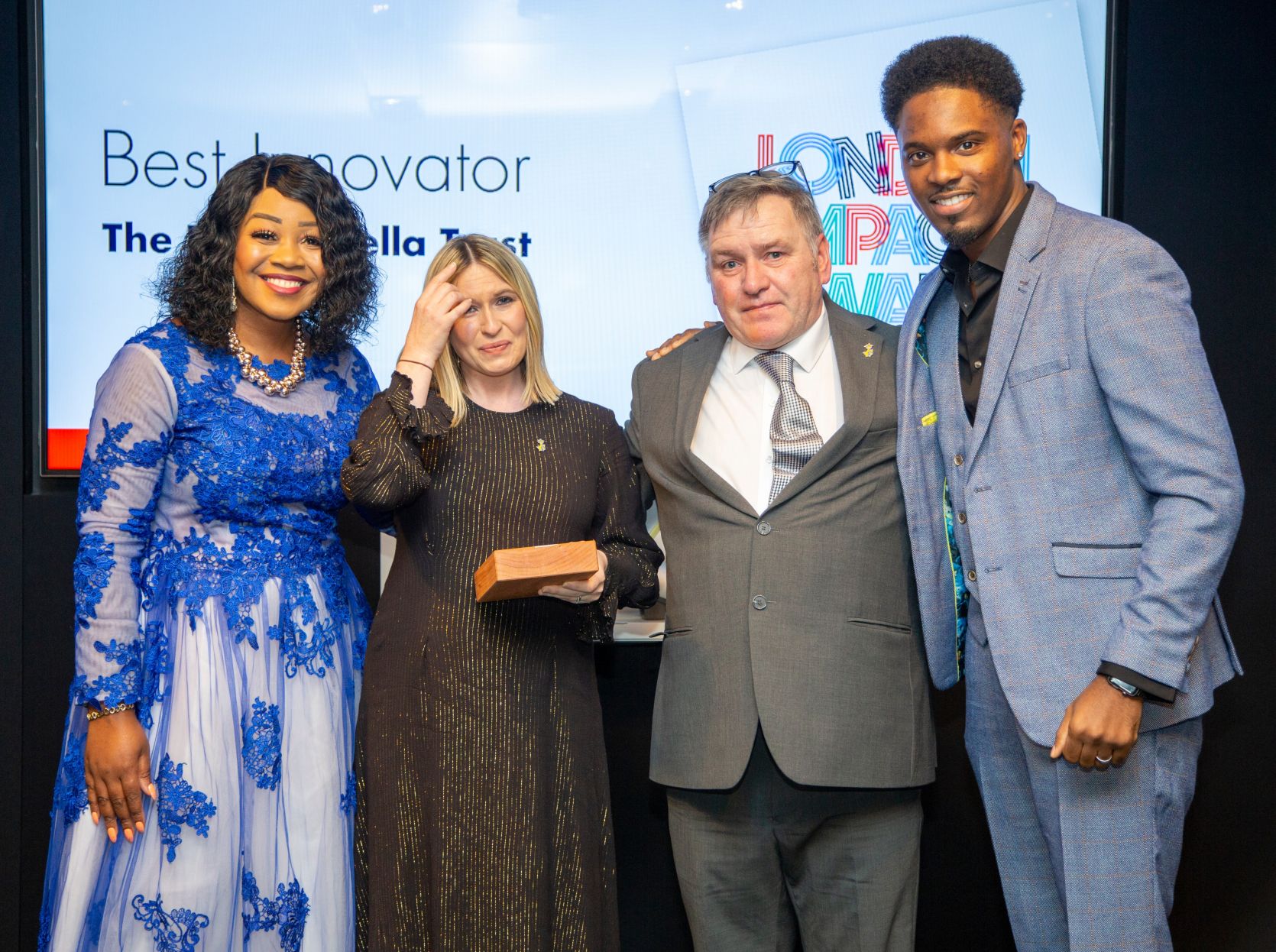 The Trust's CEO, Patrick Green said:
This award is a fitting testimony to Ben's legacy and the hard work of everyone involved in the Trust. I would also like to thank those who have supported us over the years. Without your fundraising and encouragement none of this would have been possible.
This write up was originally published here (opens in a new window). You can view the short film originally played on the night about The Ben Kinsella Trust here (opens in a new window).