Deutsche Bank's Opportunity Fund
Last year we awarded nearly £120,000 to four of London's grassroots charities through multi-year, core grants from Deutsche Bank's new Opportunity Fund, to tackle the root causes of homelessness. See here for the launch blog.
Deutsche Bank and The London Community Foundation (LCF) have been working in partnership for 16 years, supporting London's grassroots through over 200 grants to reduce isolation and disadvantage; advance physical and mental health; strengthen community cohesion; and most recently support those affected by the Covid-19 pandemic.
Deutsche Bank decided to shift the focus of the fund to increase its impact on one specific issue – homelessness – and concentrate their funding into one specific borough, Newham. [1]
We are already beginning to see the benefits of awarding core, multi-year grants for these small community groups, which enables them to strengthen organisational resilience by offering longer term financial support. Core funding is typically harder to source and provides small organisations with the resources to plan, innovate, improve, and provide breathing space to think as well as security.

After the first year of funding, the four organisations have reported back on progress:

NEWway Project

Using the funding from Deutsche Bank, NEWway were able to create a new job position that addressed a gap in the existing homelessness support provision, and significantly boosted their team's ability to help move people from rough sleeping into privately rented accommodation. Their new Private Rented Sector Advisor (PRSA), Gemma, has successfully built new relationships with local private landlords, estate agents, and organisations that offer continuous support when guests move into their privately rented accommodation. She also helped guests establish successful tenancies in private rented accommodation and offered a package of post-tenancy support to reduce the risk of returning to the streets. As well as working alongside other specialist advisors at NEWday to provide holistic wrap-around support. The PRSA advocates on their behalf during conversations with private landlords and clears a pathway for them to get an accommodation they are entitled to. So far, the group have supported 42 guests during 155 sessions.
As a charity, we can support more people off the streets with clearer pathways into private rent. Having Gemma on board means having an additional person to deliver other key service, such as digital inclusion or signposting.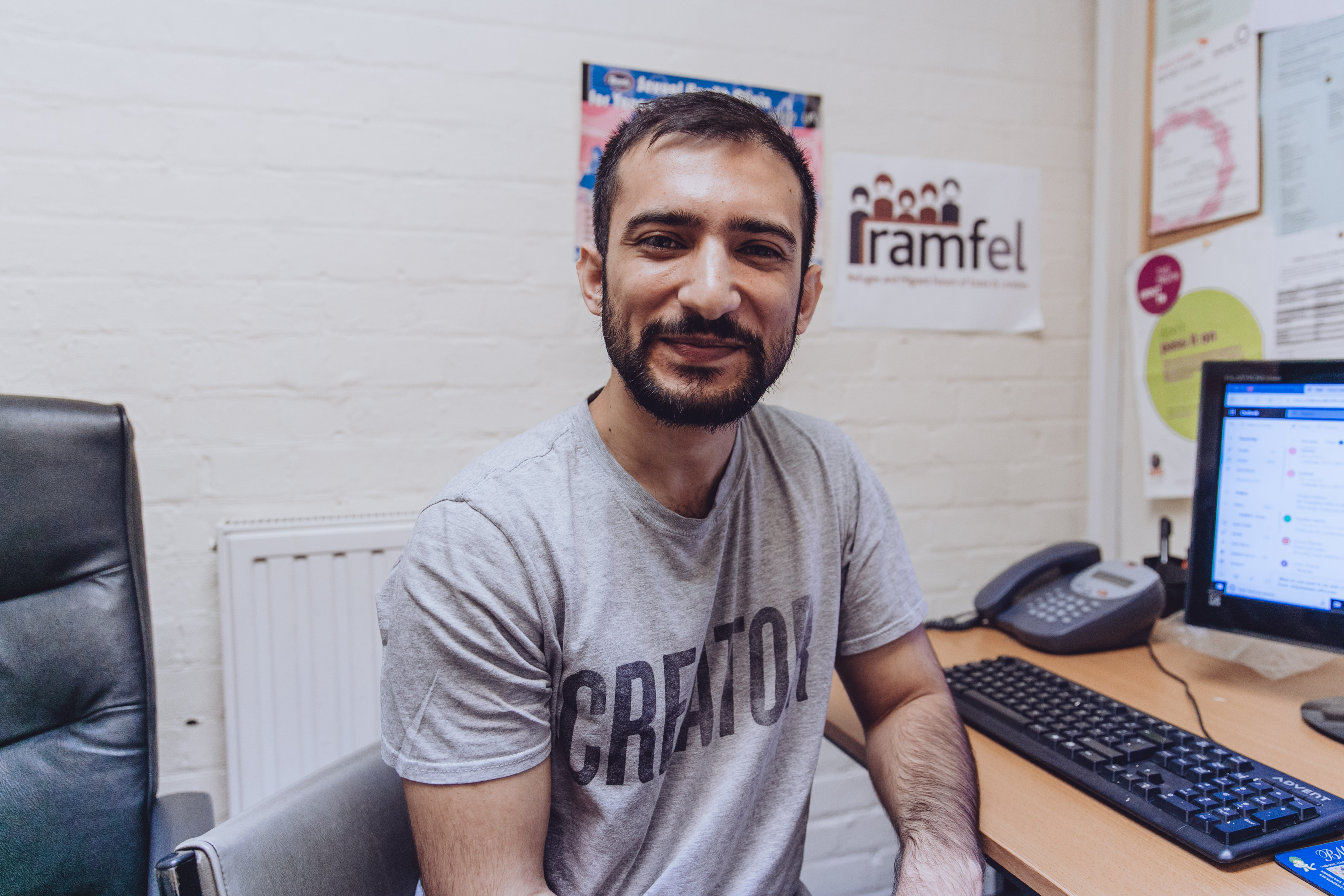 RAMFEL
RAMFEL provided immigration advice to undocumented children, helping them to regularise their status and remove the no recourse to public funds (NRPF) condition attached to their leave. They also provided holistic support through social services referrals and other charities or statutory services. Providing the clients with the basics in addition to assisting with any issues they were facing. Due to covid-19, this casework was delivered remotely by their immigration advisor, mainly using smart phone apps to speak with clients and gather essential evidence. The project has a number of successful stories behind the 47 people supported in its first year.
The long-term funding of this grant gave us some security, to know we would still have services to offer in a year's time.
The Magpie Project
The Magpie Project recruited a part-time Case Work Manager (CWM) on a 0.7FTE basis, an increase from the planned 0.4FTE to meet an anticipated increase in need due to Covid-19. The CWM is the main point of contact for families when they arrive at the project. She triages their needs and ensures they were connected to the appropriate support, including children's centres, Shelter for housing issues, London Black Women's Project for immigration issues, and foodbanks. Once families are embedded in the project, she works with them through their crisis.
This grant allowed The Magpie Project to provide more consistent and coherent support for new families arriving at the project, as well as those who are already known. For The Magpie Project, it means they can continue to be seen as an example of best practice when it comes to supporting families, and ensuring that referrals are done and followed up appropriately. They also ensure that other agencies and professionals respond as they should and are held accountable to their promises, and to ensure professional communication and sharing of knowledge with other agencies.
It means new mums have someone they can rely on for continuity - someone who knows their story and their journey and can help them step by step.
Treasures Foundation
The flexibility of the funding allowed Treasures Foundation to use it towards a mixture of key staff members' salaries alongside a mixture of weekly holistic and individual therapy and retreats for beneficiaries:
The CEO – who managed the referral processes, established links with partner organisations to support the specific needs of beneficiaries. In addition, she facilitated the recruitment of therapists, and managed the workload of key workers and support staff. She undertook a range of community outreach, including a talk at a women's prison, and various interviews with journalists, researchers, and charities.
Lead key worker and key workers – who worked directly with the women, offering physical, practical, and emotional support via 1:1s and facilitated activities. These are focused around improving wellbeing and upskilling the residents so that they can go on to lead independent and productive lives.
Fundraising and Development Manager, Quality Manager and Finance Manager – who helped them to fundraise and dedicate time to capturing and recording the outcomes of their beneficiaries more thoroughly. The group are now working towards a fundraising strategy, an impact report, and a quality mark.
The charity has reported back on the impact the groups have had so far for the 10 residents. They found that 100% had accessed therapy, 71% understand the consequences of substance abuse and receive support, 88% had increased confidence, 85% improved wellbeing, and none were re-offending.
Summary
The organisations funded in Round 1 offered a range of homelessness support for people in Newham. In Year 1 of 2, these groups have:
Tackled the root causes of homelessness by removing barriers to securing private rented accommodation
Supported vulnerable women leaving prison who, without tailored support, would become homeless and likely re-offend
Aided people in overcoming alcohol and drug misuse
Helped secure employment
Supported vulnerable families
Offered vital legal advice
Homelessness is a complex issue, but the first year of funding was made even more challenging with the overshadowing of the COVID-19 pandemic. For all civil society organisations this was a difficult time, which can be highlighted through each of the groups.
This blog outlines the lengths that staff and volunteers have taken to support these vulnerable groups. Partners like Deutsche Bank have been crucial in providing financial support and the flexibility needed to support frontline community groups responding to the ongoing impact of COVID-19. It is through core, multi-year grants that we will strengthen the civil society groups crucial to tackling complex issues like homelessness.
[1] London's Poverty Profile, Trust for London, 2017