This March, we will be hosting the second edition of the London Impact Awards, supported by Citi. This year's theme is 'Powered by Women'.

Women-led organisations and women leaders have always, and continue to, create lasting change and sustained impact in their local communities around a diverse and far-reaching range of issues. We want to celebrate these women and their contribution to the lives of those they support. You can read more about the Awards, categories and our full list of nominees here (link opens in new window).

Being filmed, it really makes me proud of the work that I have done and how far I have come... I know that being nominated is my gift to every woman who has gone through domestic abuse and sexual violence.
Marie Hanson MBE, Founder and CEO of STORM Family Centre


Lights, camera, action!
Each group nominated for these Awards, across three categories, worked with a film crew to produce a promotional video to showcase their organisation and the invaluable work they are doing for women across London. We partnered with the excellent Media Trust and director, Jan, to produce these videos, which will be used to introduce the groups at the Awards ceremony on 2nd March 2022. Following this, the organisations will also receive their films on a hard drive to be used for their own promotional purposes. This is a brilliant opportunity for the nominated local organisations to increase their visibility and awareness of the issues they champion.
We wanted to share some of the stories behind these women leaders and their organisations, along with some behind-the-scenes images from their film shoots.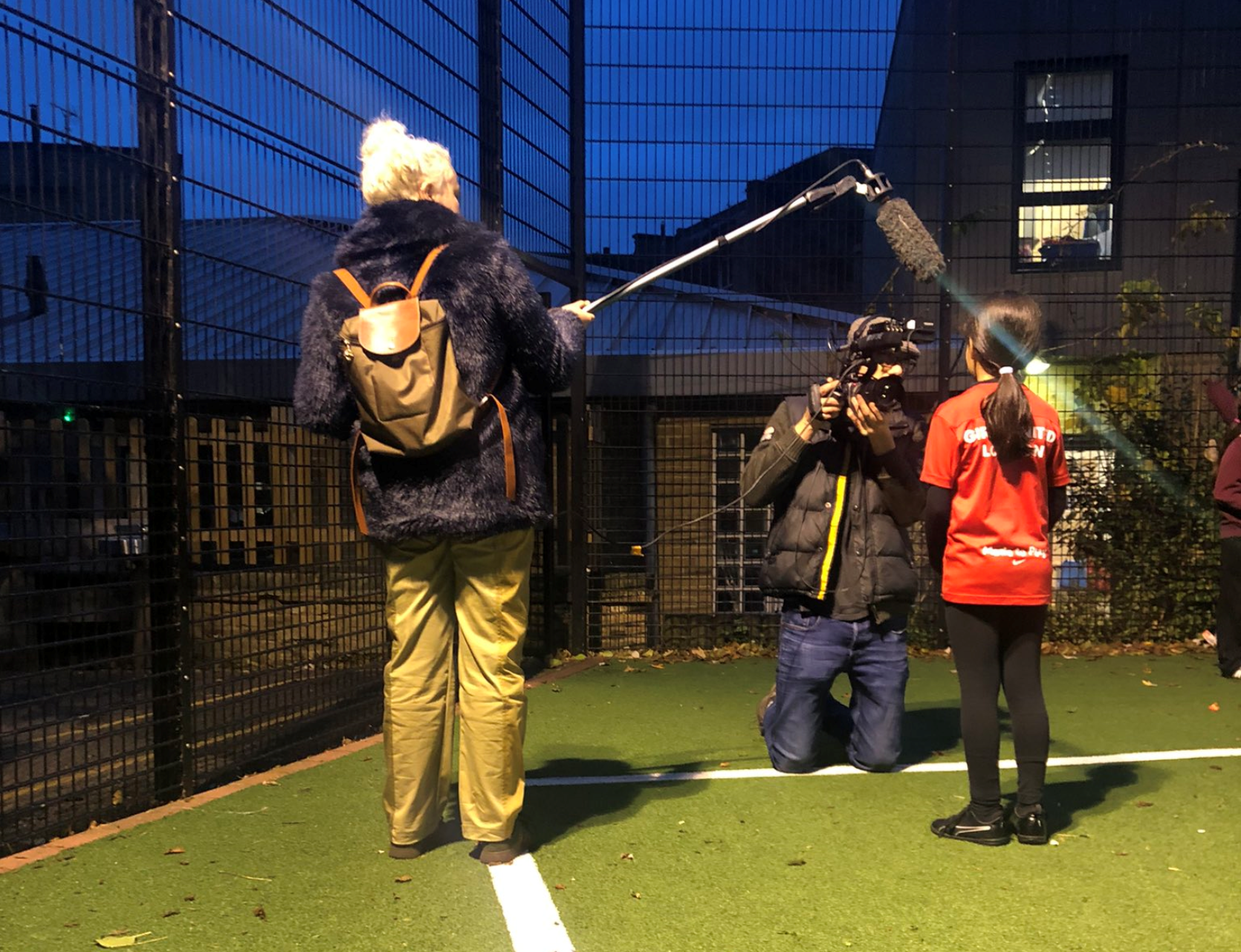 Girls United Football Association

Collaboration Award nominee Girls United Football Association (link opens in new window) uses the power of football as a catalyst for change. It helps young girls in London to level the playing field with respect to economic and gender disparities. We caught up with CEO and Founder, Romina Calatayud and her team, Abi and Connor, at their office in Brixton – just a stone's throw from The London Community Foundation's office.
Of course, no trip to visit Girls United would not be complete without a football training session! In the afternoon, we headed over to Archbishop Sumner Primary School in Lambeth, where the girls were honing their football technique while gaining vital skills around the importance of teamwork, leadership and – perhaps surprisingly – mental maths.

When asked how she felt about being the star of her own promotional film in the build up to the ceremony, Romina said, "It was very exciting to get an opportunity to showcase the Girls United schools, players and coaches during the filming. The girls were thrilled to be interviewed – they are such naturals in front of the camera! I am sure their voices and stories are the ones that will inspire more girls like themselves to play football. We can't wait for the awards ceremony. Of course, anxious for the outcome but also very much looking forward to coming together with a host of great organisations and women who are making a huge difference in London. It will no doubt be an inspiring day!"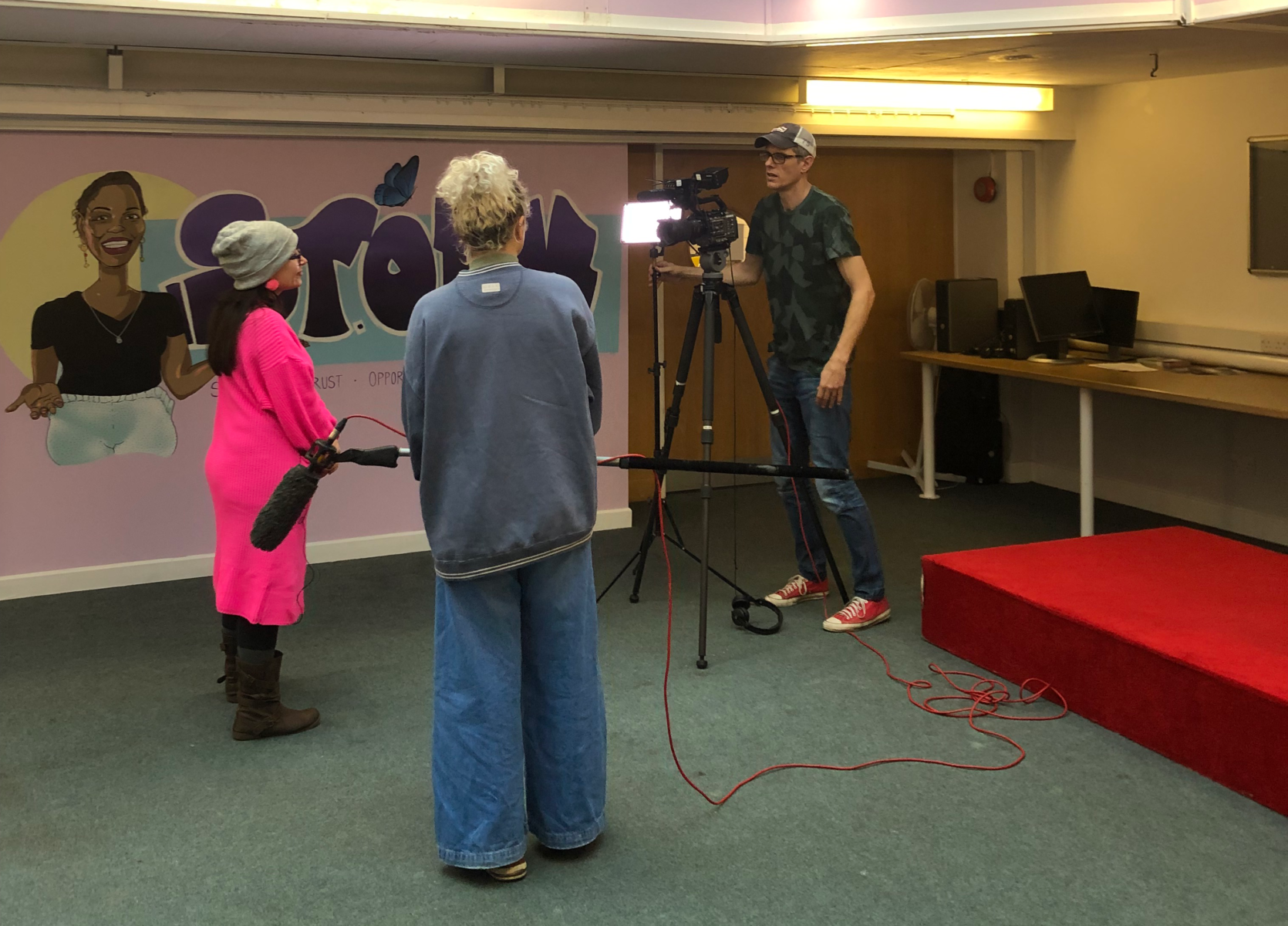 STORM Family Centre

Standout Women's Champion nominee STORM (link opens in new window) is a domestic violence charity founded by Marie Hanson MBE. It supports women from Black and Minoritised communities in Wandsworth, pushing for change in protection, therapy and support.
We filmed with STORM at their centre in Battersea, where they showed us some of the classes that their service users were taking part in, including a teacher training course. Founder and CEO, Marie, cooked us a delicious lunch in their very own kitchen, and we were given a tour of the on-site nursery and brand-new wellness centre. It was an inspiring day, with even more inspiring people.
When asked about STORM and her nomination Marie said, "I love helping people. When I see lives change in the people that we work with, it gives me great joy to be nominated. I was so excited as I never thought that I would ever have a chance. It gives me such a joy as, over 19 years ago, I had very little confidence – I was sleeping in my car with my children and nowhere to go and, to be quite honest, I didn't even want to be alive. I thought that I had failed my children and that I was a bad mother, but being filmed, it really makes me proud of the work that I have done and how far I have come. What some of the women filmed today said about STORM was so very humbling. I am not the person in the car anymore alone and unhappy. I know that being nominated is my gift to every woman who has gone through domestic abuse and sexual violence."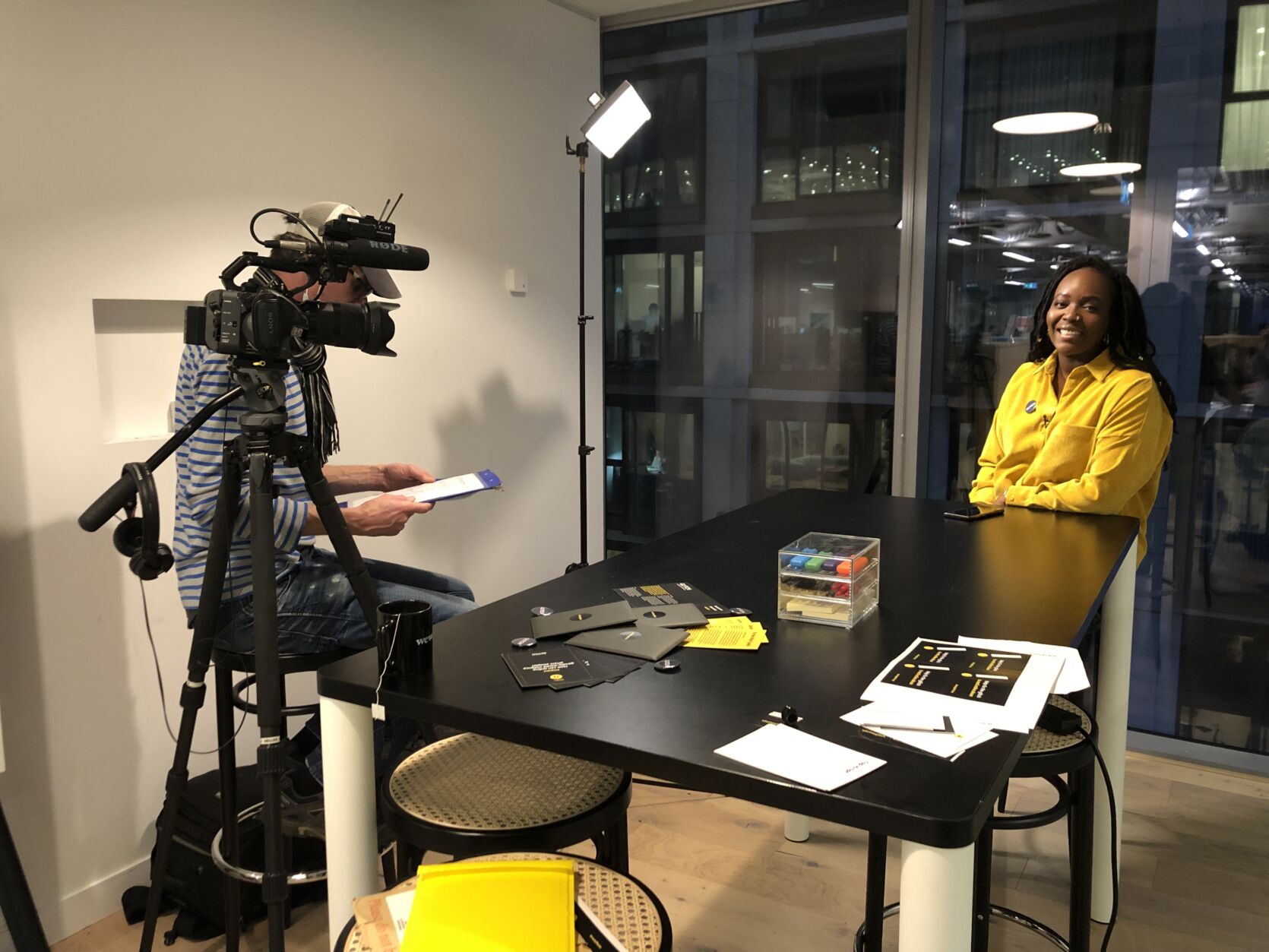 Glitch

Best Emerging Voice nominee Glitch (link opens in new window) is tackling online abuse against women and marginalised communities. Through toolkits, resources, workshops and training they empower internet users to act respectfully.
We caught up with Glitch in Waterloo, where we spoke with CEO and Founder, Seyi. We also spent the afternoon interviewing Rachel, an attendee of one of their digital workshops, in person before sitting in on a live workshop with Gwen, and speaking to another attendee, Lauren, online.

It was a whirlwind day that showed the sheer scale and power of the digital world that Glitch's beneficiaries are faced with. Our director, Jan, took on the challenge of filming such an 'online' experience with ease – we can't wait to share the end result. When discussing the films and the Awards, Glitch said that "Being nominated is fantastic, whatever the outcome! Having a film made reminded us, once again, how important Glitch's work to end online abuse is. We are really looking forward to being at the ceremony, which promises to be an exciting evening."
We will be posting more updates on the London Impact Awards over the coming weeks. To stay up to date, follow us on LinkedIn (link opens in new window) and Twitter (link opens in new window) using the hashtag #LondonImpactAwards.