Working on the frontline in a small organisation can be tough. Juggling priorities – supporting vulnerable people, managing teams, chasing funds… always wanting and needing to do more. Faced with a mountain of never-ending need and workload – sometimes it can feel like yours is the only organisation feeling the strain; that few understand your challenges; and so many times you are overlooked when the need around you is so desperate. And then a fund arrives that speaks to your organisation. A support programme that recognises directly the specific needs of the people you are trying to help and acknowledges where the wider funding sector has overlooked. This fund was the Mayor's Office for Policing and Crime Violence Against Women and Girls (VAWG) Grassroots Fund. And its champion is the Mayor of London Sadiq Khan.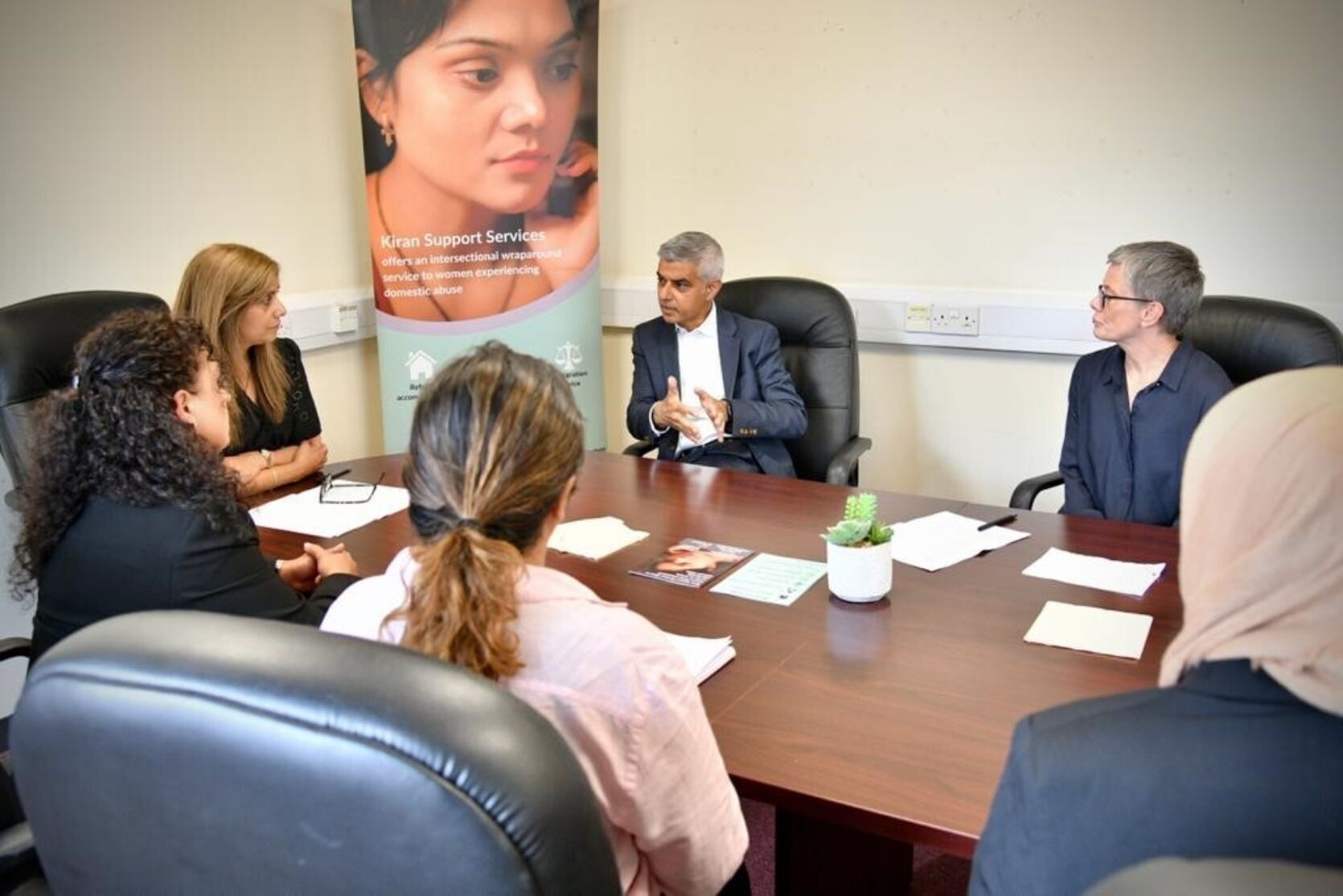 This summer, the Mayor visited Kiran Support Services, a recipient of the VAWG Grassroots Fund supporting women and children from the South Asian community affected by domestic abuse. As manager of the fund, the London Community Foundation supported the visit. It is a fund that so fundamentally aligns with our mission; being dedicated to raising the voice, needs and impact of grassroots organisations. The VAWG Grassroots Fund, managed on behalf of the Mayor's Office for Policing and Crime (MOPAC) with our learning partners The Social Innovation Partnership, was an idea born during Covid and opened to applications in late 2020.
In April 2021, grants were awarded to support 41 specialist grassroots VAWG providers with multi-year funding, co-designed support and – importantly – ways to come together and share their journeys and insights. Priority was given to organisations addressing the needs of women facing multiple disadvantage where mainstream, generic provision is not always appropriate. This includes the needs of minoritised women from Black and minoritised ethnic backgrounds, lesbian, bisexual, transgender, queer + women and disabled women, women with No Recourse to Public Funds and women involved in prostitution and exploitation. All 41 organisations, including Kiran Support Services, are run by and for minoritised communities, with 75% led by women of colour.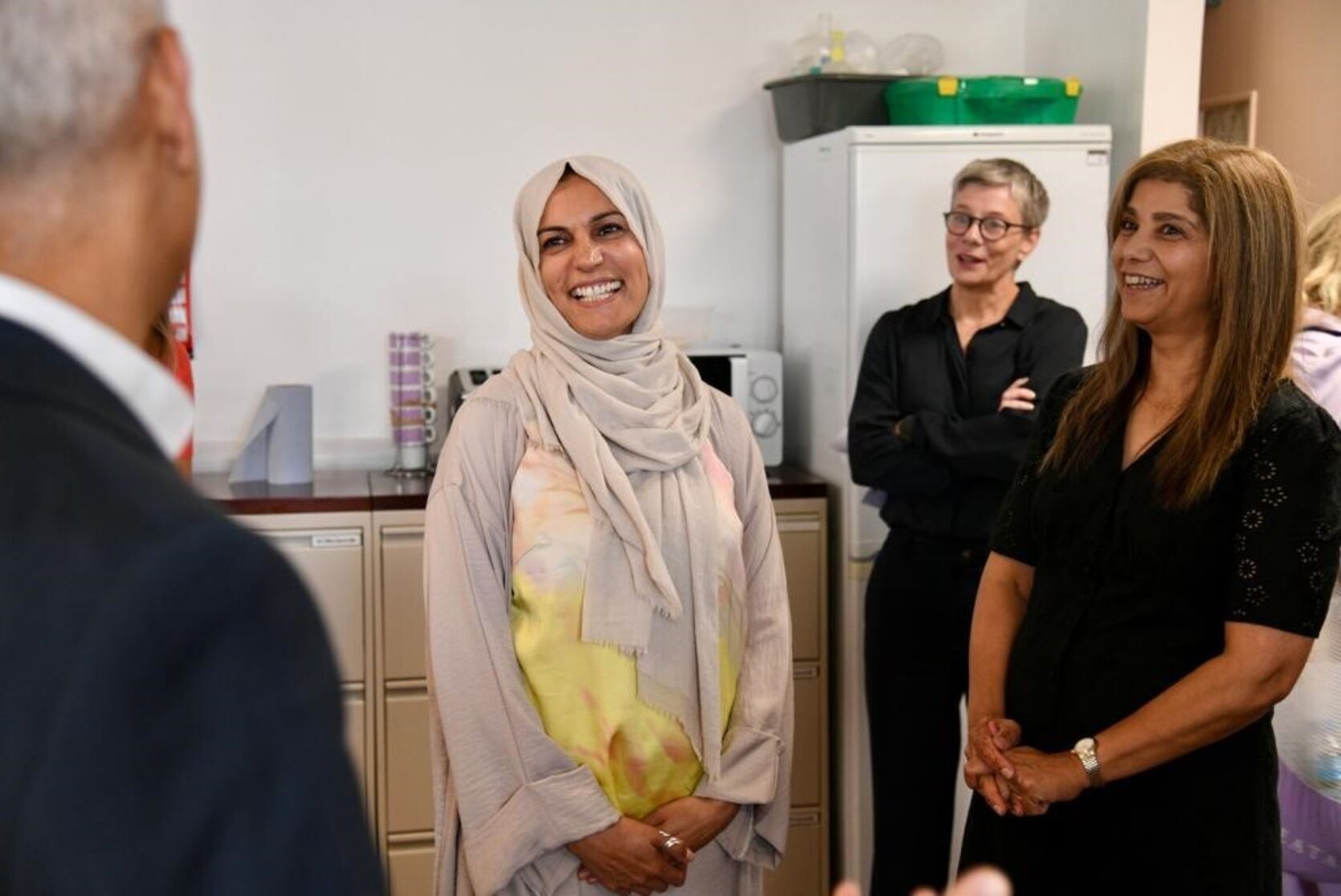 The Mayor met with survivors supported by Kiran Support Services and their incredible team in Waltham Forest. He listened to the trust, reach and cultural connection that the survivors found in Kiran. He heard from them what the launch of the fund had really meant to their organisation and those they support. Beyond the funds and support programme co-designed with the grassroots VAWG Sector, the fund said something more. Its existence said, 'We hear you, we see you, we value and need your specialist work'. In the face of overwhelming need, this was the message grassroots VAWG charities like Kiran Support Services needed.

The funding was a lifeline to our services, including one-to-one support, outreach and advocacy. Without our services these women wouldn't get the support they need.
Amtal Rana, Kiran Support Services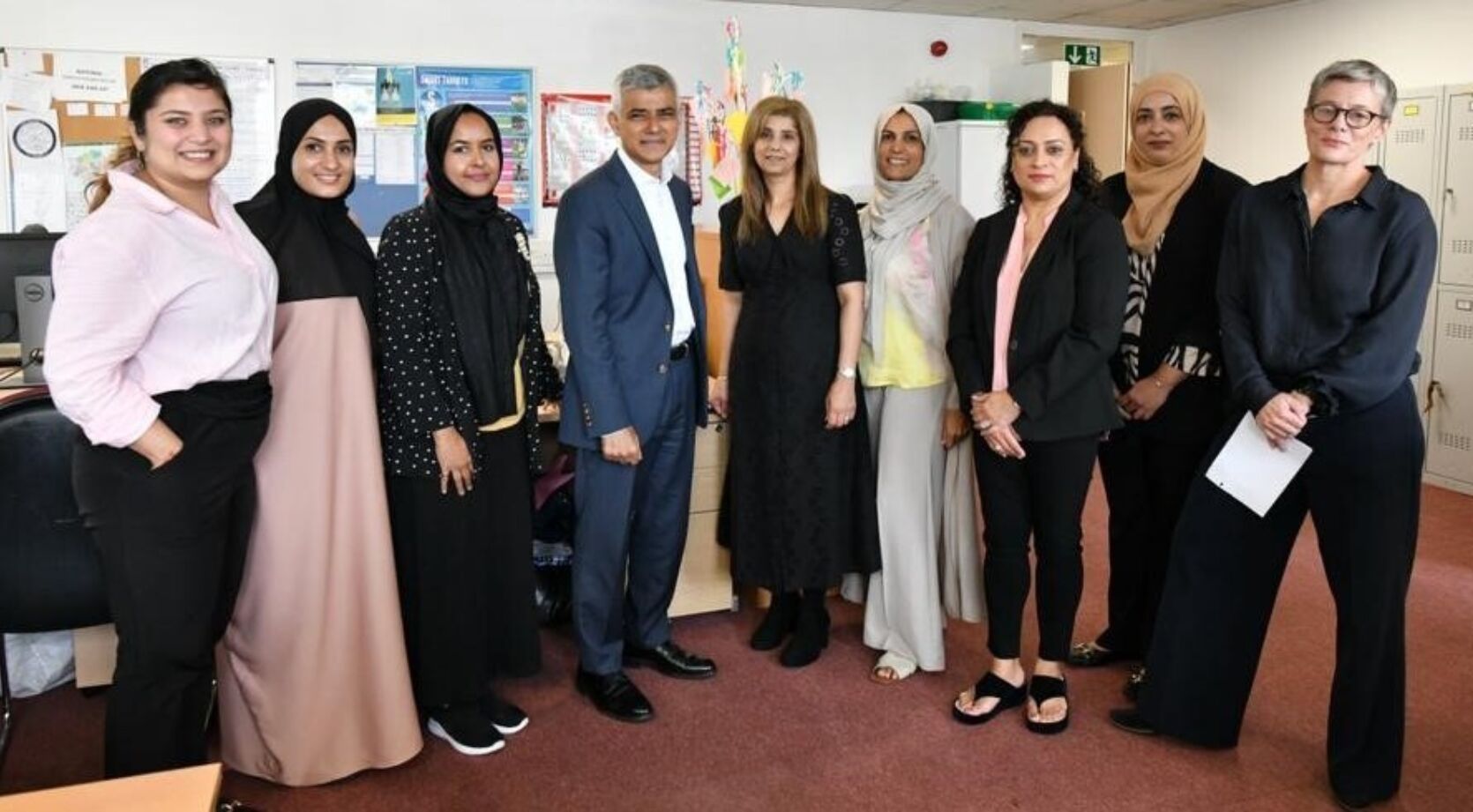 And such is the commitment from MOPAC, a further £3 million given has enabled a second round of the VAWG Grassroots Fund to accept applications over the summer, currently being assessed by the team here at The London Community Foundation. We should acknowledge that the growing need to support domestic abuse services up and down the country should cause us all concern. And so, we hope other funders (government and philanthropic) will look at the design and approach of the VAWG Grassroots Fund and see it as a blueprint for the future. Creating long-term trust and connection with people at their greatest time of need takes respect, sensitivity and cultural understanding. It is possible. It can be life-changing.
For more information about how The London Community Foundation continues to support women across London, especially those living in poverty and those disproportionately impacted by the cost-of-living crisis, please visit our Women's Fund for London page below. You can also see which funds are currently accepting applications in the 'Available Grants' section of our website: