#HeroesOfLondon is shining a light on the humans behind our small charities and the amazing – and vital – work they do in London's communities, during the cost-of-living crisis and every day. We spent the last month meeting just some of these local heroes. The stories you are reading are direct transcripts from our chats with them.
Meet Tony from Happy Drums.
The biggest enjoyment me for is to see people enjoying themselves.
My name is Tony. I've been delivering workshop for over 25 years, mainly in Lambeth. My workshop is basically a fun interactive workshop. I do sessions for people of all age, vulnerabilities, nationality, backgrounds and cultures. The idea of the session is to bring people together to enjoy the joy of playing music within a group. The outcome of the workshops is that people tend to improve their health and wellbeing. It's a very important thing to do.

I feel that it is important to recognize all the different cultures, because Brixton and Lambeth are multicultural areas. It's important to have things or projects that bring the community together. The project actually celebrates all different cultures.
The biggest enjoyment me for is to see people enjoying themselves. This is just a facilitator: all I do is give people the tools to express themselves, to bring that intimacy to them.
The beautiful thing about Happy Drums is that you've also got different instruments, like the keyboards or the guitar. The bass takes a long time to learn to play, but the drums are an instant success. So, the joy is to see people knocking the drums and realizing, "Oh, I could play this!"
That and enjoyment of playing within a group. It's even scientifically proven that music can help with healing. It can help people to feel better about themselves.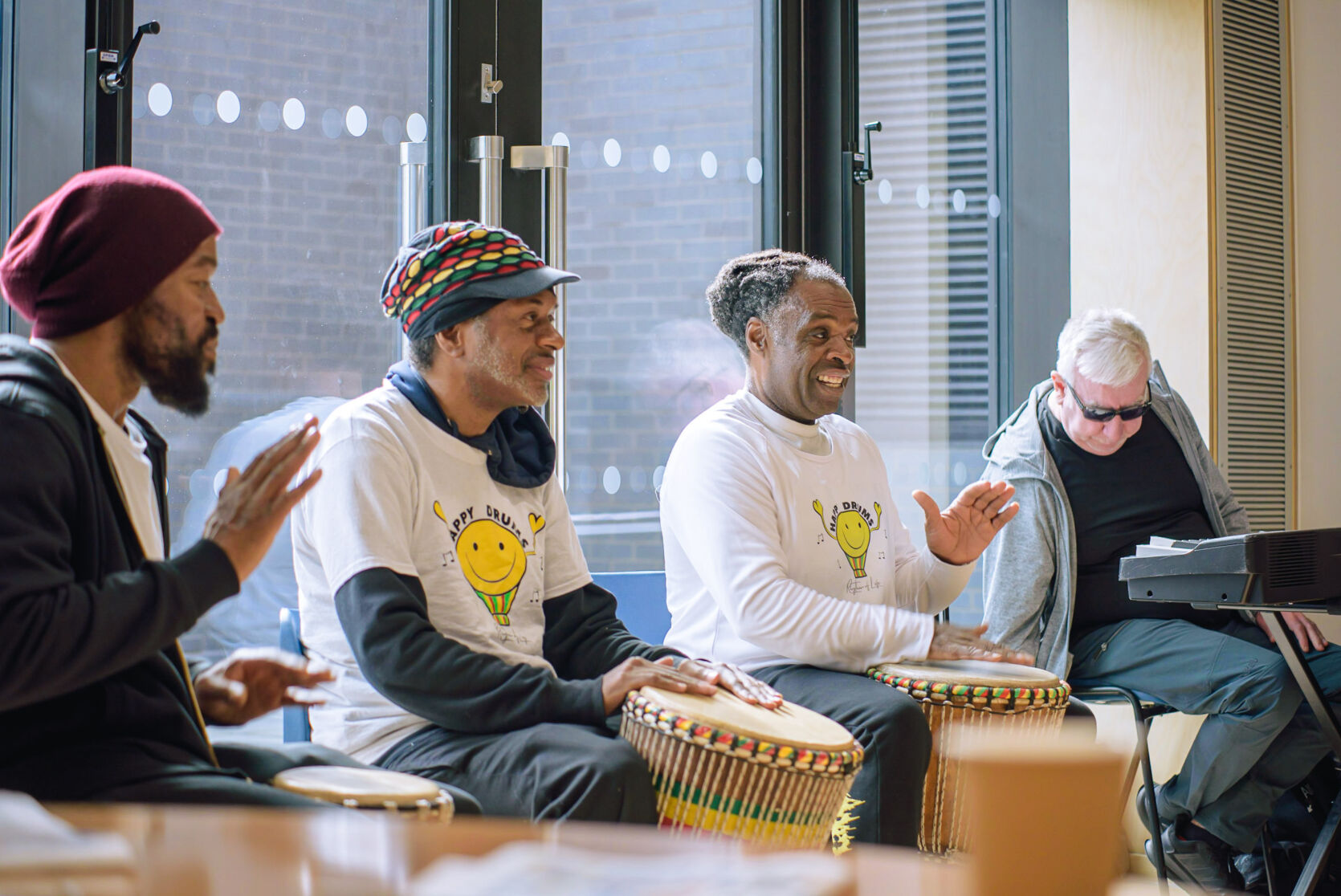 To keep up to date with our Together for London cost-of-living programme, and particularly our #HeroesOfLondon, subscribe to our donor newsletter below.