Earlier in September we hosted a special event to recognise the progress made by our Youth Futures Fund. We had the opportunity to hear from specialist local organisations who have been supported by the fund already as well as a panel discussion exploring the importance of healthy relationships to counter the damaging impact of sexism, misogyny and violence.
Now in its third year, the Youth Futures Fund has allowed us to support young people from across London, particularly those at greatest risk from poverty and inequality. Since 2021 we have raised over £600,000 and supported 15 organisations across London. Each awarded an average grant size of £30,000 over two years. The first round of funding focused on the young people's mental health, post-Covid, while the theme for the second year was employment, education and training. In 2023 The London Community Foundation is committed to find innovative and effective community projects working with young people to promote healthy relationships and educate them on the impact of sexism, misogyny, and violence.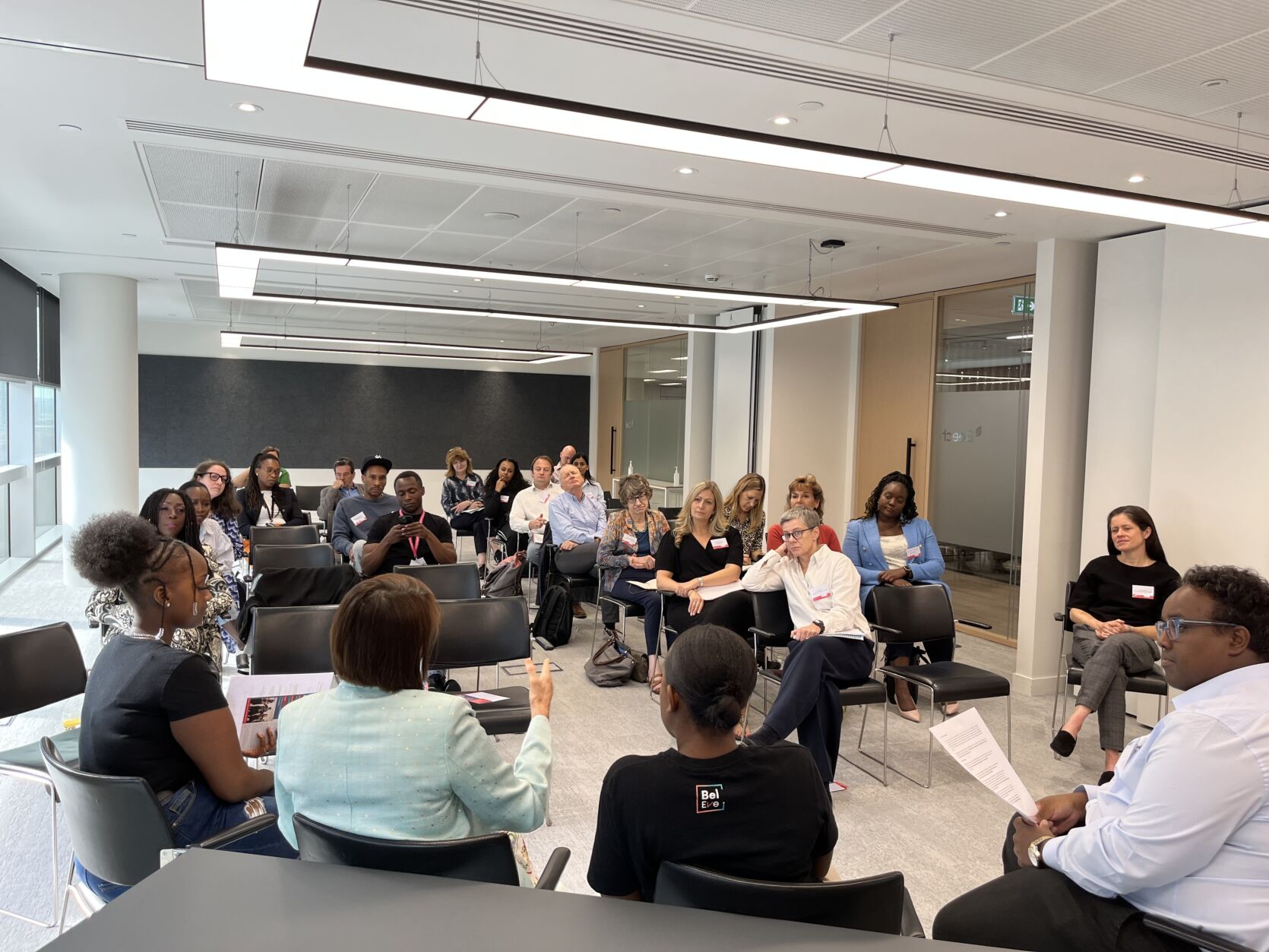 The event, generously hosted by CCLA Investments, was the perfect combination of celebration and inspiration. We were joined by four different specialist groups, sharing their vast and varied experience - acknowledging the vital work that is already being done alongside the growing challenges faced by an overstretched and under-resourced youth sector in the Capital.
Youth Futures Fund helped young adults move from poor mental health and isolation to finding their place in the world.
Victoria Hayward, Open Door
Open Door
Based in Haringey, Open Door offer talking therapies for young people - trauma-informed, culturally sensitive mental health treatment, provided by highly skilled and qualified, specialist clinicians. The first round of Youth Futures funding supported their young adults (aged 18-24) provision. The service offered 2000 appointments with 150 young adults, plus a further 53 young adults on a waiting list, with referral levels rising all the time. Youth Futures funded 2 days a week of psychotherapy for young adult service - over 500 therapeutic appointments to struggling young adults, including medium and long term support so lacking in the majority of provision.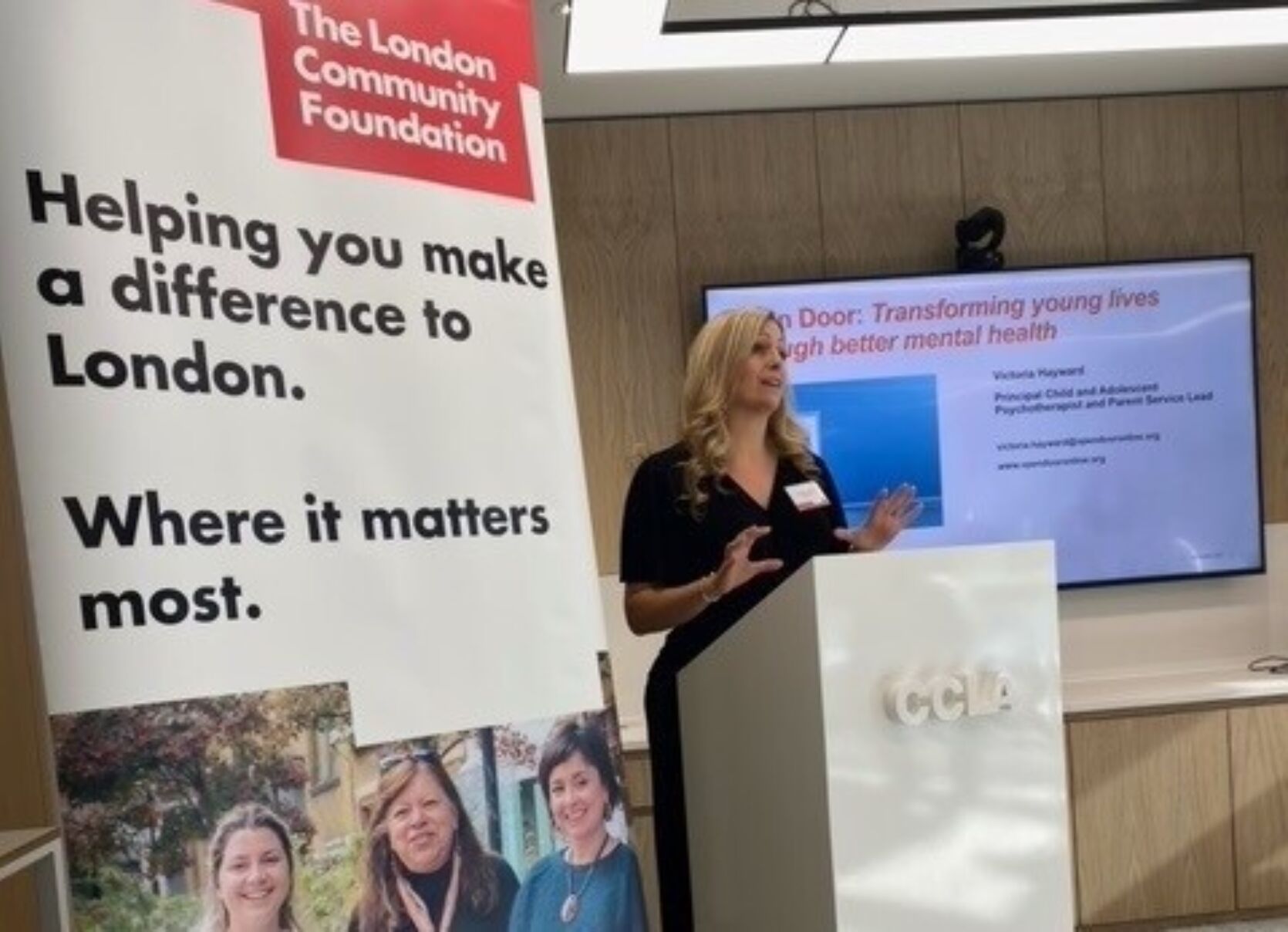 We recognise that supporting young people's employment direction takes time and requires alternative routes so part of our approach is to provide a base line for employability.
Rickardo Stewart, Art Against Knives
Art Against Knives
"Helping every young person to build a life through creativity rather than violence" - that's the mission of this Barnet-based organisation. Art Against Knives - part of the second round of Youth Futures funding - embed creative spaces in London's most isolated communities, co-designed with young people, that build on their strengths and create opportunity. These creative spaces include a music studio and multiple nail bars, all accompanied by a team of creative, highly skilled professionals provide skills training, mentoring and specialist support.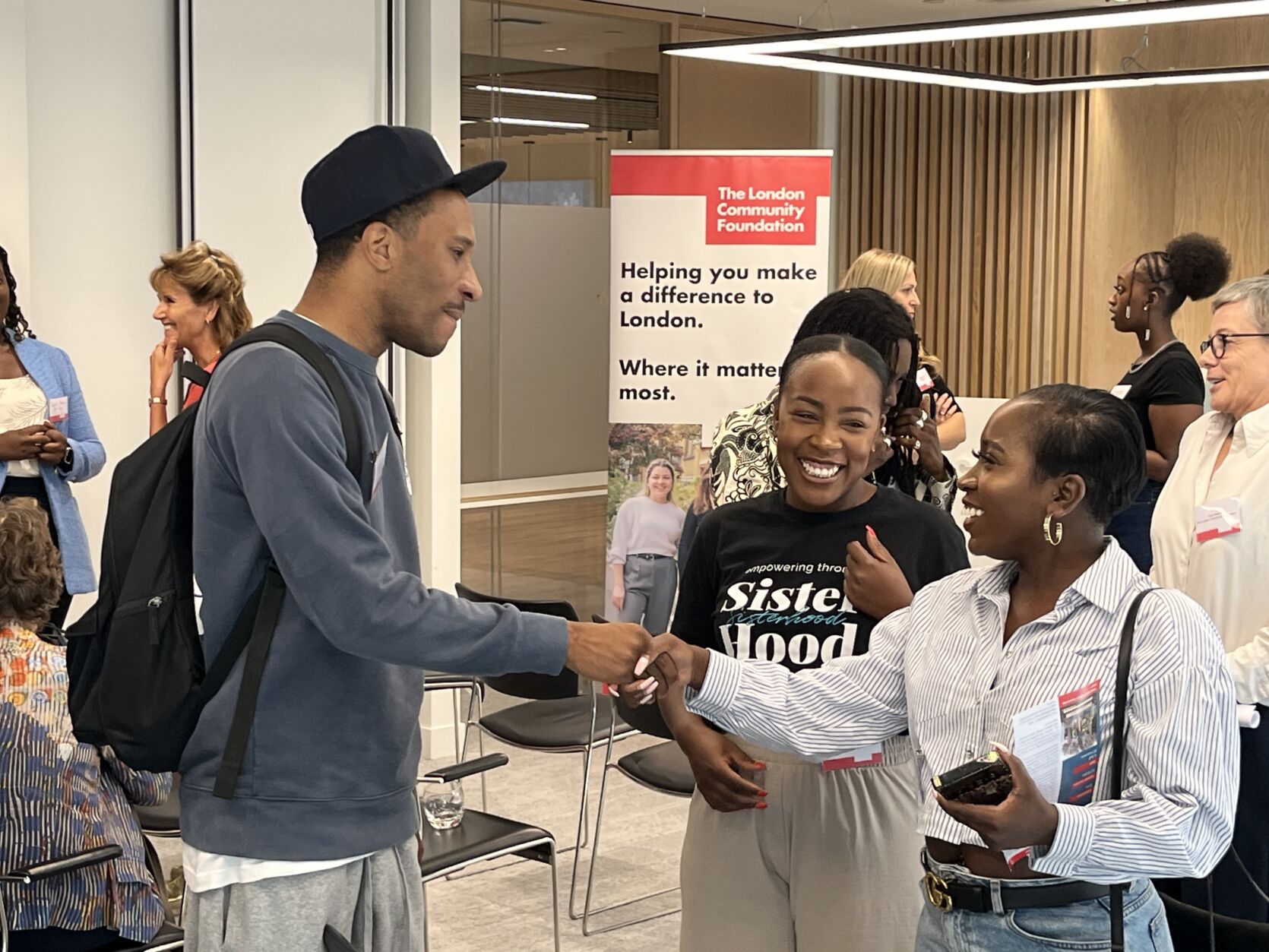 It's about giving young people safe spaces to explore difficult conversations - and letting them hear it from people they can identify with. Young people don't want to spoken at; they want to be listened to.
Chyloe Powell, BelEve
BelEve
BelEve have supported over 13,000 girls and young women aged 8 - 22, over their 11 year history, from their base in Lewisham. They go into schools, training boys and girls and even the staff about the targeting of young women on social media for sexual harassment - inspired by a campaign video created by young people themselves. Their goal is creating a community of empowered and inspired girls and young women who believe they can run the world - inspiring the next generation of female leaders.
Action Breaks Silence Train the Trainer programme didn't only help me deliver workshops but it helped me grow as a person too - including setting boundaries, understand my core values and who I am as a person.
Deborah, Action Breaks Silence
Action Breaks Silence
The Brent-based Action Breaks Silence aim to empower girls to live without fear of sexual violence through education, taking a whole school approach including all pupils, not just girls as well as teachers and parents. Working with primary (years 5 and 6) and secondary schools, a key programme is called 'Train the Trainers' - involving partly employed and unemployed people with little or no experience of violence against women and girls (VAWG) and upskilling them to become trainers for their different programmes. Listening to young people is big part of Action Breaks Silence, with their Youth Ambassador Programme - a peer-to-peer mentorship programme - as a key opportunity to involve the voice of young people in their provision.
Not only did the event coincide with the tenth anniversary of the formation of Action Breaks Silence but we were also honoured to be joined on the day by one of their patrons, Heather Small.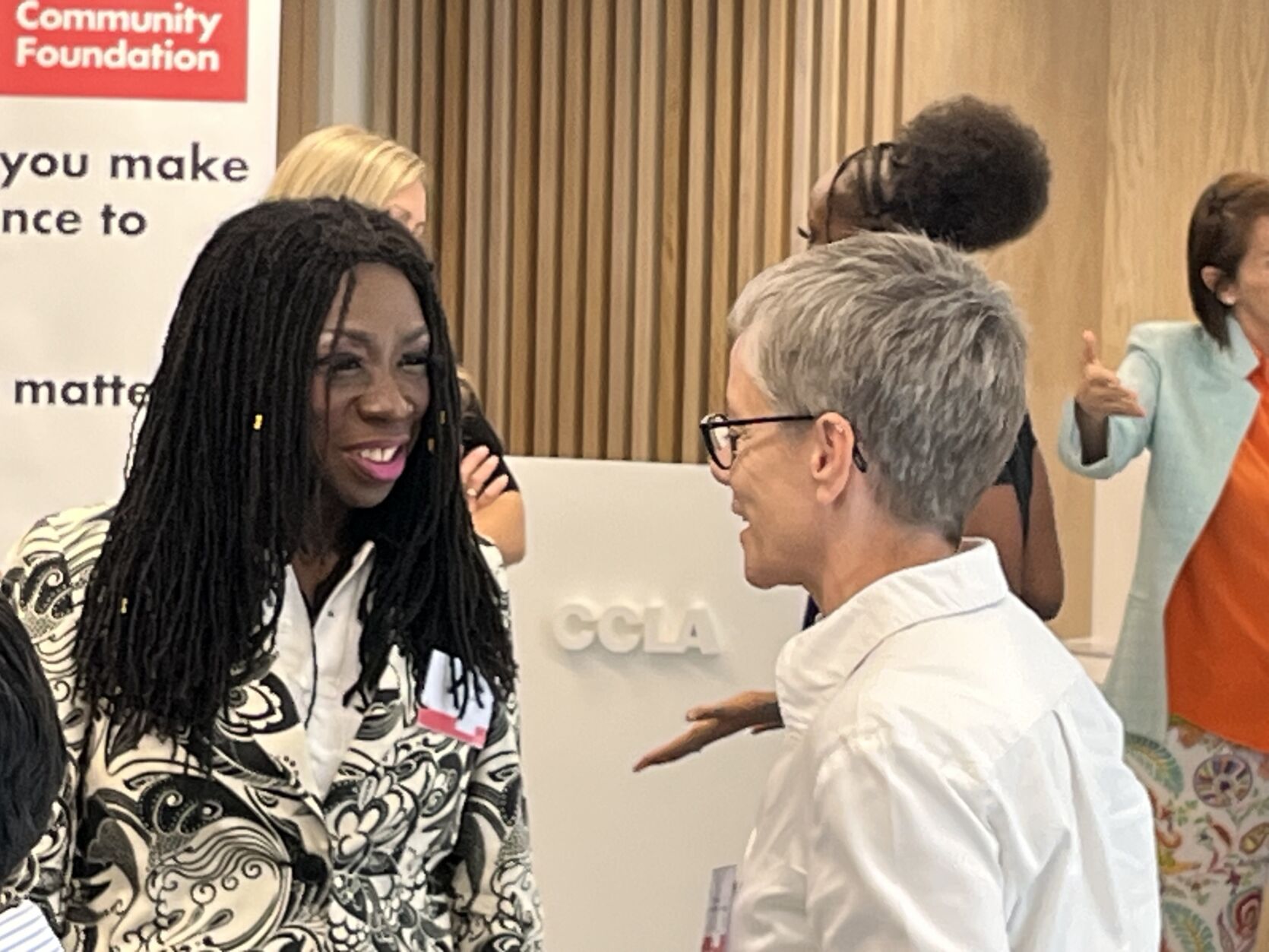 Through the presentations, the panel and the discussions afterwards, we heard the scale of the challenge for these passionate and dedicated specialist organisations. The importance of listening to young people - to understand the world they live in and to help shape the support they receive - and empowering young people to support and hold their own peers accountable. We heard that change takes time, with trusted relationships taking years to form and the funding model needs to reflect this. Events like this one are crucial for visibility for small charities, who are deeply embedded in community and often driven by volunteers rather than large staff teams. Typically they have grown because of the sheer size of demand at the expense of the infrastructure so desperately needed to remain truly sustainable.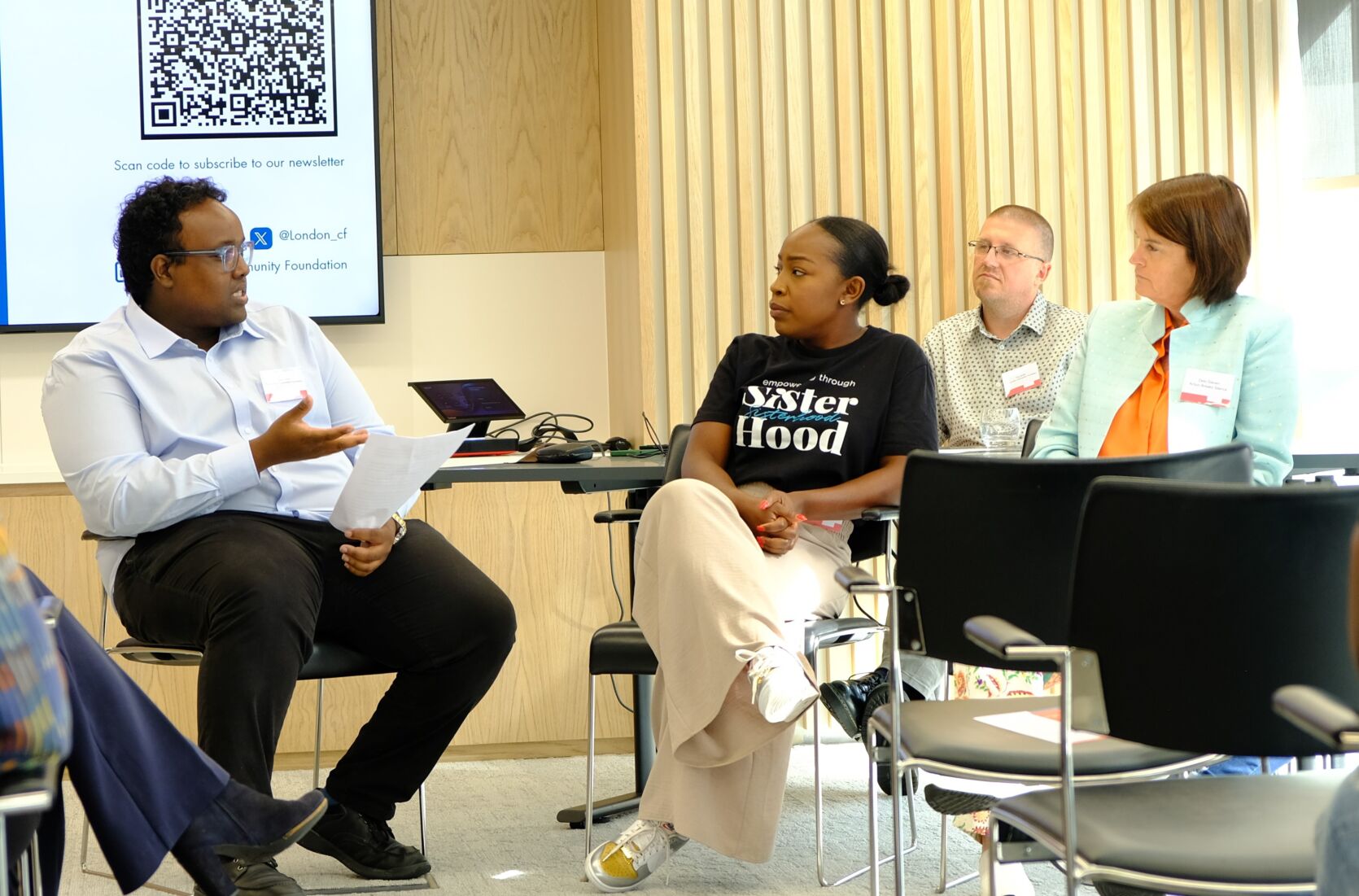 The Youth Futures Fund has already raised over £130,000 this year and we invite you to consider giving to this important cause. Whether you are an individual keen to invest in the future of London's young people or you represent a business looking to start their philanthropic journey or diversify their giving, the Youth Futures Fund could be the answer. To find out more or to give today, visit our Youth Futures page: