What does your local community mean to you?
Despite the challenges we have all faced in recent years, here at home and across the world, one thing that we can all be proud of is our increasing sense of belonging and connection to our local community. A survey by The National Lottery Community Fund found that 74% of UK adults say they feel part of their local community – an increase from 69% in 2020. And the numbers suggest people are happy about that fact, with over 2/3 saying it's important to feel part of your community.
A sense of belonging, as a Londoner, and caring for our local community is what powers us at The London Community Foundation. We believe in the vital role local community organisations and their leaders play and in listening and trusting people to know their challenges. That's why, in 2021-22, we awarded £9,466,000 through 632 grants to community organisations across London to support their vital work!
We also believe in the generosity and solidarity of Londoners wanting to make a difference where they live and work. We see it each and every day, through our incredible donors across our city.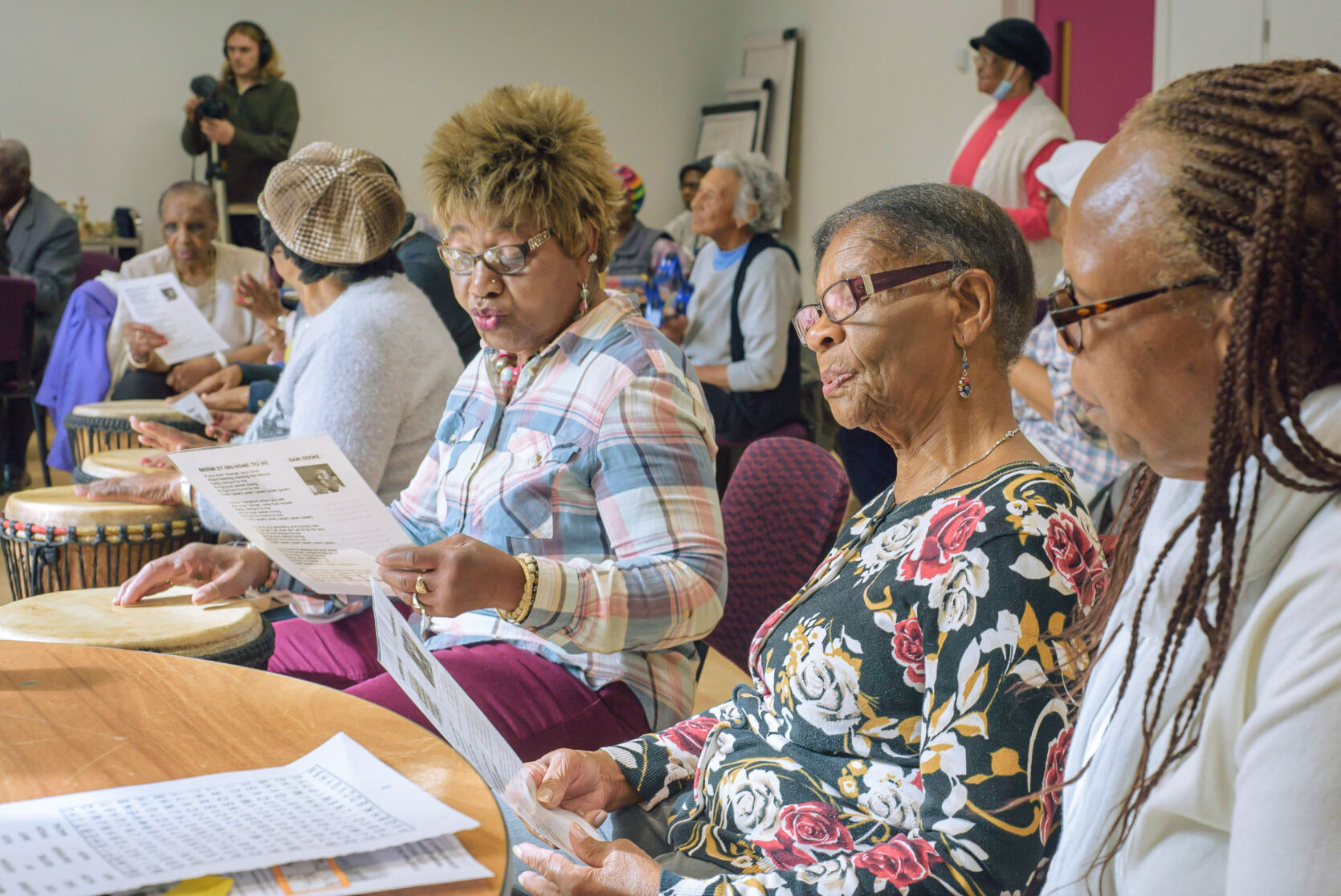 It's clear that community spirit is thriving and there's never been a more important time to harness that energy for good. As we head further into 2023, we are seeing growing pressure on local community-run support services, with the rising cost-of-living already driving up demand for food banks, debt advice and mental health charities. We're certainly hearing this from with the charities we support and across the sector – that's why we made these priorities for our Together for London cost-of-living fund. The 650+ applications we received for this funding are yet more proof of the capital's need.
The important thing to remember is none of us are in this alone! Everyone is affected in some way, shape or form. A fact over half of UK adults (55%) recognised – saying that supporting people with the rising cost-of-living is important for the wellbeing of their local community.
So, we know we need to and want to support one another. The question is, how? As the community foundation for London, we know a thing or two about community. And we have some ideas to get you started!
1. Find your local community foundation
The London Community Foundation has awarded over £102 million in grants to support London's community organisations, since 2010. But the giving doesn't stop there. We're part of a network of 47 community foundations across the country that – together – has awarded over £1 billion of funding, making us the fourth largest funder in the UK! This network of charities specially designed to support our communities "brings together local charities who tackle similar areas of need to share insights and best practice, encourage collaboration, and provide the essential space these groups need for peer support."
Before the pandemic, community foundations were distributing around £100 million in grants each year but, since March 2020, our network has raised more emergency funding and distributed more grants to more groups than ever before.
We're the community foundation for London – we support community organisations across London to grow and thrive. Find your nearest community foundation here and start getting to know your neighbours.
As the community foundation for London, we believe in the vital role local community and their leaders play in our communities. We also believe in the generosity and solidarity of Londoners, wanting to make a difference to where they live and work.
Kate Markey, CEO of The London Community Foundation
2. Get to know your local organisations
Once you've found your local community foundation, we will connect you to all of the brilliant things happening in your area. Find the cause or the local area that interests you most and get closer to it – whether it's financial wellbeing in Waltham Forest, food banks in Brent, employability in Enfield, support for women Wandsworth or mental health in Merton… there's a cause for every Londoner. Subscribe to organisations' newsletters, follow them on social media and share their stories.
3. Find what you're passionate about through us
Not sure what causes are out there? No problem! We love to share updates from our community partners and share stories of the lives they have touched. Our supporter newsletter London Connected will give you regular updates on what's happening in London's community and the many different causes we support to help you decide.
4. Donate to a community cause
Want to donate to a small charity but feeling overwhelmed by all the choice? Maybe you can't decide which particular cause to donate to? London is a big place, filled with pockets of thriving community activity. We use our understanding of London's many small, local organisations, and our connection to them to help you navigate these pockets to make a meaningful difference. We can find you the best projects to support and make supporting them easy and fulfilling.
And if you still can't decide, you don't have to! A donation to The London Community Foundation will fund a range of community causes. We help you make a difference where you live and work, however and wherever in London that may be.
Just take our Together for London fund, which has so far raised £2.2 million from the likes of Trust for London, City Bridge Trust, Bank of Ireland and Allen & Overy and is still growing! In just two months, we distributed our first £1 million of funding to 104 small charities across the capital. And we are already seeing the incredible impact it is having in our communities.

"Despite personal and household pressures, community connections have strengthened, and more people intend to volunteer in 2023"
The National Lottery Community Fund
5. Volunteer
We know that it might not be the best time for a financial donation, but you can still donate your time! Community organisations across London are always looking for volunteers to support their vital work. Organisations we have funded through programmes such as Together for London always welcome volunteers:

You'll find opportunities like these and more on our Twitter feed, or you can subscribe to our community newsletter to get news and opportunities from London's network of small charities.
We hope this list gives you the inspiration you need to support your community in its time of need. Even more importantly, we hope you feel as proud and hopeful as we do about what we can achieve together!