This week we hosted a special event to launch our new Women's Fund for London. We brought together guests from across London to hear from specialist women-led community organisations.
The event, generously hosted by Mills and Reeve, was both humbling and inspiring. It was humbling to hear four community leaders share their deep knowledge of the challenges facing women in our city, and how these challenges have been compounded by the pandemic and rising cost of living.
And it was inspiring, to hear how each organisation had developed; from seeing an urgent need, to stepping up to try and help, to using their expertise and knowledge to develop services that have become a lifeline for women who often don't have anywhere else to turn.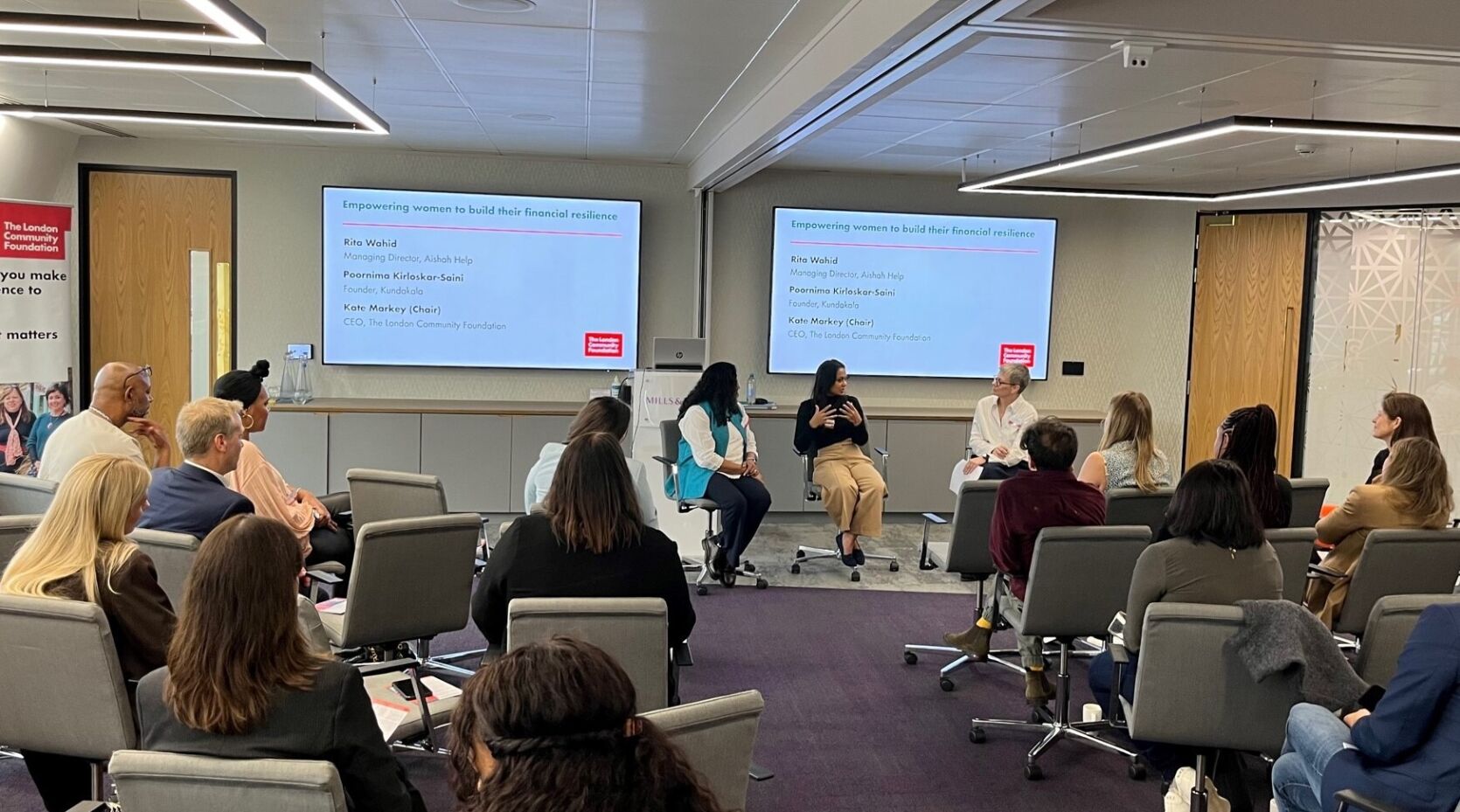 Recent research shows that less than 2% of funding in the UK goes towards supporting women and girls organisations – a sobering statistic when we know the scale of the need. Local community organisations, like the ones we heard from at our event know the challenges women face and how to address them, but they often lack resources. It is the aim of our Women's Fund for London, along with partners, to support them.
Less than 2% of all grants recorded on 360Giving in 2021 went to women's and girls' organisations
Funding the UK Women's and Girls Sector - Centre for Regional Economic and Social Research (2023)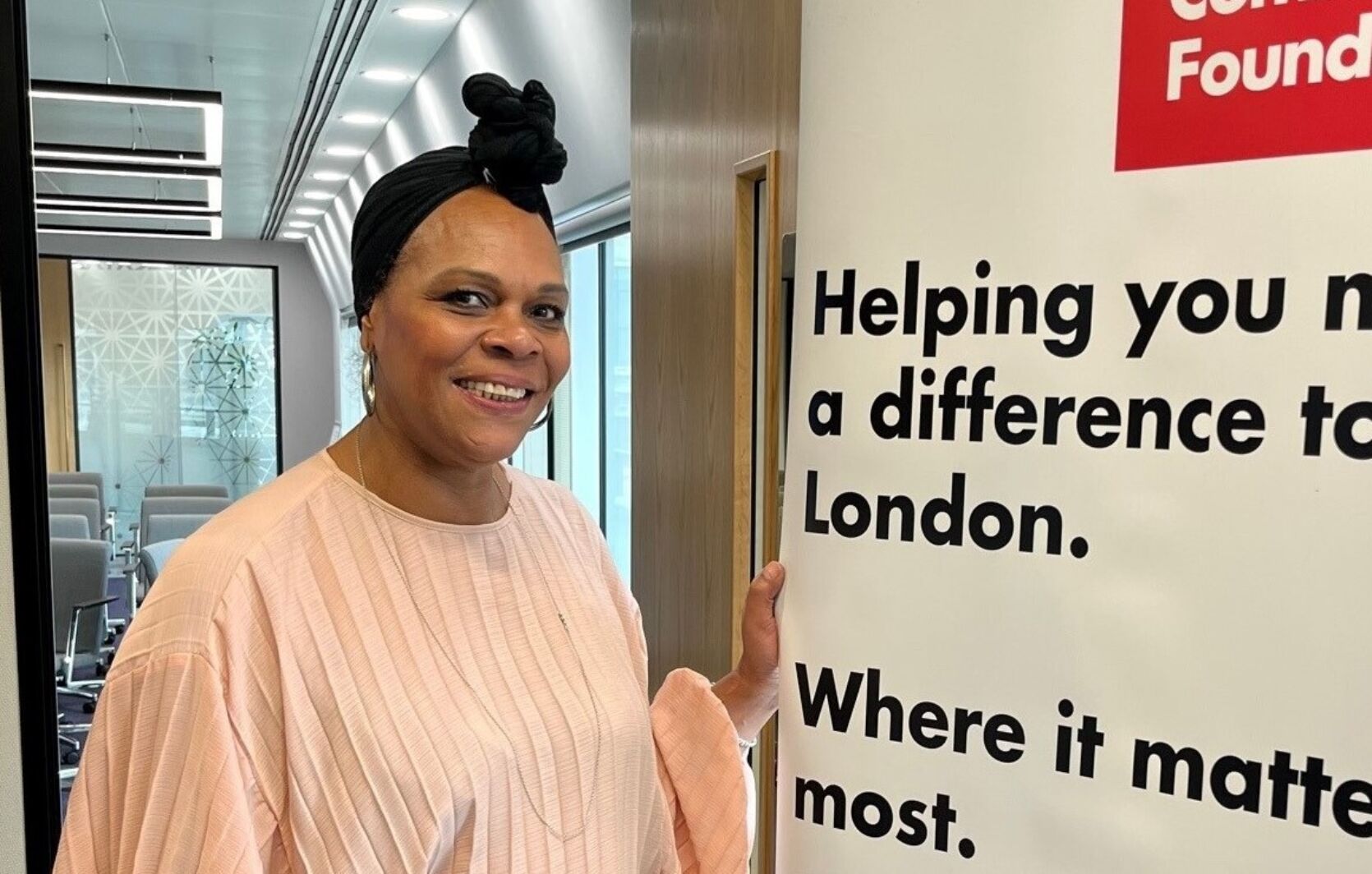 We began the morning by hearing from Marie Hanson MBE from S.T.O.R.M Family Centre. She talked about her own story and how her experiences led to her founding the centre to support other women in her community in Hackney. Marie told us, that despite the intensity of the work she does, it is her passion and her life and not just her work. What we learnt was that over time she has developed her services to meet the needs of the women she meets. For example, providing a creche service because she noticed how hard it was for women to go to interviews or find work if they couldn't get childcare.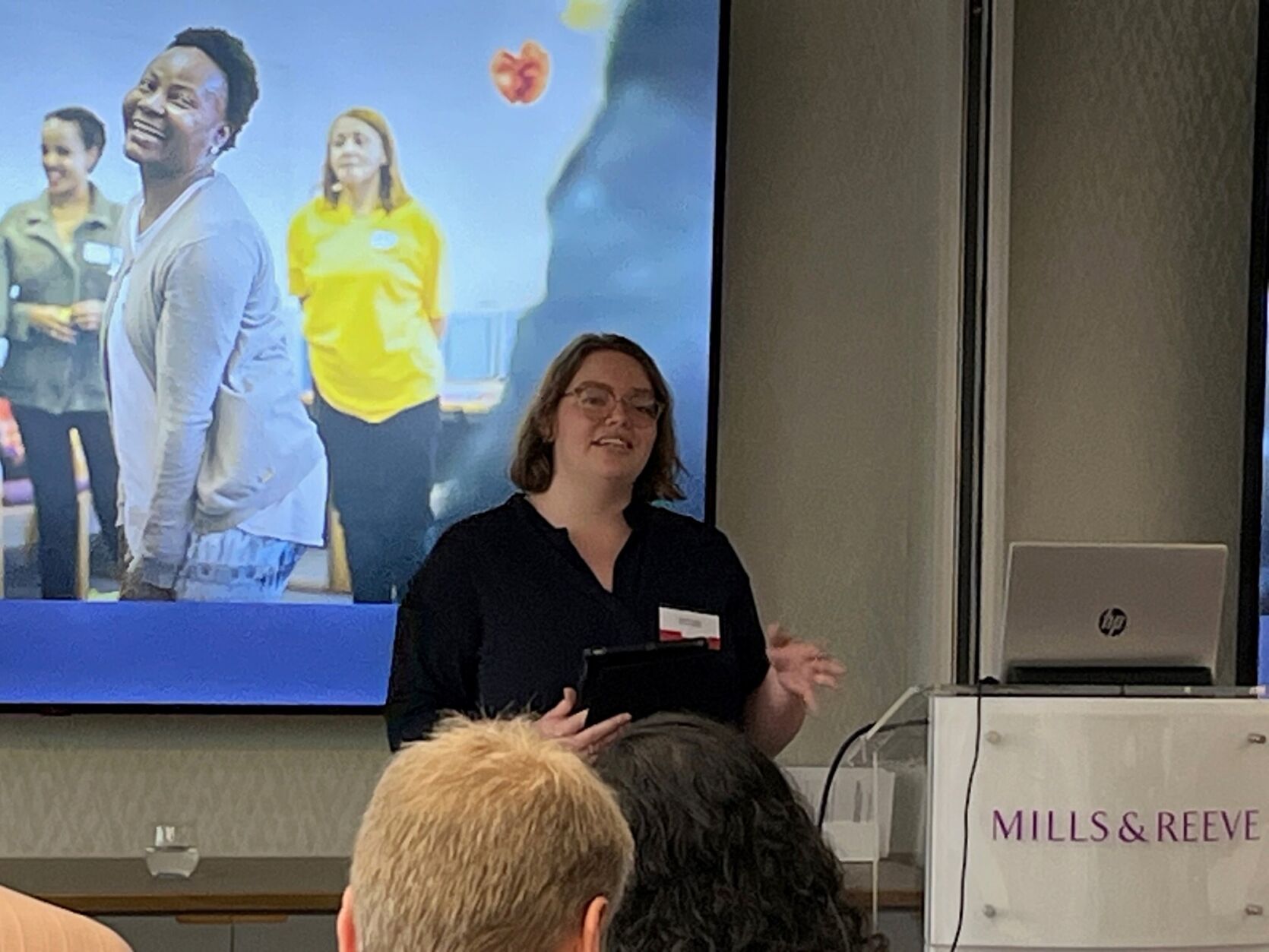 We also heard from Leyla Mclennan from Routes Collective, who talked about refugees being four times less likely to find work, especially if they are women. Founded after seeing an urgent need, Routes Collective now provides mentoring and bursaries to women to help them with their professional development. It was inspiring to hear about Martha, one of the women she has supported, who after mentoring was able to access training and complete a social work qualification. The support eventually led her to a job with Lewisham Council.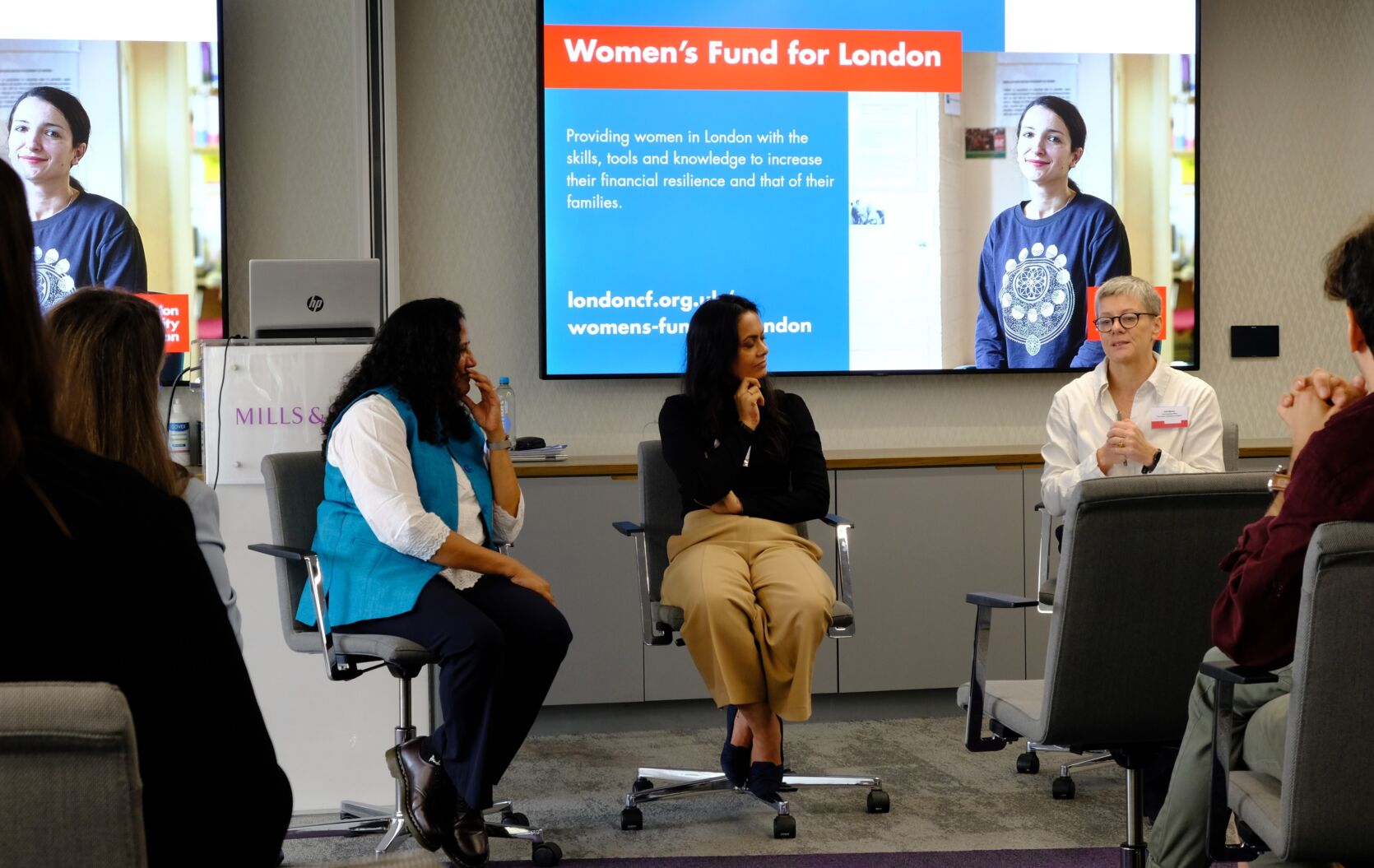 Our Chief Executive Kate Markey, then chaired a panel with Rita Wahid from Aishah Help and Poornima Kirloskar-Saini from Kundakala. They spoke about how the pandemic and now the rise in cost of living is putting a lot of pressure on women. Both have caused women to struggle to make ends meet and provide food for their families. Dynamics related to culture, religion, community and language mean the challenges they face are layered. Poornima made the important point that support services, especially those that aim to increase women's income and employment opportunities need to be culturally specific. This is something that local community organisations are so good at providing. Rita and Poornima went on to describe the ways they help women earn more income; Rita providing advice on how to start a small business and market products online and Poornima providing sewing machines and workshops to help women upcycle their family's clothes to save money and to make new clothes to sell. Above and beyond the value of helping women to earn more income, they both spoke about the trust, connection and friendship the women they support develop with them and each other.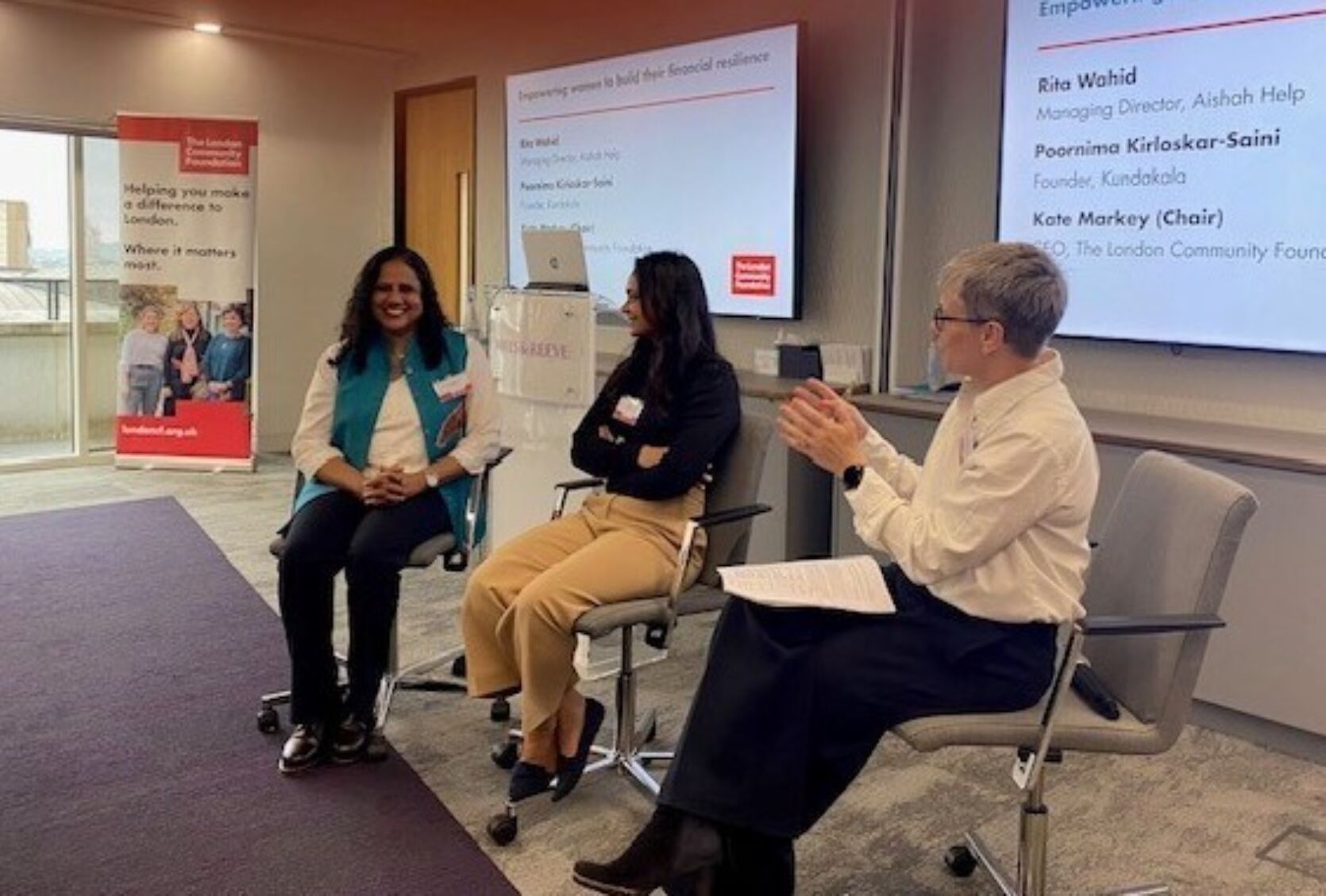 Towards the end all our community leaders talked about the pressure on them to meet the needs of women in their community when they have limited time, resources and staff. They also expressed how valuable longer-term, reliable funding to help them run their organisations can be. Our Chief Executive Kate finished the session by asking how they look after themselves and about their hopes for the future. Their honest answer was that it is often hard to take time to think strategically and look ahead. However they all shared an ambition to continue their work and increase their impact on the women they support.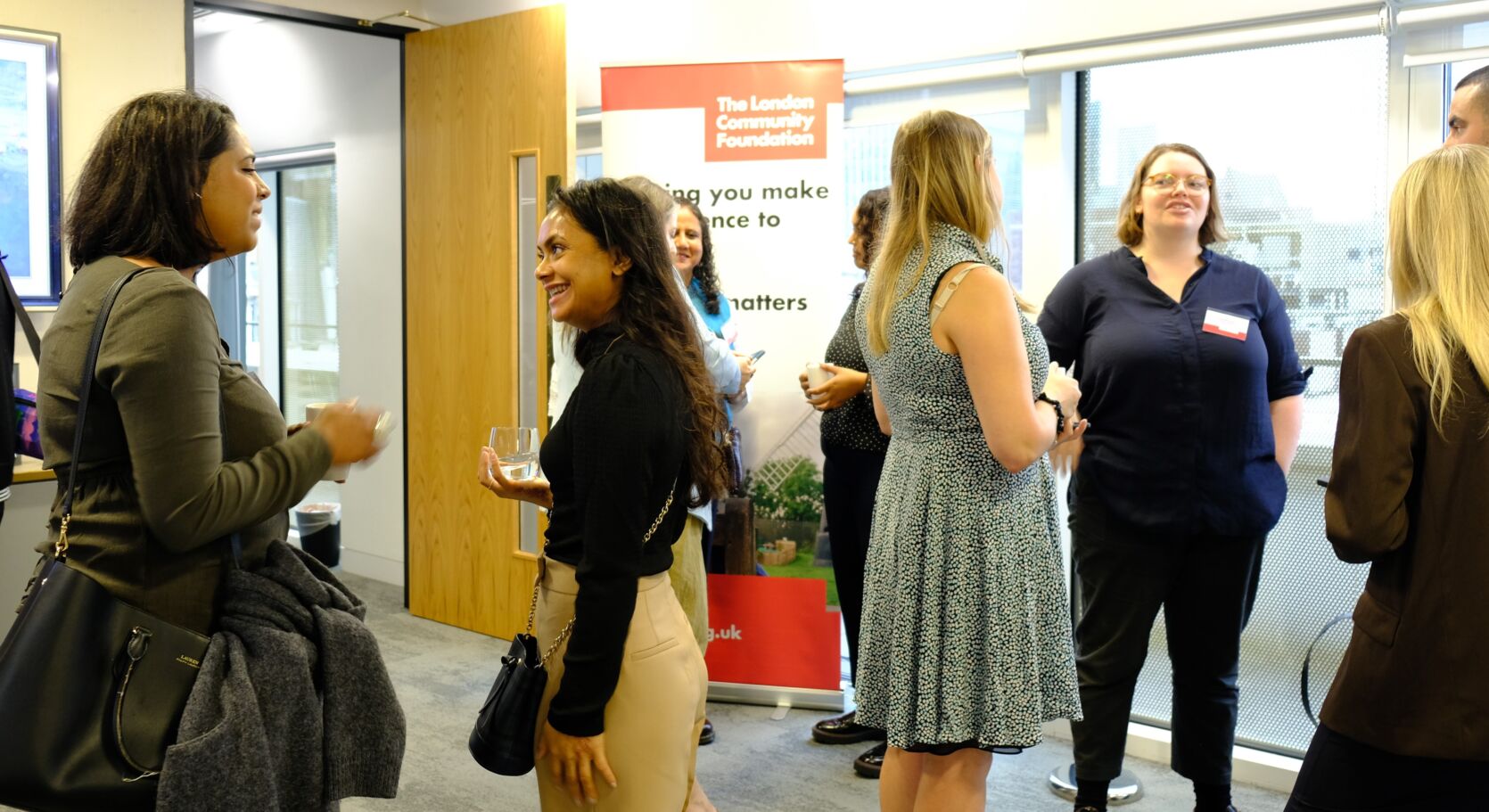 Our Women's Fund for London aims to connect people who want to make a difference in London with effective local projects supporting women to gain employment, skills and training so they can build their financial resilience.
The Women's Fund for London has already raised over £170,000 this year and we invite you to consider giving to this important cause. To find out more or to give today, contact laura.perkins@londoncf.org.uk or make a donation today here.