The internet and digital have become increasingly embedded and relevant to our day-to-day lives – particularly since the pandemic – making digital literacy not just desirable, but essential to many people's way of life. And yet, there remain huge disparities in internet access, skills and connectivity that can exclude many Londoners from this changing world. This is particularly true for women, who make up more than half of all non-internet users in the UK.
The UN's theme for this year's International Women's Day is 'DigitAll: Innovation and technology for gender equality', which spotlights the impact of the digital gender gap on widening economic and social inequalities. To explore this theme in more detail, we chatted with Sue Halawa from Skills and Training Network, one of the brilliant organisations supported through our partnership with Cellnex UK. She told us all about their Stay Connected project, helping single mothers, women survivors of domestic violence, and women over 50 – predominantly from Black, Asian and minoritised ethnic (BAME) communities – to improve their digital access and skills.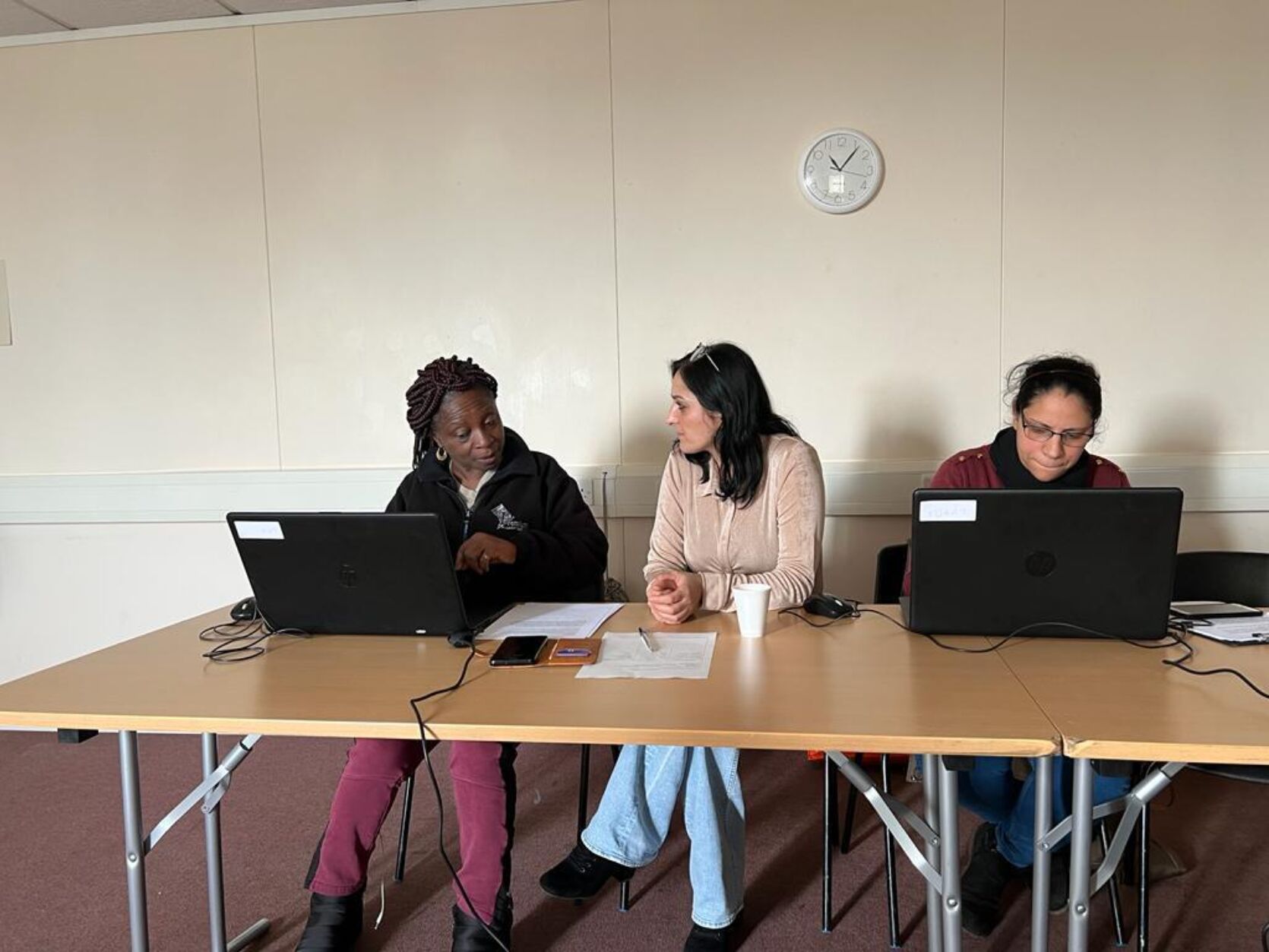 Skills and Training Network is a grassroots charity based in Edmonton, North London. While the organisation opens its doors to everybody, 85% of their beneficiaries are women. In 2022, the organisation received an £11,750 grant through our partnership with Cellnex UK to support BAME single mothers and people aged 50+ through their Stay Connected programme, offering general digital skills training and specific employability digital skills training.

Digital skills play such a vital role in reducing social and economic inequalities between genders. We still see that women – and in particular, women from BAMER backgrounds - are disproportionately vulnerable to digital exclusion, which limits their employability and access to essential services. Cellnex UK is proud to partner with organisations like the Skills and Training Network who do important work to break down these barriers and help women access the skills they need in a supportive and safe environment. The UK Community Foundations do a fantastic job connecting businesses with community organisations that align with their mission and values – together, we are one step closer to bridging the digital gender divide!
Claire Cranton, Head of Corporate Communications at Cellnex UK
Sue tells us how Stay Connected was developed during lockdown, when the organisation set up regular Zoom coffee morning catchups with their beneficiaries. As the pandemic began to change the way the world uses technology, so too did their beneficiaries' needs; they suddenly required much greater skills to not only keep in touch with friends and family, but to access key services such as Universal Credit and the NHS.
Three years on, Skills and Training Network has continued this work and, thanks to their grant from Cellnex UK, is providing wrap-around support in computer and digital skills, employability support and advice for the Black, Asian, minoritised ethnic and refugee (BAMER) community. Learners will leave the project with empowered knowledge and skills in digital technology and computers, opening them up to sustainable jobs and mainstream services and helping them be better connected to their families and wider communities.
Sue told us how Skills & Training Network achieves these incredible outcomes in three main ways:
Material access to digital tools
For more than a third of people, a lack of equipment is a barrier to digital access. Many of the women supported through the Stay Connected programme have limited or no access to the devices or internet required to learn digital skills and improve them – instead, they come to the centre as a way of getting online.

Some of the women are really poor and unemployed long term… or they are single mums, so they have to provide food for their children and pay the bills. They've also been affected by benefits caps, so they don't have the right devices… Maybe the whole family is sharing one laptop, so there is no time for the mum of the family to spend time on digital skills.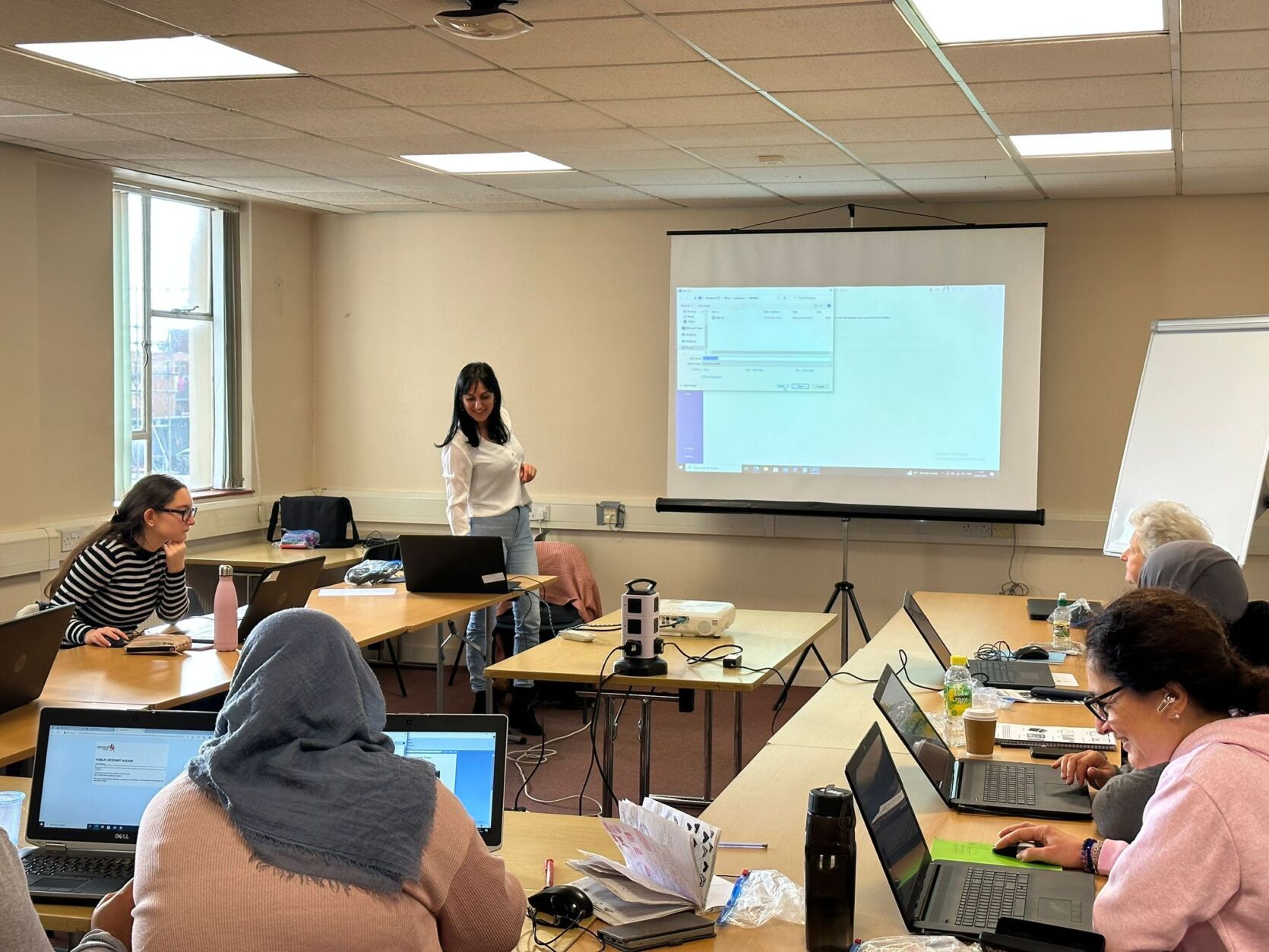 Beyond this expense or inaccessibility of digital equipment for the women they support, Sue also points out how the expense behind digital services like those she provides can often be taken for granted when it comes to funding. She says, "training and digital skills are quite expensive because they need a lot of equipment and a lot of infrastructure – it's not just about a trainer being in the class. We actually need to provide laptops. We need to provide software. That was a really good part of the funding."
The grant helped us to strengthen the organisation financially, to retain some of our staff and develop some of our training staff.
Digital skills and employability
Once the women attending the centre have access to digital equipment, they can then begin to hone their skills, be it for the workplace itself or the job application process – creating CVs and filling out online applications.
Nine in ten businesses say a basic level of digital skills is important for employees, yet many of the women Skills and Training Network supports have been out of work for a while and feel their skills may no longer be up to scratch. This is particularly true for their older beneficiaries, whose IT skills are often a question of confidence. Skills and Training Network provides an array of course levels, ranging from absolute beginners – learning how to use a mouse and keyboard – up to higher-level certificates, each lasting around 10 weeks.
When asked if she has any stories to share of people she has supported, Sue's face lights up – 'I have thousands!' – but she starts with the story of Jane and her recent job search:
"Jane was about 55 when she joined us. She needed to brush up on her computer skills, but she was looking for a job and thinking she was too old. So, we looked at her CV and we gave her some confidence – we told her 'Look, you still have time to apply for jobs – don't worry about the age!' Her mentality was 'I'm old, I will be discriminated against.' That's in the back of her mind. So, I gave her one-to-one employability sessions. We filled out her CV sent it off and she got the job as an administrator in the Home Office!"

They sometimes can't write and read and write. So the language barrier can be one of the main barriers.
Even outside the confines of an office, IT skills are a necessity for modern-day job applications and CVs, which are predominantly completed online. Add to this the language barrier facing many of the women that Skills and Training Network supports and the challenges mount even further. With this in mind, Sue went on to tell us about a WhatsApp message she received from a woman who came to the centre unable to speak a word of English and who has now successfully secured a job:
"She speaks Bengali – I didn't have anyone in the centre who could speak Bengali, so I used Google Translate to get the basics. She stayed in our programme for over a year and a half because her English and IT skills were so poor. But if you could see her message… The job is as a dinner lady, which these days requires you to apply for the job online, submit your CV, you have to go for an interview and so on. She came to me today and she looked completely different. She was speaking confidently, asking me to sign a reference for her. She managed to get a job at a local school as a dinner lady, and she's so happy!"
Social and financial inclusion
Finally, beyond the core IT skills required for employment, the centre offers women a safe space where they can become more digitally literate for everyday purposes, from banking and budgeting to homework. This financial element is crucial in the current cost-of-living crisis whereby women – as the primary household purchasers – are disproportionately exposed to the strain and anxiety of budgeting. 61% of women say they are more anxious about being able to pay their bills. They are also more likely to have fallen behind with bills and to have skipped meals due to rising costs. Digital skills are paramount in addressing these issues through price comparison, budgeting, making online payments and in accessing Universal Credit.

Mums come to us saying they need to get online. Nowadays, schools communicate with parents by email. They don't send letters. Payments for school dinners are done via email. So, the mum needs to have an email.
Technical skills aside, the power of digital also offers these women an invaluable opportunity to bond with their families and communities – whether that's by sharing what they have learnt with others, helping their children with their homework, or learning how to use online parental consent tools. As Sue put it so perfectly: "There are a lot of great things that people can do online… When they come and learn here, it'll have a great impact on their family and the community as well, removing social barriers… If a mum knows how to use digital, she will have a good level of communication with her community, using social media, getting updates, feeling confident and social."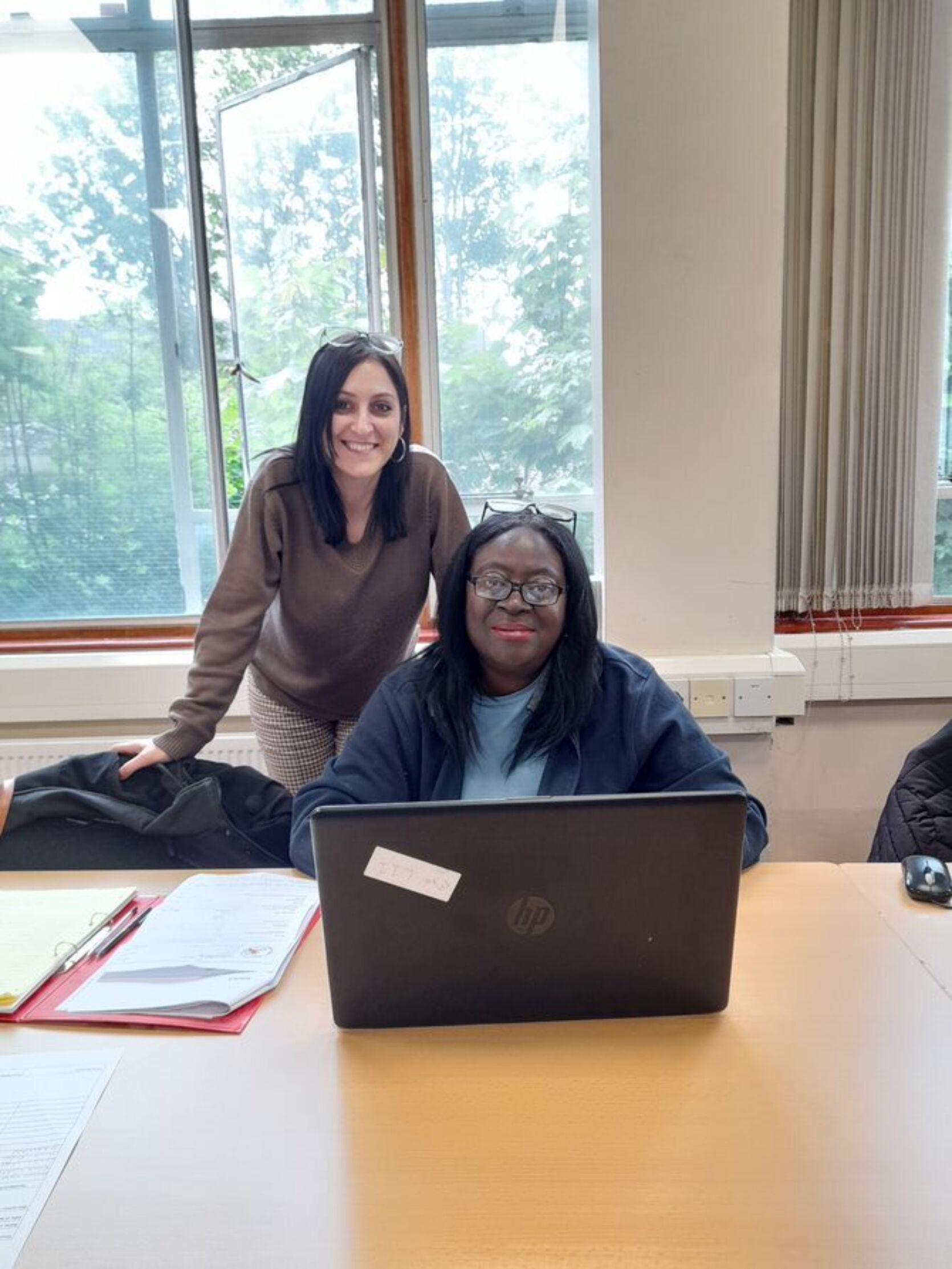 The London Community Foundation is proud to partner with Cellnex UK to support small London-based charities like Skills and Training Network who are empowering women through digital skills. Find out more about our partnership or get in touch to find out how you can support your local community organisations.


About Cellnex UK
Cellnex UK has partnered with UK Community Foundations since 2021, supporting a number of initiatives that promote digital inclusion across the country. In 2022 they decided to increase their support in urban areas including London. As part of this programme, we have introduced Cellnex UK to 10 community organisations across London who work with marginalised and vulnerable Londoners who need support to get online.
Cellnex is Europe and the UK's largest and fastest-growing independent owner and operator of wireless telecoms infrastructure and is integral to the successful roll-out of 5G. With the wireless infrastructure foundation that they deliver across rural and urban areas, Cellnex UK connects everyone, everywhere. Their networks and solutions are built to be fit for now and the future so that the UK can prosper. They are a business built on commercial and technical innovation, ambition and sustainable growth. They offer customers the commitment to neutrality and the economic benefits of shared infrastructure.