When thinking about sports in London, golf wouldn't be the first option to come to mind – and I'm certain that may be the case for many Londoners. Often perceived as being reserved for an older, well-off male clientele playing at exclusive clubs, Community Golf is on a mission to change this. For old, middle-class men playing in exclusive golf clubs, it isn't the sport that has attracted people, both old and young, across London for a long time. But Community Golf is on a mission to change this.
By "taking golf into the community", the community-based organisation (CBO) has made it its mission to challenge the three biggest barriers to playing golf: time, cost and perception. Founded in early 2013, the CBO has grown rapidly in recent years; from no members of staff to 6 employees and more than 50-60 partner organisations and the backing from Sport England, the Mayor of London and the London Community Foundation. Community Golf has been able to engage more and more people in community-led action.
We won't tell communities how to do things, communities have to make it work.
Richard, Community Golf
We discussed the impact of Community Golf on communities across London with Richard, the organisation's founder. "Most people don't know that they have already played golf," Richard said. And this is probably true - who among us hasn't channeled their inner Tiger Woods during a session of mini golf? I certainly have. This is exactly where Community Golf comes in. The CBO creates a connect between the 'real game' and adapted opportunities to play golf. By establishing partnerships and providing indoor venues, schools or parks to communities, the group guarantees that golf can be played nearly anywhere and by anyone.
With a target group of young people and older people, the CBO engages those wanting to play golf on a regular basis, but who lack the fund and facilities to participate. "Everybody can play golf," Richard argues. The inclusivity of the sport is probably something most of us miss when thinking about golf. But this is vital to Community Golf's success, as it allows both older people or people with disabilities to be active and social.  And by bringing the tools to communities themselves, such as local parks, more people are given the opportunity to take part.
And if this isn't convincing enough, the positive outcomes of engagement are speaking for themselves. Not only does engagement equip players with skills for life and reduces social isolation, golf also teaches self-discipline, concentration and mental strength but also patience and honesty, as players are responsible for their own scoring with score cards. Especially for young people, who have the social pressure of being 'cool', golf teaches that "being different is normal."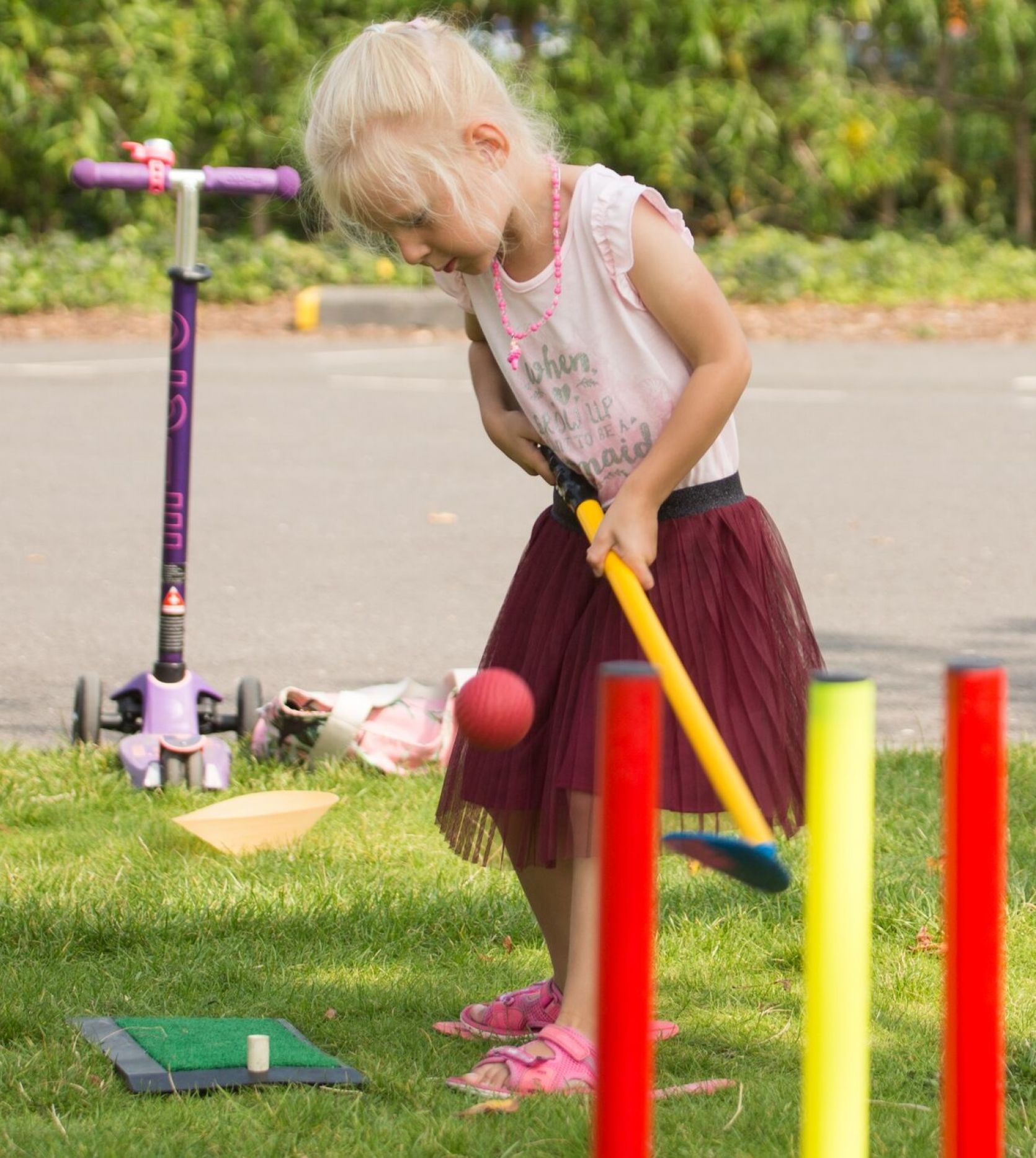 With recent funding through the Active Communities programme from The London Community Foundation for an intergenerational event, Community Golf was able to act upon the requests/desires of beneficiaries. Older people have repeatedly expressed interest in connecting more with their local communities. Community Golf is now making this possible by running a 12-month long programme in Newham engaging younger and older people and connecting communities. With a planned project kickoff in March 2018, the group recruited two locals as 'Community Golf Activators' from Caribbean and Bangladeshi communities to engage local communities and understand their needs.
Community Golf is another excellent example of sport for good. Being the best isn't always expected. Instead, engagement and fun are much more important. By allowing Londoners, both old and young, to have fun and socialise, Community Golf not only connects locals and increases community cohesion it also gives communities the tools to make golf a and activity that anyone can take part in.