There's one thing that unites everyone, and that's food. You put great food on the table, and it brings everyone together.
Mumtaz Ghaffar, The Real Junk Food Project
In 2016, we launched the Evening Standard Dispossessed Fund: Food for London initiative as part of our long-standing partnership with the newspaper. Aimed at supporting community-based organisations (CBOs) who are addressing food poverty by turning edible food surplus into a social solution, £678,000 was distributed to a range of organisations across London, some of which were receiving their first grant ever.
Two years on, we commissioned The Social Innovation Partnership (TSIP) to learn more about what these organisations are doing at a community level to address these issues and to understand the impact of the Food for London initiative.
What came through loud and clear from the report is the unique role CBOs play in alleviating the effects of food poverty. We took TSIP's full report and created an abridged version in which we focus in on and dig deeper into this role which includes offering supporting, non-judgemental and welcoming services that provide nutrition, wellbeing and social connections.
Despite their vital services, these organisations can face multiple challenges including distribution and transport, space and storage and sustainable funding. Based on these challenges, we believe the following need to happen:
1. Increase capacity of organisations to receive regular, reliable surplus food
2. Long term investment in CBOs
3. Strengthen logistics – sourcing, distribution and transport
And on 26 November, we held a celebration event for the funded organisations and to launch these findings.
It was an evening filled with sharing of experiences, learning and opportunities over networking drinks and presentations. Over 40 people attended and had the opportunity to hear from David Cohen from the Evening Standard share his reasons for focusing on the issue of food poverty; our Chief Executive, Kate Markey and from organisations funded through the Food for London initiative, including Kiran from People's Kitchen and Hilary Croft from the Felix Project.
Hear more from Kiran, who delivered an inspiring presentation on the impact that the Food for London funding had on her organisation, and their journey since:
"We've been running for over 7 years, collecting surplus food from local shops, inviting strangers to pop in and improvise a plant based community feast, and then opening up for a pay-what-you-can dinner. Though we always have host chefs, we actively encourage people to co-lead, to share recipes, skills and stories, creating abundance and community as well as a buffet banquet.
The Food for London funding was one of our first grants in all these years. We partnered up with Weavers Adventure Playground in Bethnal Green and provided a year of fortnightly feasts on a day the building wasn't being used. In the summer months, we even set up our tables straight out into the park, and created 1200 meals, raising over £2,000 for the playground as a result, and buying equipment that they now use to run cooking sessions for their young people.
To inspire others to start their own community feasts I also designed a How to Guide. We stretched £11,300 as far as we could, and the year also inspired me to be more proactive in the growth of our organisation.
We're in the process of establishing ourselves as a Community Interest Company, we have secured funding to set up a People's Kitchen in Hackney again and we're taking a giant step to establish our own permanent People's Kitchen Community Hub, combining community, creativity and commerce through repurposing surplus food.
The Food for London grant inspired me to take huge leaps in harnessing all our experience, moving from a venture I run in my free time to a fully fledged organisation. We plan to grow -  addressing food poverty, obesity and social isolation in a inviting, and inclusive way, creating responsive and holistic spaces for all, where nourishing food, celebrating diversity and an invitation to show each other care is at the heart."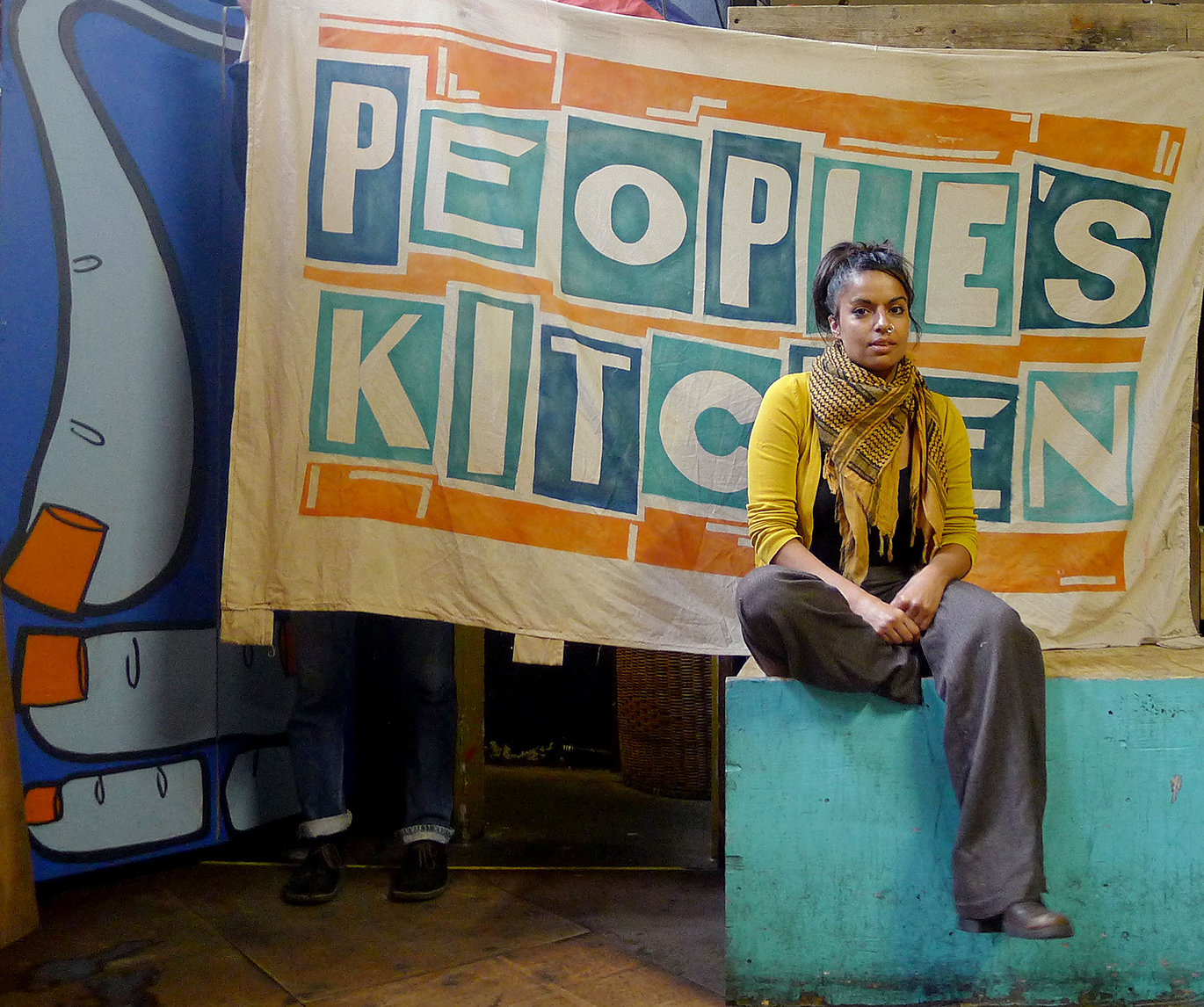 Kiran, People's Kitchen