Do you have a deadline fast approaching? Are you having trouble submitting? Are your supporting documents not attaching? Fear not, for here is a list of advice as well as tips that could help you out of your sticky situation.

Completing your application
Start date - there is flexibility with this so don't worry if you are not completely sure about when your project is likely to start. But it is important to note that it does need to end by the date given in the fund guidelines.
Impact - please note that our impact categories have been set by UK Community Foundations, the national network for all accredited community foundations.  The impact assessment framework is a national structure used to gather nation-wide statistics amongst all community foundations as well as help us measure our impact as an organisation. Sometimes we get calls from people who tell us that none of the indicators apply to them. It's important we point out that you don't have to provide numbers for all of the indicators under each outcome, you can click the ones that apply to your project or unclick if they don't apply to your project. See diagram below.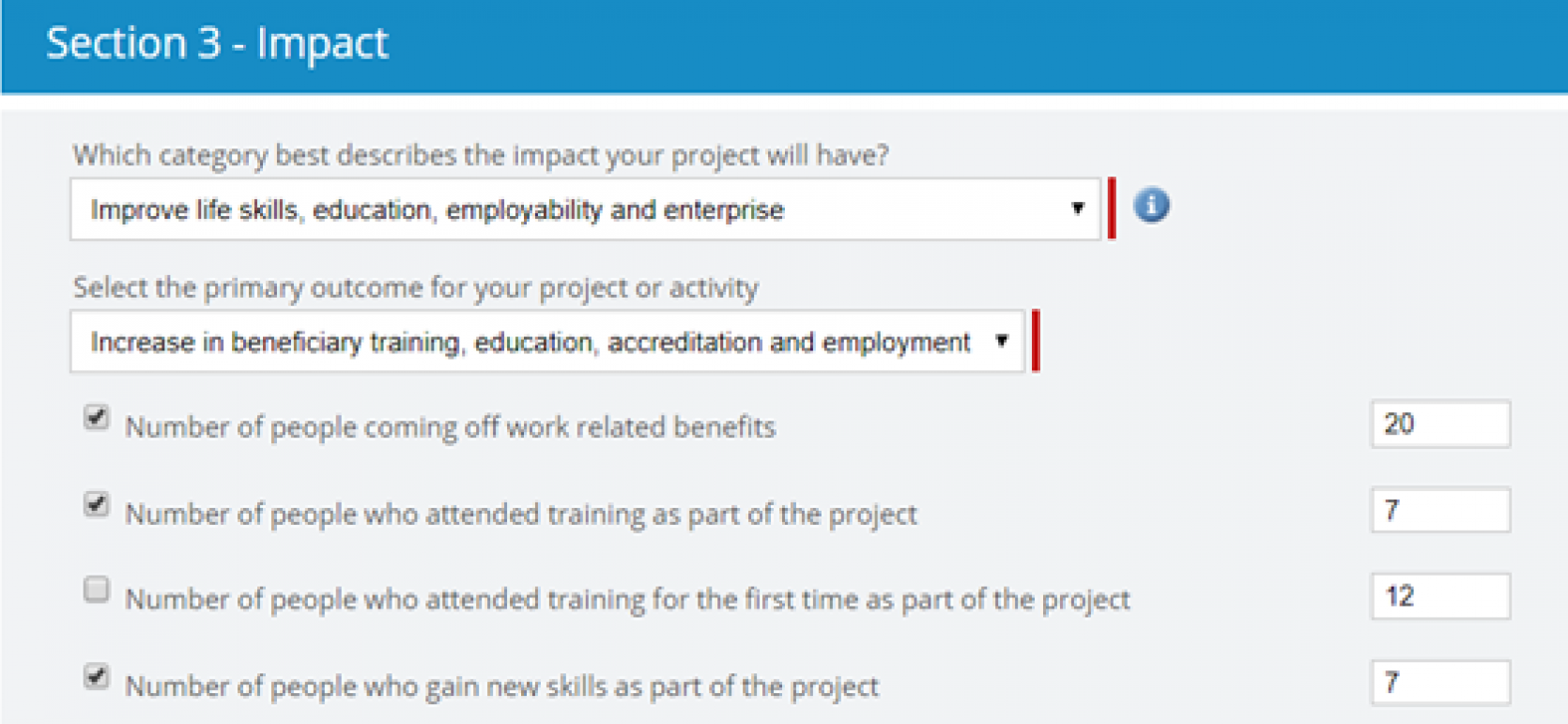 Attaching supporting documents - If you are scanning documents, please ensure that you save as a multi-page PDF – don't save as individual jpegs as this will increase the size of the file. There are free online tools that will create PDFs for you and they can also merge individual PDFs onto one document. If all else fails, you can email them to applications@londoncf.org.uk, however we would prefer you to attach them to your application so that we are guaranteed to receive them. Your application won't be eligible without your documents so it's important we receive them by the closing date.
Saving your application - Please remember to save as you go. We would advise that you keep a copy of your answers in a Word document in case your system crashes as we will not be able to retrieve lost information. 
Submitting your application
Yes, I know this can be a headache at times, but hopefully after reading this you will be equipped with the knowledge to conquer any issues. You think you have completed your application and you press the submit button but you receive a message in a red box saying 'There are X validation issues to resolve'. The issue you need to resolve is the question just above the box and click 'Next' to move onto the next issue. See diagram below.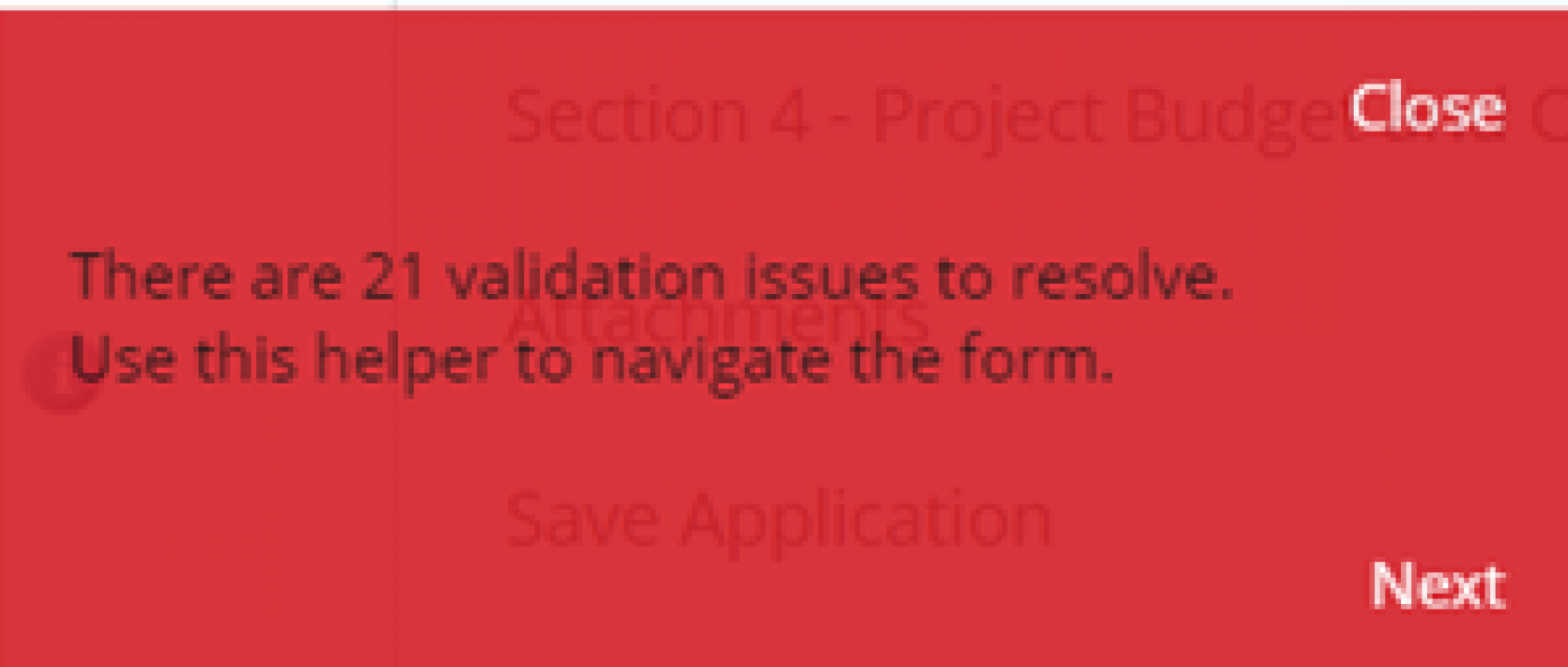 The usual problems are:
1. An empty mandatory field - we do receive many calls were people have left a numerical field empty yet they think that there is a figure in it this is because they have not typed over the pre text already in that field! You will know it is pre text when the font colour is light grey and it also has a red vertical line next to it. See example below.

2. Project budget section error - this error can cause some confusion. Usually the problem is that the individual costs such as staff costs, volunteer costs etc. are more than the amount you've applied for so please make sure the total is equal to or less than the amount you've applied for. Also remember not to leave any of the numerical fields in the budget empty so just pop a '0' in there when there won't be any costs for that section. Lastly, do not use any symbols such as the '£' sign as the field will not accept symbols or text.
After submission
Missing information - after applications are submitted you should receive a confirmation email with a PDF version of your application form and if there is something missing on it don't worry because this information does come through onto our database. The PDFs are in a set format and don't include questions we've added for particular funds.
Changes to your application - if you have any minor changes like a date or wrong figure I wouldn't worry too much about it so don't panic, if we have any questions about budgets/dates we can contact you.
Hearing back from us - a timeline of when you are likely to hear from us will be in the Fund Guidelines document. Note that if you do not receive a call during the assessment period it does not mean that you haven't been successful because they are discretionary. We won't be able to tell you if your application has been successful or not until official letters have been sent out to everyone.
I hope these tips will help you in your future endeavours in submitting an application but if you are still having trouble then please give us a call, we will be more than happy to help.