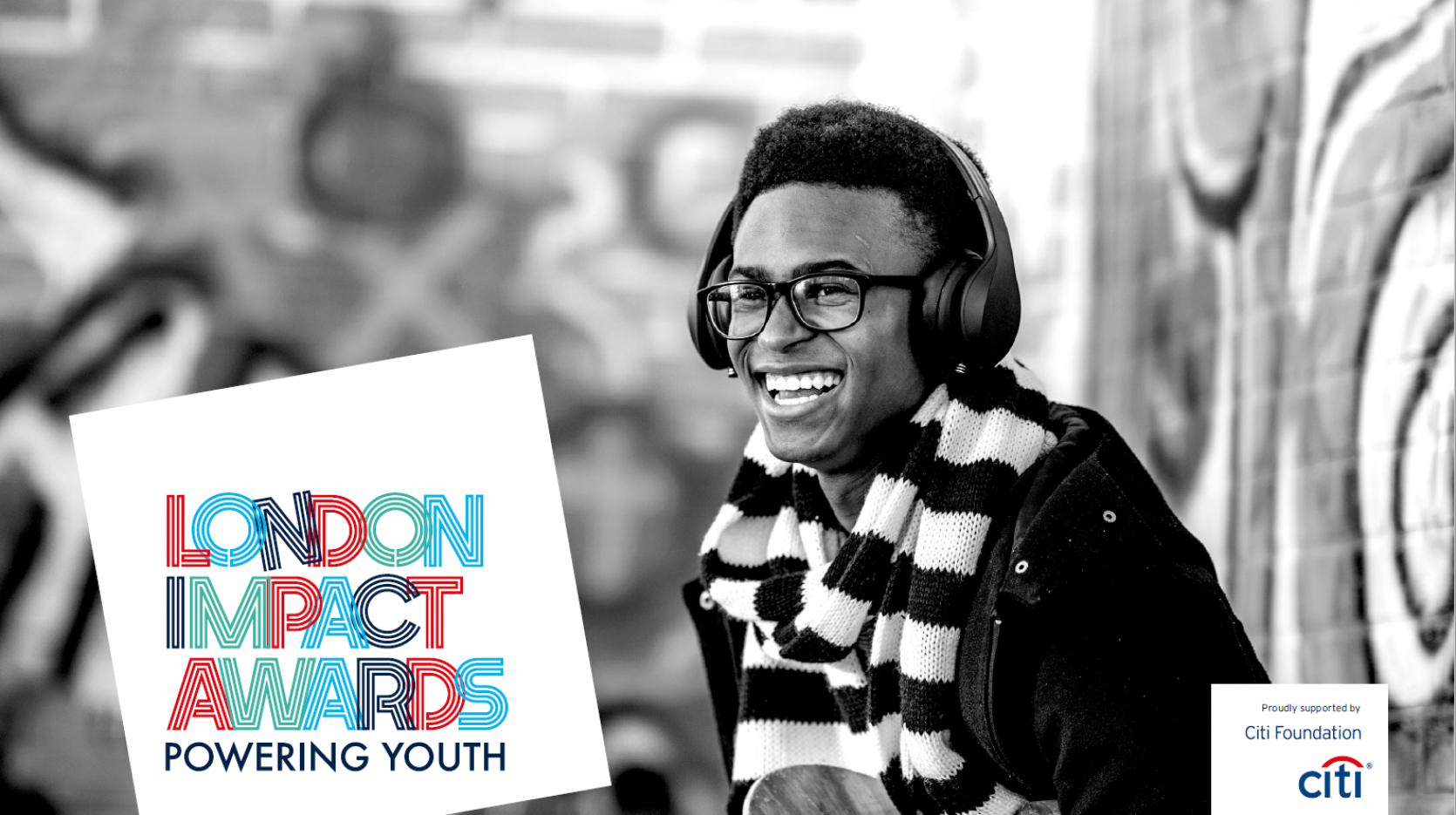 Sorry, nominations are now closed.
Welcome to the London Impact Awards: Powering Youth supported by the Citi Foundation.
The 2020 Awards are dedicated to the charitable organisations and young leaders in our capital working to reduce youth violence and helping to build positive futures for children and young people at risk. Youth violence in London is a complex and far-reaching issue. We know that an Awards programme won't solve the problem, but highlighting the positive impact of charitable organisations and individuals working to reduce the violence is one small way – we hope – of demonstrating that change is possible.         
There are four award categories in the London Impact Awards all recognising organisations that are leading the way in tackling youth violence by:
Best Youth Voice: Ensuring young peoples' voices are at the heart of their work

Best Innovator: Finding new ways to reduce youth violence

Best Collaborator: Maximising partnerships and collaboration to have a positive impact on the lives of young people at risk.  
Young Leader with Impact: There are also up to three individual awards for young people who have made an outstanding personal impact on the issue.

The winning charitable organisations across the first three categories will each receive a £30,000 grant and have their own promotional video produced ahead of the event, whilst featuring in media coverage around the Awards giving the opportunity to build new networks and profile. Young Leader award winners will receive up to £2,000 to support their professional development as well as mentoring and profile-raising opportunities with leaders from Citi, should they want them.
Awards nominations have been decided by the London Impact Awards: Powering Youth Judging Panel, made up of people working in youth violence or whose lives have been affected by the issue. The members of the panel are:
Pastor Lorraine Jones, CEO The Dwayne Simpson Foundation
Leroy Logan, former Metropolitan Police Service Police Superintendent, current Chair of Voyage Youth
Bishara Mohamud, Operations Manager, Anti-Tribalism Movement
Charli Nwaordu, Street Team Coordinator, Prospex
Amani Simpson, Founder and CEO, Aviard Inspires CIC
James Bardrick, Head of Citi in the UK
David Cohen, Investigations and Campaigns Editor, London Evening Standard
Kate Markey, CEO, The London Community Foundation
Award winners of the 2020 London Impact Awards were announced at a ceremony on 19 February 2020. Congratulations to the winners!
Best Innovator: The Ben Kinsella Trust
Best Collaborator: StreetDoctors
Best Youth Voice: XLP
Young Leaders with Impact: Ebinehita Iyere and Azi Mohammed
To find out more about the awards ceremony, follow this link (opens in a new window). Find out the shortlisted organsations here (opens in a new window). 
At Citi we know that the most powerful change occurs when it comes from the ground up. We're delighted to be working with The London Community Foundation to recognise the outstanding work being done to tackle youth violence in London by groups and individuals working at the heart of their communities. By awarding grants for capacity-building to successful organisations and professional development to young leaders, we hope not just to celebrate the success they have achieved in the past, but to enable them to grow and thrive in the future.
James Bardrick, Head of Citi in the UK